Umeboshi, Japanese apricot, Chinese plum: Prized fruit by any name
Prunus mume
, often called the Japanese apricot or Chinese plum tree, begins to show its petite white blossoms around New Year's at Ocean View Farms in Mar Vista.
(Ann Summa)
Suky Sung Lee, a gardener at the Ocean View Farms community garden in Mar Vista, plucks the unopened flowers from
Prunus mume
, then freezes them for use in tea later.
(Ann Summa)
Flower buds dropped into tea lend a pleasing fragrance.
(Ann Summa)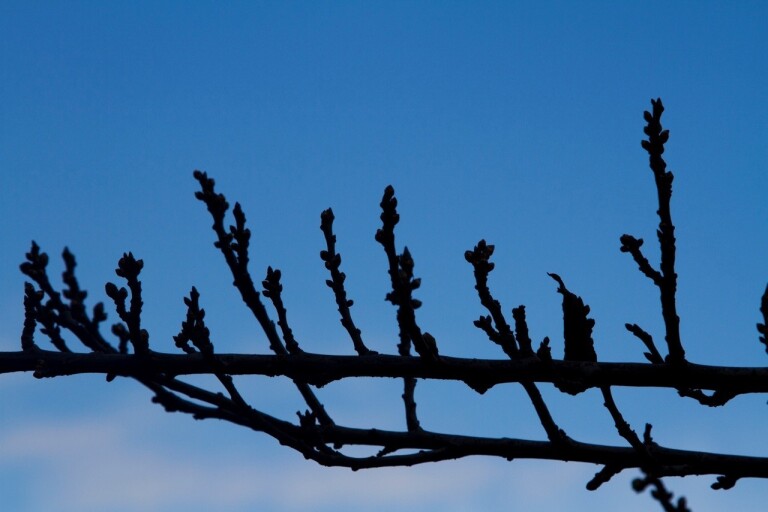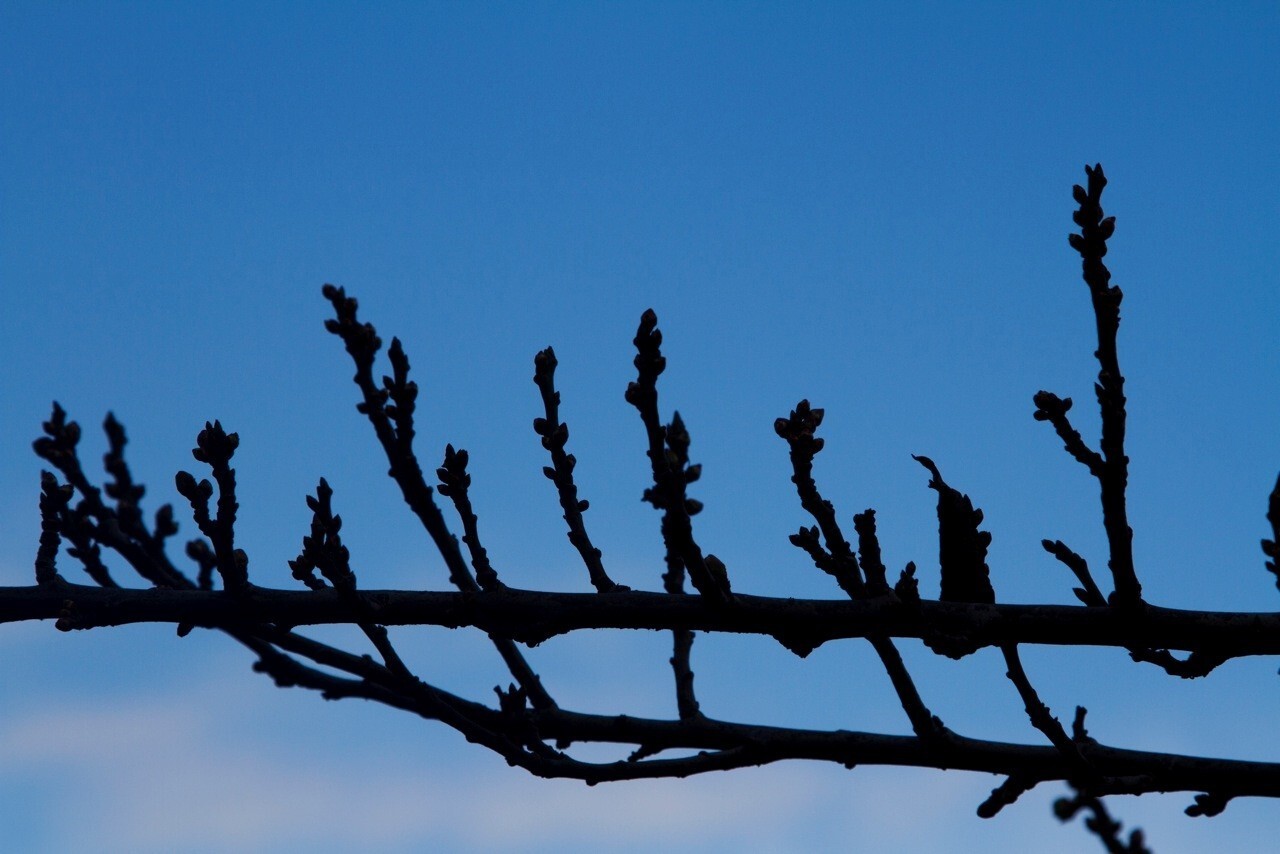 The buds of flowers appear on otherwise bare branches.
(Ann Summa)
Umeboshi, the pickled fruit added to sushi.
(Ann Summa)
The Japanese apricot -- a plant native to China, actually -- is one of the longest lived of the flowering fruit trees. It's a symbol of resilience in the face of adversity thanks to its early flowers, delicate promises of spring that can begin blossoming before New Year's Day. The tree continues to send out white, rose or red flowers on nearly leafless branches, luring bees all through the winter.
And then there is the fruit. Golf-ball sized orbs begin to appear in spring. They are commonly harvested green and unripe, when the flesh is very sour and laced with cyanide, making it potentially poisonous.
But the fruit is edible when it's smoked, boiled or cured with sugar, salt or alcohol, a lengthy process that can take months. The Japanese turn them into umeboshi (sour plum) and add them to sushi for a distinctive salty-and-sour punch. Koreans and Chinese use the fruit to make syrups, medicines, liquors and plum sauce. Cured, the fruit can keep for years.
Suky Sung Lee, a gardener at Ocean View Farms Community Garden in Mar Vista, has another use for the fruit. She plucks the unopened flower buds, freezes them and then adds them to tea.
"You drop it into the cup, and with the heat it pops open and gives you the fragrance of the flower," she said.
The botanical name for the tree is Prunus mume, and though it's commonly called the Chinese plum, it is neither a true apricot nor a plum. Some gardeners grow it as a bonsai; others plant it in the ground as an ornamental that can reach 25 feet tall at maturity.
The tree at Ocean View Farms was problematic. The flowers dropped without ever setting fruit, as though someone cut them off with a razor. A specialist told Lee the tree was stressed because the garden's sandy soil was too dry. Her solution was to sink four pipes, each 3 feet deep, to bring water to the roots -- a solution that appears to be working.
"This is my fourth year to get flowers," Lee said, adding that she has harvested fruit from trees at home too. "I have had an ume experience."
For your ume experience, try San Gabriel Nursery for plants in 5-gallon containers. The nursery has several cultivars; Miyazono, named after the grower, does the best locally.
If you can't drive to a nursery that carries specialty Asian plants, ask your local store if it can special-order Prunus mume for you.
The Global Garden looks at multicultural L.A. through the lens of its landscapes. We welcome story suggestions at home@latimes.com. For easy way to follow our garden coverage, bookmark L.A. at Home and join us on our Facebook gardening page.
---