How to keep your pets safe in an earthquake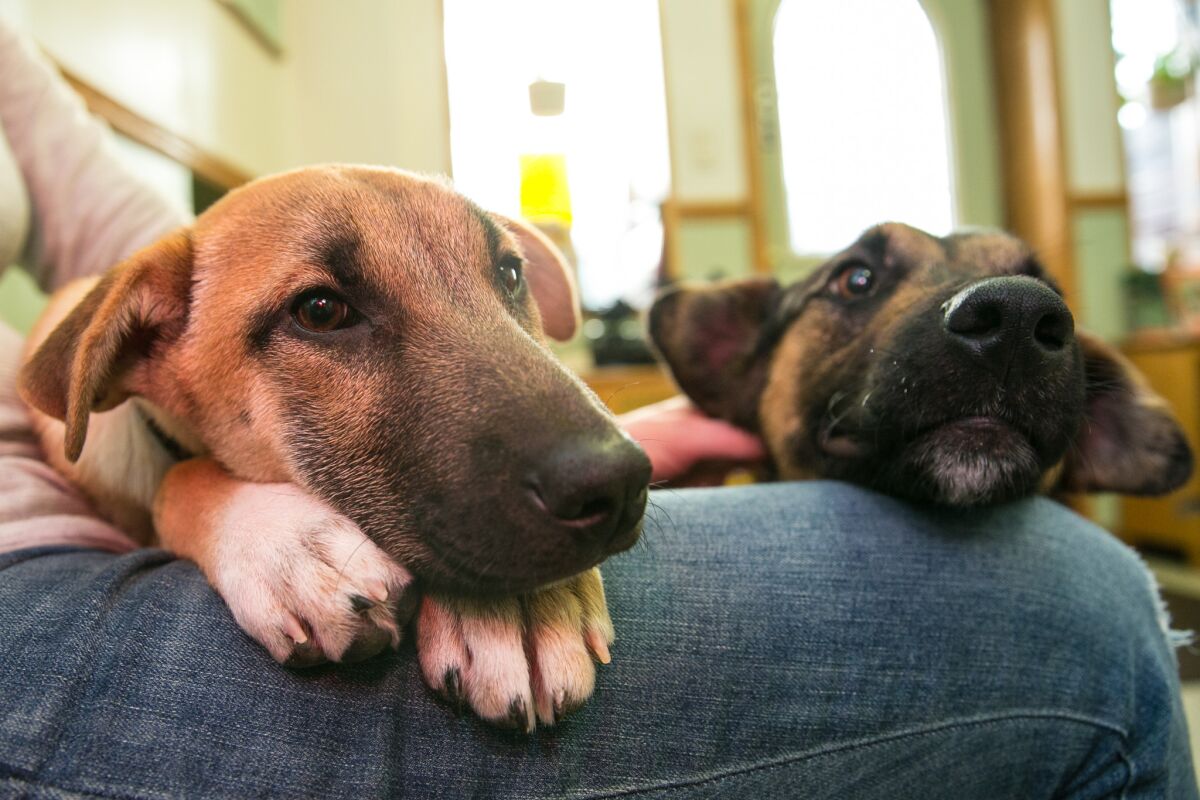 The safety of family members is the first concern for most people during and after a major earthquake. For many of us, family also means our family pets.
Monday's magnitude 4.4 earthquake in Los Angeles was a good reminder to be prepared with an earthquake plan and emergency kits. If you're a pet owner, you should also include your animals in your disaster planning.
The Society for the Prevention of Cruelty to Animals Los Angeles offers earthquake preparedness tips for pet owners.
First, it suggests getting dogs and cats microchipped and outfitted with current ID tags to enable easy identification if they are lost or wander away during an emergency. Pets also should be current on vaccines in case they end up in a shelter. And it's a good idea for you and other family members to be familiar with pet first aid.
What if you're at work when the big one strikes? You should have a neighbor or friend who can pick up your animals and care for them until you can. A pet alert sign in your windows will tip off emergency workers that they should look for furry family members.
And if you're a pet owner and you're putting together your disaster preparedness kits, the SPCALA recommends that you include:
Current photos of your pets, copies of vaccination records and veterinarian contact info
Collars, leashes, carriers and soft muzzle
Minimum three weeks' supply of pet food and bottled water, plus bowls and can openers
Treats, toys, blankets and towels
Plastic baggies and cat litter for waste
Pet first aid kit
One other piece of advice: Try to stay calm. Pets can get more shaken if owners are displaying anxiety and stress. It's good advice not just for pet owners but for anyone in an earthquake or other disaster.
ALSO:
Emergency 101: Earthquake kits, pet evacuations and new advice - See more at: https://latimesblogs.latimes.com/home_blog/2011/03/preparing-for-earthquakes.html?tumblr#sthash.2zrzV0Xj.dpuf
What to keep in your earthquake survival kits
Emergency 101: Earthquake kits, pet evacuations and advice
Disaster preparedness: What to do when pets must evacuate
JOIN THE CONVERSATION: @latimeshome | pinterest.com/latimeshome | facebook.com/latimeshome | facebook.com/latimesgarden
---