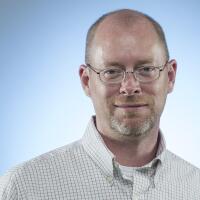 Brian Thevenot is the former deputy Business editor of the Los Angeles Times. He previously worked for a dozen years at the Times-Picayune of New Orleans, where he and his colleagues won two Pulitzer Prizes in 2006 for coverage of Hurricane Katrina and he edited a Pulitzer finalist in 2009. Thevenot later worked as a writer and editor at the Texas Tribune in Austin and as the business editor of the St. Louis Post-Dispatch. He left The Times in 2015.
Latest From This Author
What separates a good car from a great one? Almost all cars are decent these days.

For years automakers have failed to make an electric car with the two qualities most drivers demand: a long driving range and a low sticker price.

Narrowing the list of the year's best automobiles is a tough business.

Volkswagen's Jetta TDI Value Edition comes with the same diesel engine used across VW's lineup in a stripped-down package with an aggressive price.

Jetta TDI Value Edition good for wallet, fuel economy

The Volkswagen Jetta has solidified its position as the cheapest U.S. diesel car with a new "value edition" that cuts more than $2,300 from the base price.