L.A. madam's 'trick book' is unsealed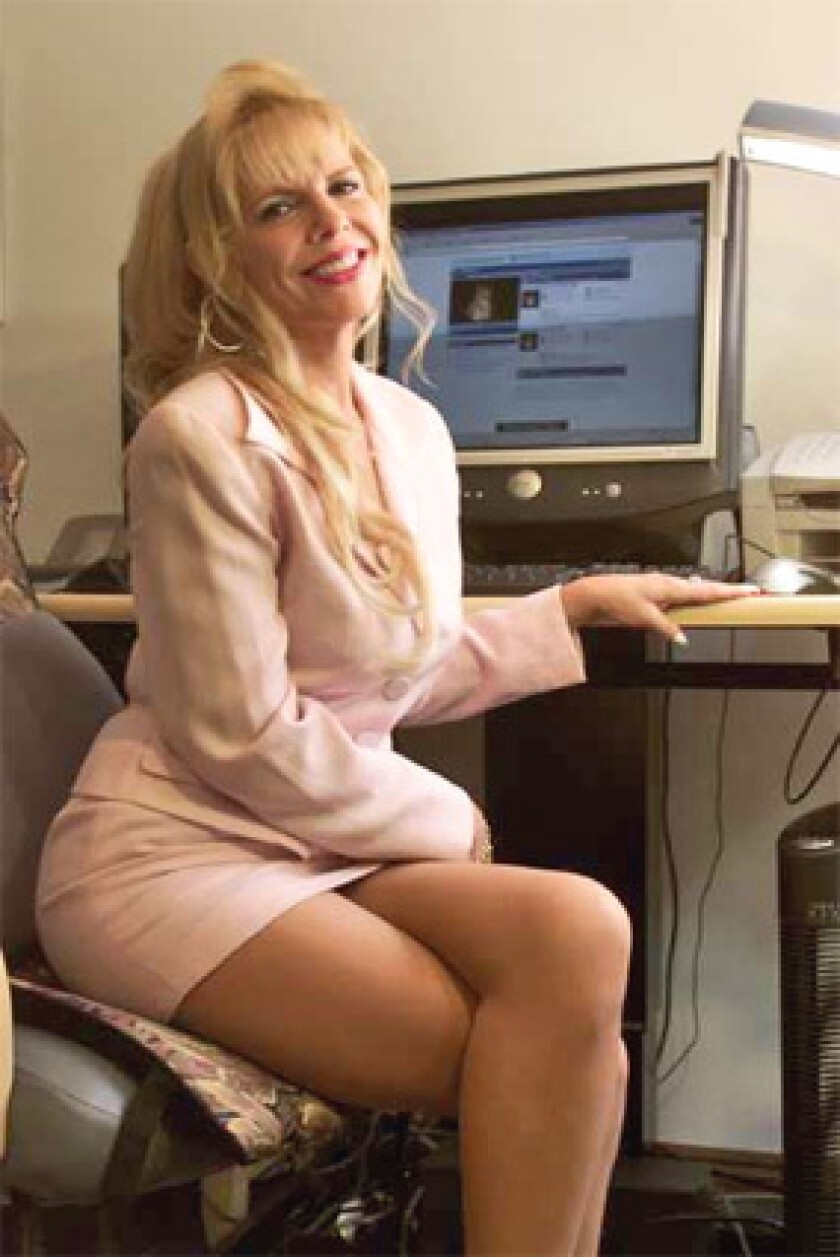 Los Angeles Times Staff Writers
When Hollywood madam Jody "Babydol" Gibson was busted eight years ago, word that police had seized her list of celebrity clients stirred intense curiosity in Hollywood -- and not a little worry.
The much-anticipated disclosure of famous names never occurred, however. The evidence presented to the jury that convicted Gibson in 2000 of operating an international prostitution ring included phone books and other records in which, prosecutors said, she listed her customers. But authorities blacked out the names in publicly available court records.
Now, their identities are entering the public domain.
In "Secrets of a Hollywood SuperMadam," an autobiography due in bookstores Thursday, Gibson names two dozen celebrities she says patronized her call-girl service.
Many of the names also appear in her phone books, a payment log and other records from the case that have been unsealed by Los Angeles Superior Court and can now be viewed in unredacted form.
A review of the court file shows that Gibson listed actor Bruce Willis; former Dodgers Manager Tom Lasorda; Steve Jones, the Sex Pistols guitarist and KDLE-FM (103.1) radio jock; and the late film producer Don Simpson, among others.
Willis and Lasorda said through their lawyers that they never used Gibson's service and had no idea why their names appeared in her records. They accused Gibson of exploiting their fame to boost her book sales.
"I have never heard of this woman and don't know why she would accuse me of something like this," Lasorda said in a statement issued by his attorney, Tony Capozzola. "But if she prints these lies, I intend to sue."
Willis' attorney, Marty Singer, said: "The story is a complete fabrication. [Willis] doesn't know this woman. He's never even spoken to her."
A former lawyer for Simpson said the producer, who died in 1996, never patronized Gibson's business.
Jones said he might have used Gibson's escort service. "It's possible," he said. "I crossed paths with her back then. She was a madam, but if I remember right, she wanted to be a singer in a band."
Authorities never prosecuted any of Gibson's clients, and there is no independent evidence that the men she listed actually patronized her service.
A political figure whose name appears is Ben Barnes, a former lieutenant governor of Texas, who drew attention during the 2004 presidential campaign by saying that he helped a young George W. Bush enter the Air National Guard to avoid the Vietnam-era draft.
The Times reached Barnes by calling a cellphone number listed beside his name in Gibson's records.
"I have never met or talked to this broad in my entire life," Barnes said. He said he could not explain why his cellphone number was in her files.
Gibson's "California Dreamin' " prostitution ring operated in 16 states and in Europe, employed porn stars and Playboy models, and charged customers as much as $3,000, according to trial testimony.
During her trial, prosecutors introduced her phone books and other records as evidence and called a vice officer to testify about their importance to the case. Police referred to the materials as Gibson's "trick book."
At the time, the district attorney's office successfully fought efforts by The Times and other news organizations to obtain an unredacted version.
Checking court files last week, a reporter found that court officials had unsealed the records once Gibson's legal appeals were exhausted.
The secrecy that surrounded the "trick book" during the trial prompted accusations that then-Dist. Atty. Gil Garcetti was shielding influential Angelenos from embarrassment.
Gibson's files include two men who were major contributors to Garcetti's 2000 reelection effort: Maurice Marciano, founder of Guess Inc.; and Steven Roth, producer of "Last Action Hero."
"This is beyond belief," Marciano said when asked for comment. "I can't imagine how my name got mixed up in this. Who is she? That's a very gutsy lie for someone to tell, don't you think?"
A reporter reached Roth by calling a cellphone number in the trick book. Told that Gibson had listed him among her clients, Roth said, "Is that right?" and hung up.
Garcetti, now president of the Los Angeles Ethics Commission, said he had "absolutely zero recall of this case."
Gibson, an aspiring singer who used the nicknames Babydol and Sasha, was convicted of three felony counts of pimping and sentenced to three years in prison. She served 22 months in the Central California Women's Facility at Chowchilla, a maximum-security prison where she was battered by another inmate. She was released in 2002.
Her autobiography, published by Corona Books, will be available Thursday for downloading, chapter by chapter, at www.supermadamsecrets.com.
chuck.philips@latimes.com
---