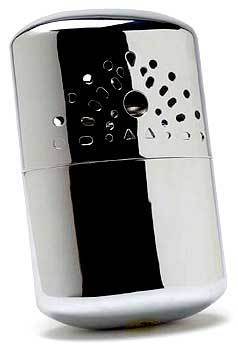 4 Images
Don't get burned by any old hand warmer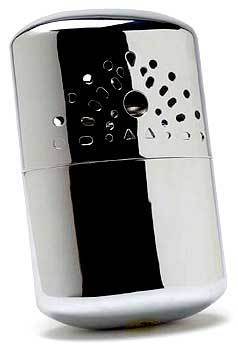 Ever try to bait an ice-fishing hook with frozen fingers? Pocket-size heaters prevent fumbling. Some reek less than others.
1955 POCKET
Classic good looks; uses lighter fluid, produces abundant heat for up to 24 hours between fuelings. But leaves clothes reeking of fuel. $3. (800) 762-1005, www.restorationhardware.com.
(Eric Boyd / LAT)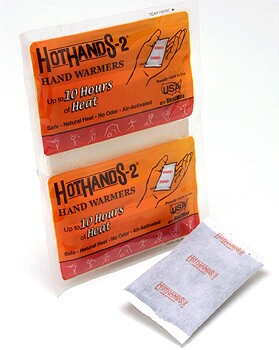 HOTHANDS-2
Lightweight, air-activated, no odor; provides up to 10 hours of warmth, fits easily inside pockets, gloves or mittens. Best of bunch. $20 for box of 36 pairs. (800) 221-0516, www.northerntool.com.
(Eric Boyd / LAT)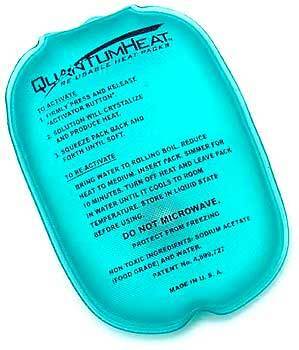 QUANTUMHEAT
Self-contained, reusable 3-by-5 1/2-inch pack quickly supplies lots of heat, but cools in less than an hour and requires hot water to reactivate. $6. (916) 247-9024, www.hotshotzheat.com
(Eric Boyd / LAT)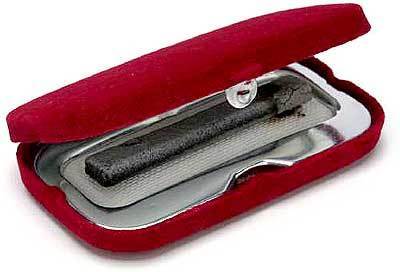 SOLID FUEL POCKET
Small and velvety, but fails to stay lighted more than 2 two minutes; and emits smoke that left the tester lightheaded and irritated the eyes of a bystander. $5. (877) 656-0808, www.eders.com.
(Eric Boyd / LAT)