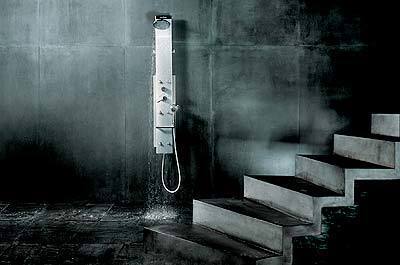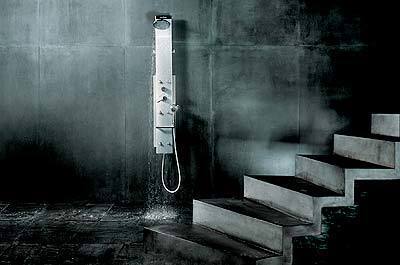 The Pharo Showerpanel Lift, an adjustable shower head, can provide a hydro-massage.
()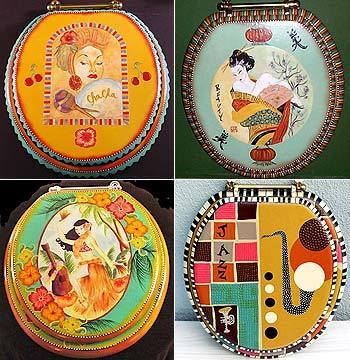 Artist Tuesday Cohen specializes in hand-painted seat decoration
()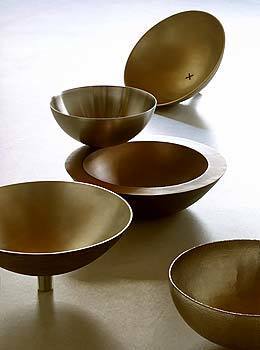 Infinite Fitting silicon bronze "X" basin, $2,302, at EuroConcepts at the Pacific Design Center, West Hollywood; Pollux double-walled stainless steel basin, $756, at Details, West Hollywood; Terra Bacia hammered and polished copper "Nojoqui Large" vessel, $829, and Infinite Fitting white bronze "O" vessel, $2,062, both at EuroConcepts; Native Trails satin nickel "Maestro" vessel, $626, at George's Pipe & Plumbing Supply, Pasadena.
(Carin Krasner)
Kallemo gray rubber "Non" chair, $650, at Shelter, Los Angeles and Santa Monica; white enameled ceramic mirror, $328, resting on white enameled ceramic tray, $82, at Boffi Los Angeles, Santa Monica. Reflected in mirror: Opaline opaque glass carafe, $95, and soap dish with base, $80, at Waterworks stores
(Carin Krasner)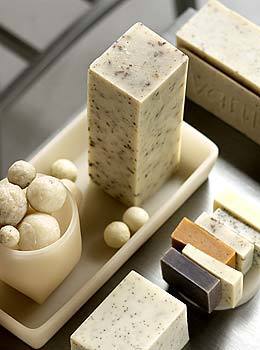 All-natural handmade vegan olive oil soaps, $1.75 per ounce, at the Soap Kitchen, Pasadena; ivory resin tank tray, $26, and jarcanister, $18, both at Restoration Hardware.
(Carin Krasner)
Vanity mirror, $51, satin nickel toothbrush holder, $135, stainless steel tissue box, $59, soap dish, $18, and soap dispenser, $48, at Details, West Hollywood, all resting on custom blue glass tile, $30 per square foot, at Hagan Flynn Inc.
(Carin Krasner)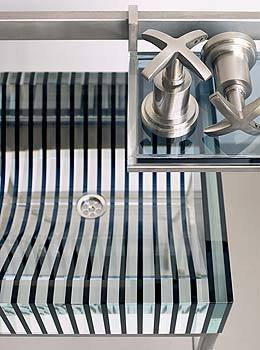 Striped glass basin with stand, $5,318, brushed steel rail with soap dish, $643, and Rubinet satin nickel handles, $367, at Snyder Diamond, Santa Monica.
(Carin Krasner)
Mahogany sink with stainless steel base, $6,800, and single-lever platinum matte faucet, $873, both at Hagan Flynn Inc., Los Angeles; Romanian hemp hand towel, $84, at Soolip Bungalow, West Hollywood.
(Carin Krasner)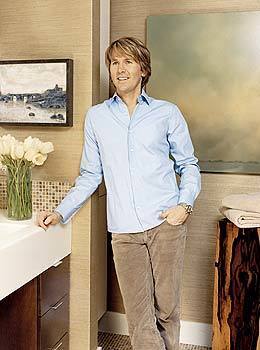 Interior designer Kenneth Brown has simple solutions for creating inexpensive retreats.
(Jennifer Roper)
A sample bathroom
(Johansen Krause)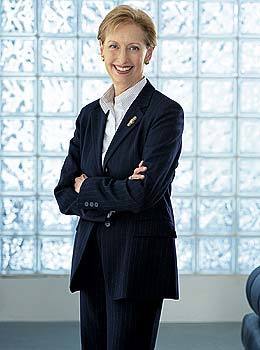 Waterworks co-founder Barbara Sallick
()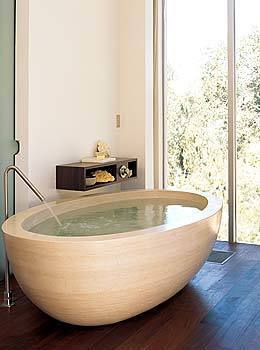 The custom limestone tub is the centerpiece of the bathroom.
(Jeremy Samuelson)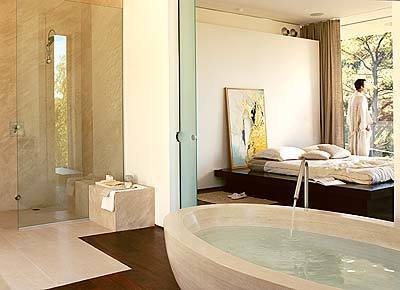 The shower's limestone floor reaches into the bathroom, where it meets the walnut floor from the bedroom. Gerhard Heusch designed the platform bed with a back that raises and lowers for reading.
(Jeremy Samuelson)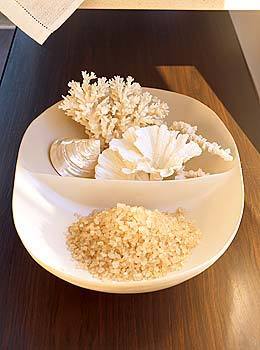 A bowl holding decorative coral and bath salts rests on custom walnut drawers that, along with the medicine chest, extend out from the wall into the room
(Jeremy Samuelson)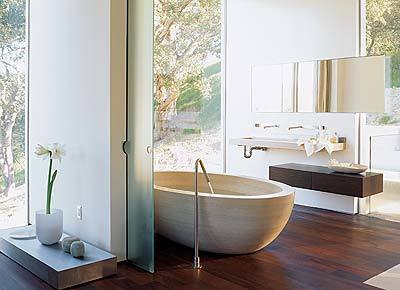 Sandblasted glass pocket doors can be closed for privacy. Linen curtains disappear into side wall pockets when not in use.
(Jeremy Samuelson)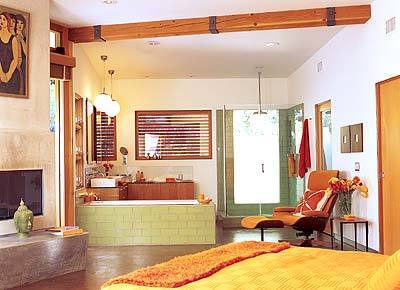 Architect Hagy Belzberg created the 500-square-foot bedroom/bath addition in keeping with the original post-and-beam home.
(Jeremy Samuelson)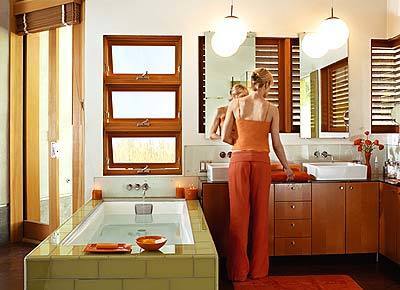 A bathtub clad in green glass tiles creates a spa look, while awning windows open to capture the breezes. The glass backsplash features sleek wall-mounted faucets.
(Jeremy Samuelson)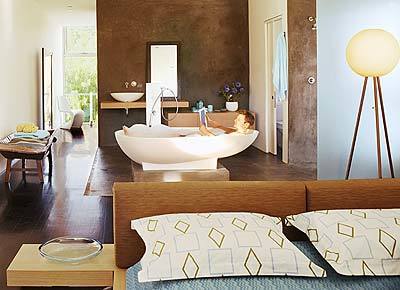 The large Agape tub, made from Exmar, a resin and quartz powder composite, is the focal point of the combined bedroom/bathroom. "It's not as cold as porcelain," says Piatt, "and it's really soft."
(Jeremy Samuelson)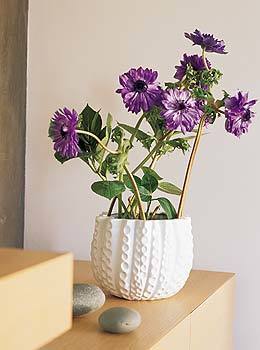 Flowers sit atop a low wall-mounted Boffi cabinet next to the sink.
(Jeremy Samuelson)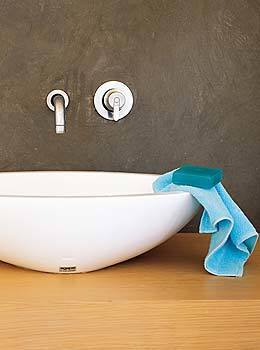 A simple Agape Spoon sink and Agape faucet add to the minimalist look.
(Jeremy Samuelson)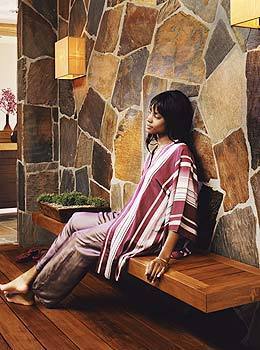 Cashmere slate walls and a teak floor add texture and warmth.
(Jeremy Samuelson)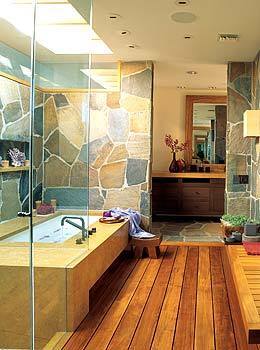 A monolithic limestone bench surrounds the conventional 5-foot tub. "I prefer smaller tubs to the really big ones," interior designer Nick Berman says.
(Jeremy Samuelson)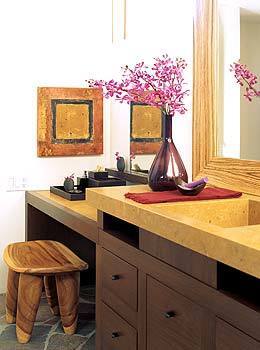 Joan Feldman's vanity drops 6 inches to become a makeup table.
(Jeremy Samuelson)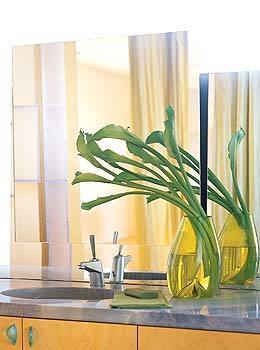 Two mirrors, one mounted on the wall and the other at an angle in front, add visual interest.
(Jeremy Samuelson)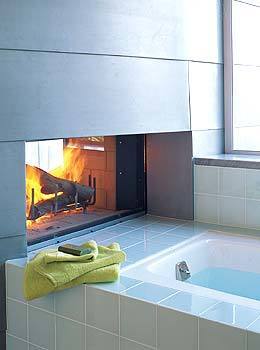 A tub covered in Interstyle glass tiles abuts the fireplace.
(Jeremy Samuelson)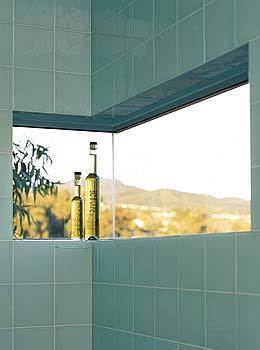 The shower's mitered corner window frames Pacific Palisades and ocean views.
(Jeremy Samuelson)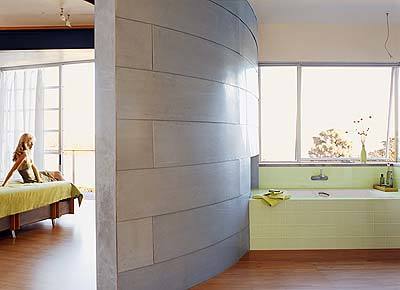 A zinc-clad, elliptical-shaped wall intersects the second-floor master bedroom and continues through to the outside. Maple floors are used throughout the space, even in bathroom areas.
(Jeremy Samuelson)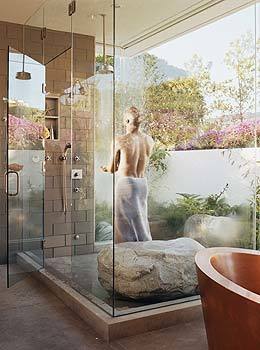 The spacious shower features a large boulder to sit on and multiple shower heads for a spa-like experience.
(Jeremy Samuelson)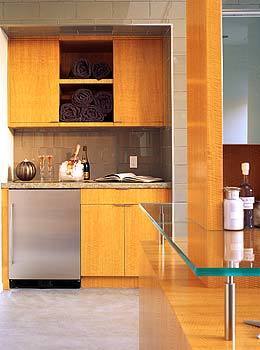 A built-in cabinet has space for towels and a small refrigerator.
(Jeremy Samuelson)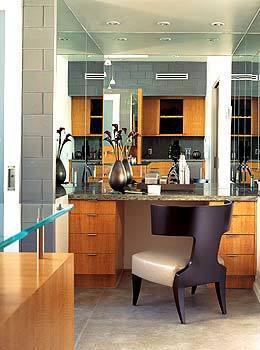 Architect Carol Cozen designed a 6-foot-long built-in vanity for Robyn Ross. The stylish chair is from Donghia.
(Jeremy Samuelson)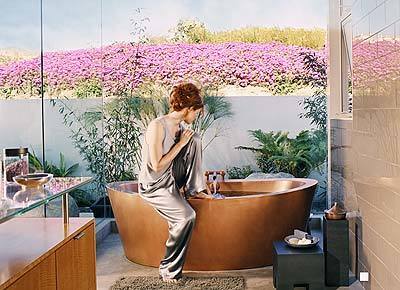 Floor-to-ceiling windows make the copper steeping tub a part of the garden, designed by Sasha Tarnopolsky of Dry Design
(Jeremy Samuelson)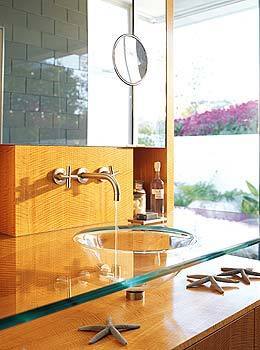 Poured-glass sink and countertop are a seamless unit in the back-to-back wash stations. The round magnifying mirror can be pulled out when needed.
(Jeremy Samuelson)