Why should fir trees have all the fun?
Seasonal succulents put a stylish and sustainable Southern California spin on the traditional trimming of the tree and offer an edgy alternative to ye olde Christmas classic — or perhaps a new twist for party decor.
Real or faux is up to you, and there are pros and cons to both.
A real cactus is a living investment in naturally chic home decor that will only look lovelier over time. Large plants, however, can be pricey — and prickly. (That's something to consider if you will have kids and pets frolicking throughout your house during the holidays.) Decorating downsides include: limited decor options and the extra care required when embellishing to avoid harming yourself or the plant.
Faux cactuses are easier to work with but can fall short of looking real. Prices for faux cacti vary according to size, design and seasonal sales. Once decorated, the faux trees can be stored for next year or undecorated and returned to year-round service. Another plus: You can't kill a fake plant with spray paint, hot glue, glitter or by poking it with wire.
Welcome to our comprehensive gift guide for the 2019 holiday season. This list encompasses the most popular and best gifts for everyone in your life.
For the purposes of a family- (and pet-) friendly project, we picked a faux 3-foot saguaro-style cactus from a local craft store and decorated it three ways.

Go Boho
When maximizing the holiday spirit, sometimes more is more. Channeling a colorful bohemian vibe, we were inspired by the concept of yarn bombing and dug deep into our trove of craft supplies. A Pinterest-worthy Christmas tree designed by artist/blogger Amanda Evanston motivated the copycat addition of exuberant, embellished branches, and her Instagram motto, "Perfection is boring, the joy is in the doing," also struck a chord.
Rainbow yarn, pompom garland, spray-painted craft branches with more glue-gunned poms, and trim were layered over a base of warm white fairy lights, sometimes called micro dots, on thin, flexible battery-operated wires. The base is covered with a no-sew DIY tree skirt. But this is only the beginning. Tassels, rickrack trim, beaded garland, mini bells, crocheted squares, doilies, DIY God's eye ornaments, or wrapping the base in an embroidered blanket or stripe-y serape could also add to the fun. The idea: Bring it on.
Faux ho ho
Santa Cactus is coming to town! With a nod to the jolly old fellow himself, this kid-friendly project is all in good fun.
We began by lighting the tree with about 35 feet of warm white battery-operated fairy lights (micro dots), which are wired and bend easily. We looped them around the cactus "spikes" to secure them, but you could also use a dot or two of hot glue to hold lights in place, if needed. Next we glued on large googly eyes and added a glittery red pompom nose. A loosely hung garland of mini ornaments and a classic Santa hat finish the look. For the base, we wrapped a gift box and filled it like a gift bag with decorative white tissue paper.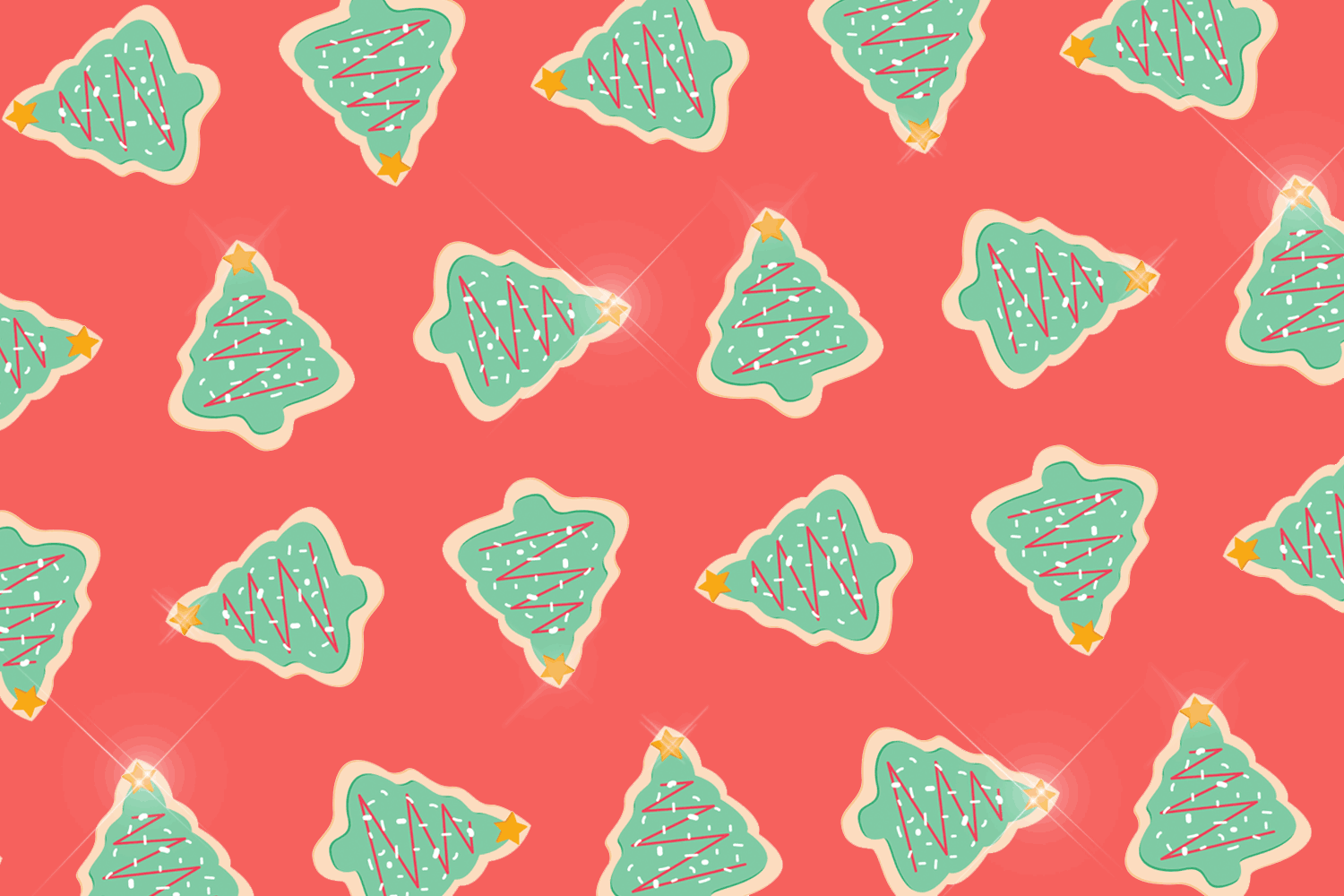 Start shopping for holiday gifts early, writes columnist Chris Erskine. Try decorating a cactus instead of a typical Christmas tree. Explore local holiday pop-ups and craft fairs.
Merry and bright
Chic, modern and unapologetically faux, this hipster holiday cactus was inspired by the cool look of white flocked or aluminum Christmas trees accessorized with a flash of color. We chose iridescent pastels (which are trending), but a few well-placed neon colored ornaments would look equally on point.
The cactus was spray-painted with white gloss paint/primer and, when dry, sprayed with adhesive and covered with a thick layer of iridescent glitter flakes. Most flakes stick, some don't. Very messy. This is an outdoor craft. Next, 35 feet of battery-operated fairy lights on wire were added, and we could have stopped there. The simplicity was beautiful. To add color, we cut floral wire into 6-inch pieces and used needle nose pliers to twist one end into a curled loop. Then we stuck the straight end of the wire into the cactus and hung ornaments from the loops. A white gift box and feather boa create the base.
---