Column: Hollywood's moral confusion: They kicked Harvey out, then nominated Kobe for an Oscar
On Sunday, at the Oscars, Hollywood will celebrate itself yet again. This town spends so much time patting itself on the back, it's a wonder any movies ever get made.
This year, I keep hearing that the usually self-satisfied tone of the ceremony will be a bit different. Women are angry and empowered by the #MeToo movement. Many of the industry's towering male egos have been toppled by an avalanche of sexual harassment, assault and rape allegations.
What started out as a bombshell expose about one vile movie mogul has morphed into a blob that has engulfed Hollywood and beyond.
The fall of the House of Weinstein begat destruction in the houses of Simmons, Spacey, Toback, Tambor, Ratner, Hoffman, Franco and CK.
(Maybe the "in memoriam" segment this year should also focus on dead careers.)
So why is Hollywood in such a state of moral confusion?
No one seems to know whom to spurn, or whom to embrace.
For instance, Academy members snubbed James Franco for his work in "The Disaster Artist" after he was accused in January by five women of inappropriate or sexually exploitative behavior, which he has denied. In 2016, they shunned filmmaker Nate Parker and his much lauded "Birth of a Nation," which did not receive a single Oscar nomination after details of a 2001 rape trial resurfaced, even though Parker had been acquitted.
But this year, they will celebrate former Lakers star Kobe Bryant, who was charged with rape in 2003. Bryant's Oscar nod puts me in mind of another shameful Oscar moment: the 2003 best director award for convicted sex offender Roman Polanski.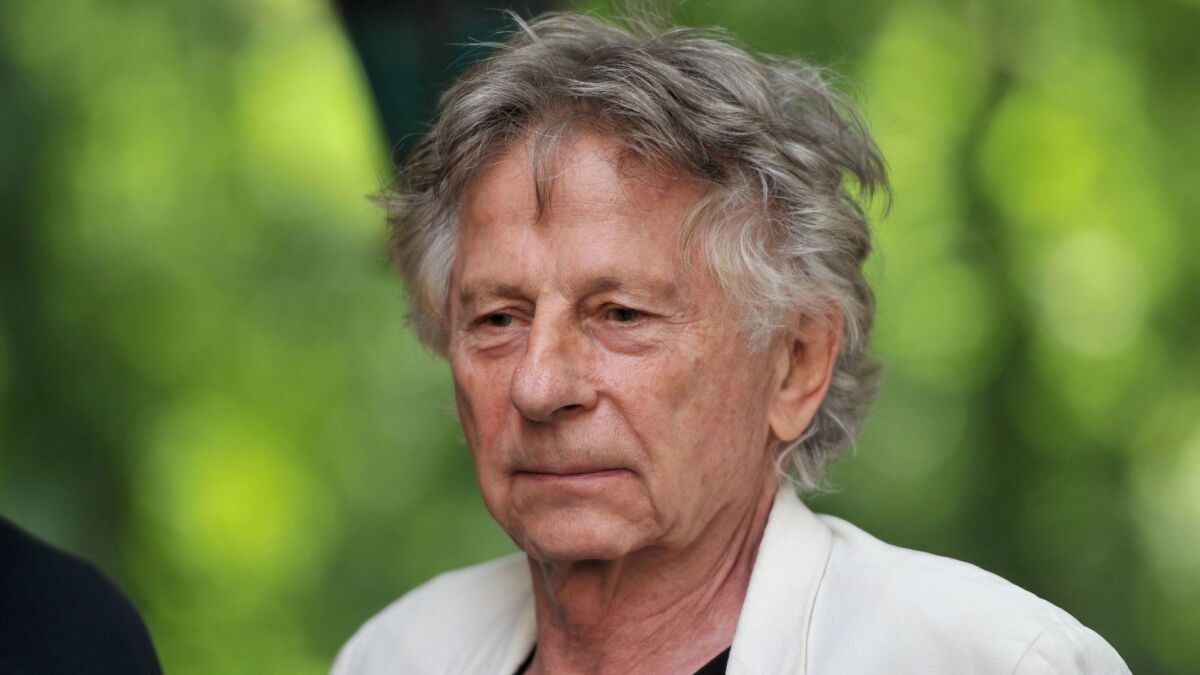 In 1977, Polanski, who is still a member of the Academy of Motion Picture Arts and Sciences, was charged with rape, sodomy and furnishing drugs to a minor. He agreed to plead guilty to having unlawful sex with a 13-year-old girl, and spent 42 days in jail for a psychiatric evaluation. When he realized he would probably be sentenced to prison, he fled the country and has never returned.
Twenty-six years later, he won an Oscar for "The Pianist" and received a standing ovation. Would Polanski win that Oscar today?
Probably.
Look at Bryant: Charged with raping a 19-year-old hotel clerk in Eagle County, Colo., the same year that Polanski won his best director Oscar, he is expected to be in the Dolby Theatre on Sunday as a nominee. His poetic farewell, "Dear Basketball," was turned into an animated short by Disney's Glen Keane and scored by the composer John Williams.
How is it that the #MeToo moment, so fervently embraced by women such as Oprah Winfrey, whose impassioned Golden Globes speech about a new day for girls led to speculation she'd run for president, has given a pass to Bryant?
The main reason the rape charge against him was dropped is that his accuser refused to testify against him. Who could blame her?
She was publicly vilified after her name was mistakenly published three times on the official Eagle County website. A court clerk accidentally emailed transcripts from a closed hearing about her sexual activity to seven news organizations, which then sued for the right to publish them and won. In separate incidents, three men who made death threats against her went to prison.
As part of the deal to drop the rape charge, Bryant publicly apologized to her. He thought their sexual encounter was consensual, he said, and later came to understand that she did not view the incident the same way. They eventually settled a separate civil case for an undisclosed amount of money. This is not exoneration.
::
Since the first bombshells dropped in October, the stream of women (and sprinkling of men) accusing high-profile men of sexual misconduct has barely slowed.
Just this week, a former stylist to Ryan Seacrest of E! went public with her accusation that he had sexually harassed and assaulted her over a period of six years. Suzi Hardy told Variety that Seacrest ground his erect penis against her, groped her vagina and once slapped her bottom so hard he left a welt. She decided to come forward, she said, after E! investigated and found "insufficient evidence to support the claims."
Unlike so many others who have been stigmatized by similar allegations (including last year's best actor, Casey Affleck, who announced he would not attend the ceremony this year), it appears that Seacrest, who has denied harassing Hardy, will simply carry on.
He plans to be at his post on the red carpet Sunday. The New York Post reported that some publicists plan to steer clients away from him, but I do hope at least one brave soul will find the courage to calmly raise the sexual harassment issue with him on live TV.
At the annual Oscar nominees' luncheon, Academy president John Bailey lauded the industry for its belated moment of reckoning: "I may be a 75-year-old white male," Bailey said, "but I'm every bit as gratified as the youngest of you here that the fossilized bedrock of many of Hollywood's worst abuses are being jackhammered into oblivion."
It would be pretty to think so.
But how on earth can he reconcile that sentiment with the Academy's embrace of someone like Bryant? And why hasn't the Academy apologized for honoring a man convicted of statutory rape like Polanski? How do they justify not ousting him? Or Bill Cosby, for that matter?
During the luncheon, reported my colleague Amy Kaufman, Bryant was the most sought-after celebrity in the room. A-listers, including a delighted Allison Janney, hugged him and posed for photos.
Why are the sexual misdeeds of some men forgivable, while others are not?
If we are looking to Hollywood for answers, we may never figure that one out.
To read this article in Spanish click here
Twitter: @AbcarianLAT
---