Why news sites felt the need to name L'Wren Scott's boyfriend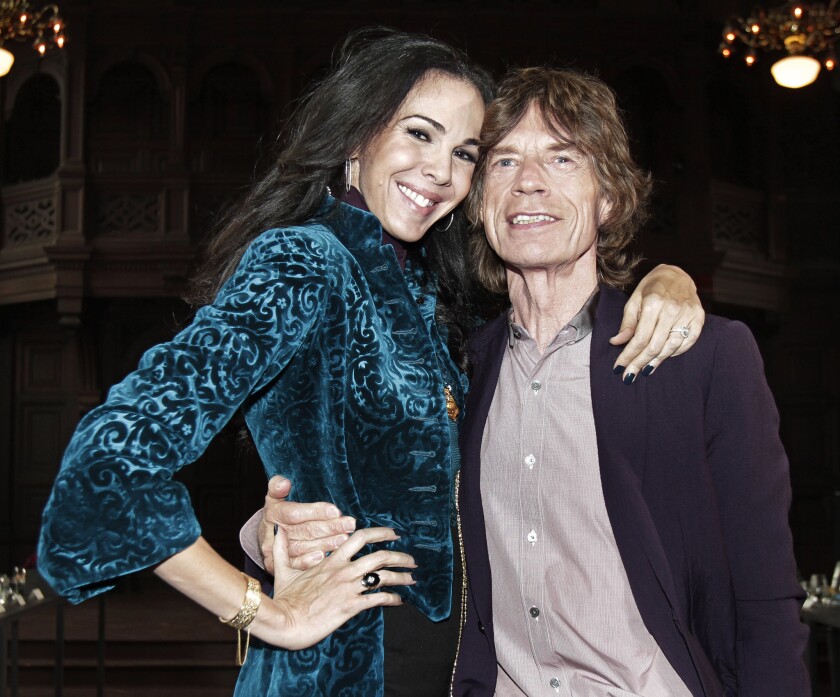 Of course it was news when fashion designer and stylist L'Wren Scott, beloved by her celebrity clients, died Monday in her Manhattan apartment.
She was not a household name, but was her life somehow diminished when news outlets identified her in headlines only as the girlfriend of rock god Mick Jagger?
Why, yes, as a matter of fact it was.
In many headlines, her identity was overlooked because she happened to have been the partner of a very famous man. News outlets that promulgated that old mind-set did not get a pass. They were subjected to an immediate backlash in the Twitterverse.
The New York Times came in for especially harsh criticism because an early headline on its homepage said "Mick Jagger's Girlfriend Found Dead, Official Says." And then a couple of New York Times official Twitter accounts tweeted out links to the story using the same language.
Was it sexist? Did it insult Scott's memory?
Without a doubt.
But you have to understand the context: The New York Times considers itself the hometown paper for the American fashion industry. It prides itself on its sophisticated coverage of 7th Avenue. Scott had a high-wattage clientele: Sarah Jessica Parker, Madonna, Nicole Kidman, Ellen Barkin. Her clothing is sold at Barney's New York. She had recently created a line for Banana Republic. Anyone with a serious interest in fashion would know her name.
The New York Times website soon came to its senses. It dropped the Jagger reference in the homepage headline and gave the designer her due.
But should we indict the rest of the Internet for also mentioning Jagger in a headline about Scott's death?
I'm not so quick to condemn. Jagger is a household name. Scott is not.
In this age of search engine optimization, you put "Mick Jagger" in a headline because you know people are going to click on a link that says his girlfriend is dead. They might not be so interested in the apparent suicide of a designer relatively unknown outside the fashion world.
We may never know why the self-made, 49-year-old Scott, who seemed to have it all, died.
"Ironically, last week I said to three different people, 'I wish I had her life, look at her life. She's always somewhere fabulous and fancy,'" her friend and fellow stylist Phillip Bloch told Women's Wear Daily. "You think, here's someone who has it all. You just never know."
But there were signs that she'd hit a difficult chapter in her storybook life.
In January, she canceled her London Fashion Week show, claiming that her fabrics had not arrived on time. Late Monday, though, the Daily Mail reported that she had canceled because her firm was unable to pay its bills:
"The latest accounts for her business, filed in the UK in October 2013, show that the company, LS Fashion LTD, had a deficit of $5,899,548… with the designer owing creditors $7.641 million. However, in recent years, her company's debts had doubled year-on-year -- a downward spiral that showed no sign of stopping. In 2009, the debt stood at $2,120,015.67, and by 2010 it had grown to $3,063,160.87."
If Scott canceled her show because of financial woes, she would certainly not be the first "successful" designer to find herself in such difficult straits.
Design talent and financial acumen have little correlation with each other. The skills required to create original and beautiful clothes are not what are required to make a fashion house viable.
The fashion history books are awash with designers whose extraordinary talents proved no match for the brutal financial exigencies of the schmatte trade.
And yet, if it turns out somehow, that money problems contributed to a sense of despair that led Scott to take her life, her relationship with the fabulously wealthy Jagger may add another layer of irony to her tragedy.
But it will never be the most important thing about her. That distinction goes to her career.
Twitter: @robinabcarian
---