San Bernardino woman, detained by ICE despite being U.S. citizen, sues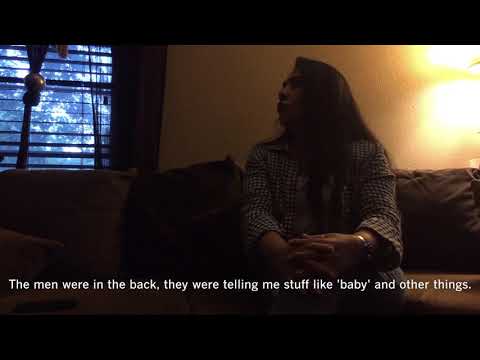 Guadalupe Plascencia recounts her ordeal of being arrested by Ontario police, jailed and then transferred to ICE custody, despite the fact she is a U.S. citizen.
The American Civil Liberties Union and a law firm have filed a lawsuit on behalf of a San Bernardino woman who spent a day in immigration custody despite repeatedly saying that she was an American citizen.
Guadalupe Plascencia, 60, spent the night of March 29 in jail because of a decade-old bench warrant related to her alleged failure to appear as a witness in a court case. She said a San Bernardino County sheriff's deputy asked her to sign documents that night acknowledging that officials with U.S. Immigration and Customs Enforcement had inquired about her immigration status.
As she tried to leave the West Valley Detention Center in Rancho Cucamonga, Plascencia said she was met by immigration enforcement agents, handcuffed and placed in the back of a van. She spent the rest of the day in ICE custody, fearful that she would be deported despite becoming a citizen nearly 20 years ago.
Plascencia was released after she was allowed to speak to her daughter, who quickly arrived with her passport.
She filed a lawsuit Tuesday against the federal immigration agency and the San Bernardino County Sheriff's Department, claiming she was detained without probable cause, on the basis of her ethnicity. She seeks unspecified compensatory and punitive relief for unreasonable search and seizure, false arrest, false imprisonment and violation of equal protection under the law.
The lawsuit claims Plascencia's release from the San Bernardino County jail was delayed to give immigration agents time to pick her up.
Plascencia's attorneys say her wrongful arrest and detention likely stemmed from faulty information in electronic databases that ICE agents use to identify enforcement targets and discern immigration status, despite being incomplete and prone to errors.
San Bernardino Sheriff's Cpl. Ruben Perez previously said ICE issued a detainer request for Plascencia on March 30, the same day she was to be released from jail. ICE sends the requests to local law enforcement agencies when police arrest someone who immigration officials want to take into custody. Perez said sheriff's officials did not contact ICE or inquire as to Plascencia's immigration status, adding that to do so would be against department policy.
An ICE spokeswoman said at the time that the agency would never knowingly take enforcement action against or detain someone if there was evidence indicating the person was a U.S. citizen.
Sign up for Essential California for news, features and recommendations from the L.A. Times and beyond in your inbox six days a week.
You may occasionally receive promotional content from the Los Angeles Times.