Column: One California calamity after another, and yet we always endure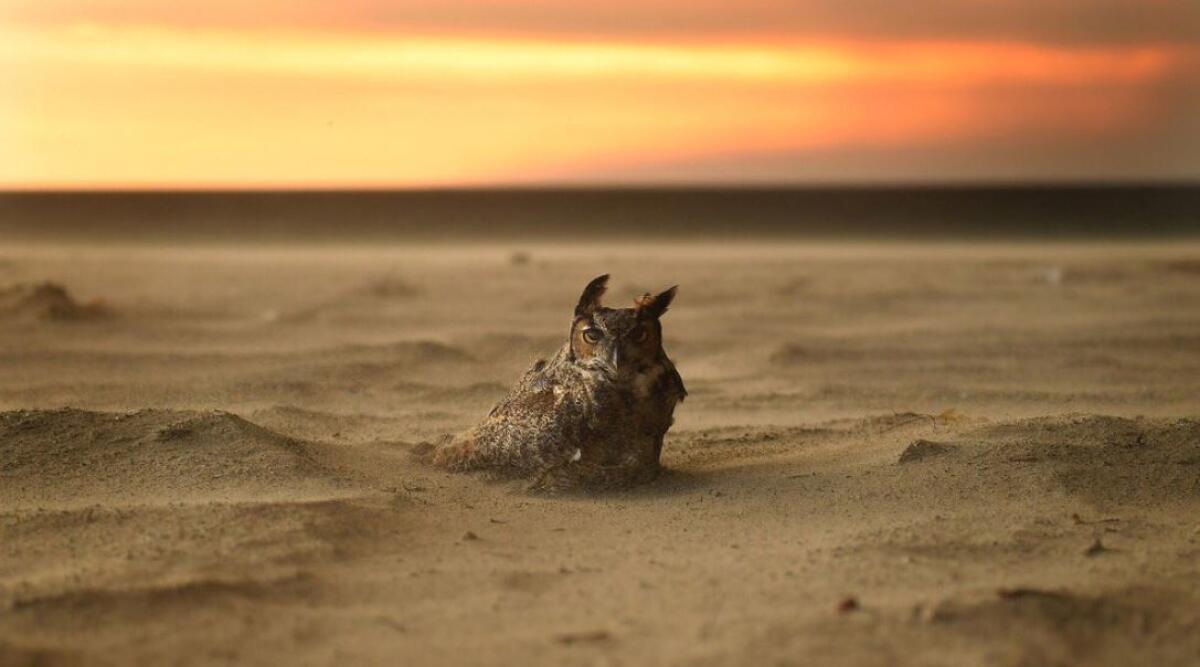 We have no hurricanes, cyclones or statewide freezes in California.
Everything else, we have.

For the record:
6:50 p.m. Nov. 11, 2018An earlier version of this article incorrectly stated that more than three dozen people died in the Tubbs fire. Several wildfires in Northern California wine country, including the Tubbs, killed that many people altogether.
Earthquakes, yes. Torrential downpours, yes. Mudslides, yes. Extended droughts, yes. A president who kicks us when we're down, yes.
All that, as well as mass shootings and wind-whipped killer firestorms that devour parched vegetation, homes, people and everything else in their path.
A town named Paradise has been reduced to ash.
More than three dozen were killed in the wine country fires.
The Woolsey fire marches on West Hills and Malibu.
Thousand Oaks residents went from mass-killing vigils to praying that their homes would not burn.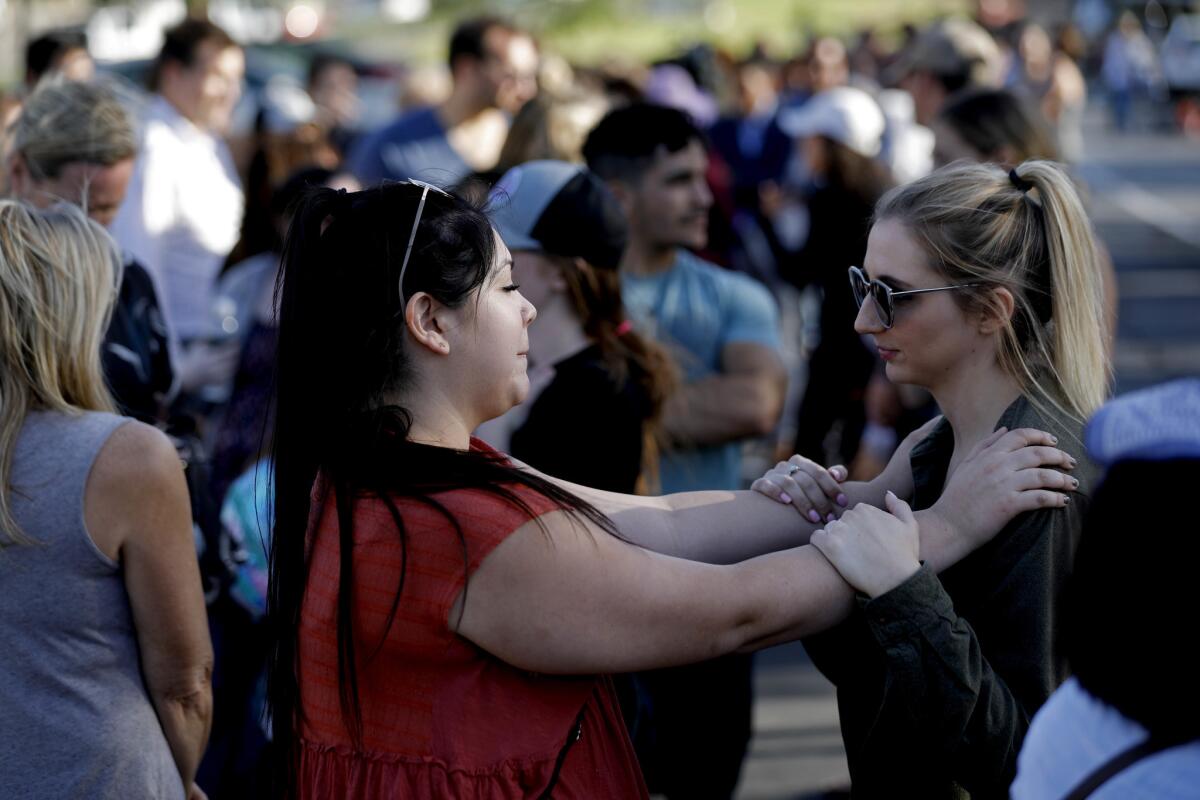 You stand in wait of a tsunami, squadrons of locusts or volcanic eruptions, all of which are within the realm, and wonder how much more California must endure.
The answer, unfortunately, is quite a bit, if history is a good marker. And if you consider the fact that the state is built for disaster, yet we are helpless against its charms, drawn by growing millions to a theater of calamity.
The 1906 earthquake and fire that destroyed San Francisco is still a reminder that the state is always an instant away from major catastrophe. We are cracked from Eureka to Escondido, a pair of fragile plates grinding in different directions, and the southern portion of the San Andreas fault is frighteningly overdue for a quake that could kill thousands and knock out water, power, transportation and communication lines for months.
The topography of mountain and basin teams with drought/deluge cycles to invite wicked wildfires, and we're addicted to building in suspiciously unsafe places.
"From the mid-19th to the early 20th centuries, earthquakes, floods, fire, disease and other catastrophes shaped and re-shaped California's natural environment and the new towns and cities growing up across the state," said the text of a 2011 University of California exhibit on the state's history of natural disaster.
"Before European and American development, native Californian groups altered the landscape purposefully to preserve it, and avoided areas they knew to be dangerous. But by the mid-1800s, the Gold Rush brought a population boom. These newcomers naturally built new towns and cities around bays, harbors, rivers, mountains and fertile valleys. But because they didn't know the landscape's history, some communities were built on top of potentially dangerous environmental factors, such as flood plains and unseen earthquake faults."
Some climate scientists warn that the drought/deluge cycle is tied to global warming, and could intensify. Before all of California is reduced to kindling, we need to rethink how and where we build.
Housing developments, some of them relatively new, line the San Andreas in the Coachella Valley, and cities throughout Southern California have done little to shore up seismic safety on commercial and residential developments.
Maybe the best way to show how much we love living in California is to better understand its history and respect its power.
"Surprisingly, most disaster survivors — whether displaced by flood, fire, or earthquake — did not leave or move to safer ground," said the text of the UC Berkeley exhibit. "Instead, people worked to rebuild and reshape their cities in the same place. They used newer and better building materials and techniques, hoping to create sturdier structures that would withstand another natural disaster."
Well, they did and they didn't. And the time to rethink the planning of the landscape is before, rather than after the damage is done.
All over California in the last few days, we've seen stories of people offering support to those who have lost loved ones or property.
We've seen firefighters and other responders risking their lives to save others.
We cling to the edge of the continent, shaken by loss, too foolish to run, or too much in love.
Get more of Steve Lopez's work and follow him on Twitter @LATstevelopez
Sign up for Essential California for news, features and recommendations from the L.A. Times and beyond in your inbox six days a week.
You may occasionally receive promotional content from the Los Angeles Times.