Victims of the Oakland warehouse fire: Who they were
The fire broke out during a Dec. 2 concert, trapping scores of attendees inside. (June 5, 2017)
A fire ripped through a warehouse in Oakland on Dec. 2, killing 36 people who were there for an electronic music concert. Here are the names of those who have been confirmed dead by the Alameda County Sheriff's Office Coroner's Bureau or immediate family members.
Did you know one of the victims of the Oakland fire? Share your memories >>
Read more: Artists, college students, music lovers lost to the Oakland warehouse fire »
All victims:
Cash Askew, 22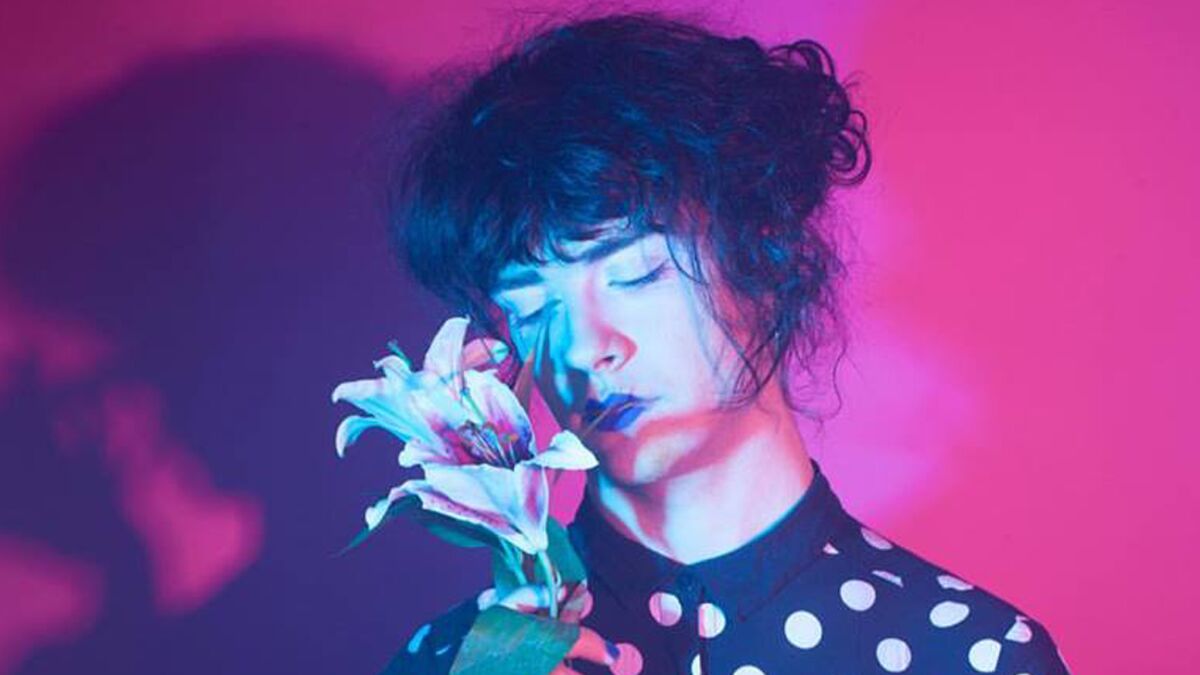 Cash Askew of Oakland played guitar in a goth-pop duo called Them Are Us Too, which released its first record last year and had been on tour recently.
Askew's girlfriend, Anya Taylor, called her a "megamaster of electronic music" and wept over the phone as she spoke of Askew.
Taylor, an Oakland musician and performance artist, met Askew a year ago at a concert, and the two bonded over their love of music.
"We seemed to live these parallel lives," Taylor said. "Two bottles of trashy rosé and drunkenly singing Morrissey later, we just knew. … We became instant family when we met."
Askew was a transgender woman, and she and Taylor shared a close-knit community of artist friends, many of whom were at the warehouse, known as the "Ghost Ship," that night. For many people who "shared a queer identity," underground venues like the warehouse were places where they felt safe.
Taylor called her girlfriend "the spirit of San Francisco."
"I need the world to know how incredible she was," Taylor said through tears. "I loved her more than anything in the world."
On Friday night, Taylor was at home while Askew went to the party. Taylor had planned to go but had to go to work the next morning and told Askew to have fun and be safe. She didn't hear from her but assumed "she was probably just having fun."
Then Taylor saw news about the fire online and rushed to the Ghost Ship. She stood outside the building for four hours.
"I watched the building burn, and I lost the love of my life," Taylor said, her voice almost a whisper.
Musician Madigan Shive first met Askew when Askew was about 10 years old. Askew grew up surrounded by the Bay Area's underground music scene, so it made sense that she became a part of it, Shive said.
"Everybody just saw this star, just saw this shooting star in her," she said.
Askew's record label, Dais Records, issued a statement praising her "gentle kindness, and her creative momentum."
"She was loved and admired by everyone she met, and her passing is an excruciating loss that we may never fully process or recover from," it read.
— Hailey Branson-Potts and Sonali Kohli
---
Jonathan Bernbaum, 34
Jonathan Bernbaum was a precocious little boy. At age 3, he understood that his father had a PhD, often telling people, "My daddy's a doctor, but not the kind that fixes people." A year later, his family took him to see the original "Star Wars" trilogy, expecting him to get bored after one movie. Instead, his father, Edwin, recalled, the 4-year-old watched all three films.
Born and raised in the Bay Area, Bernbaum attended Berkeley High School, where he wrote for the school newspaper and joined the debate team. He developed a healthy skepticism and often sneaked in extra practice by arguing at home, his father recalled, laughing softly.
He majored in history at Brandeis University in Massachusetts and went on to earn a master of fine arts degree from USC's School of Cinematic Arts. He interned briefly at Pixar, his father said, but found his true passion in recent years as a visual projection artist.
Using techniques from film school, Jonathan Bernbaum combined kaleidoscopic patterns and scenes from movies, which were portrayed on huge LED screens at shows, his father said. At concerts around world — he often darted off to Shanghai or South Africa for the weekend, his father said — Bernbaum was in charge of synchronizing his visual creations with the music.
Rob Swire, a member of the electronic music duo Knife Party, tweeted at fans after the fire, saying that for anyone who had attended one of the band's shows in the past last few years, "there's a 99% chance you were watching Jon's visuals and know how talented he was."
But work wasn't his only passion. Bernbaum donated money to several causes, such as the American Civil Liberties Union, his father said, and in recent months he'd been focused on finding ways to help the Standing Rock Sioux tribe of North Dakota in its fight against constructing an oil pipeline.
In the days since the fire, Edwin Bernbaum said he can't help but think of the last few minutes of his son's life stuck inside a burning building. It makes him feel overwhelmingly sad and sorry, he said.
Instead, he tries to focus on the last time he saw his son before the fire. When Jonathan said goodbye, he gave his dad a big hug and told him he loved him very much.
---
Em Bohlka, 33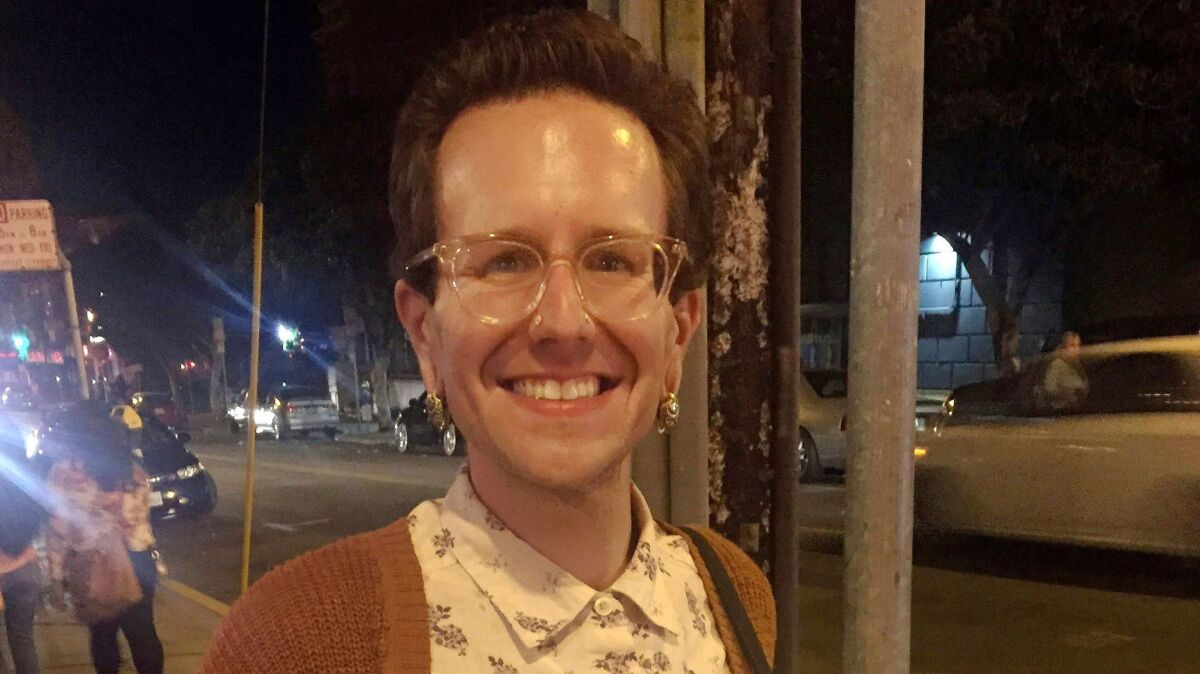 Em Bohlka was a poet with a master's degree in literature and a penchant for quoting Kurt Vonnegut.
When Jack Bohlka, Em's father, heard how devastating the fire had been, he worried that he would have to wait days for news. But police appeared at his Claremont home at dawn Monday. His child, Em, was gone.
Earlier this year she had transitioned to be a woman. She felt renewed. Her father couldn't have been more proud.
"She was just a completely loving individual, truly a gentle spirit, thoughtful and philosophical," said Jack Bohlka, 62.
The fire brought attention to the transgender community, and Jack Bohlka said he hopes it stays there "to let them know that they're all loved," he said, his voice breaking. "And they should truly be who they want to be."
His daughter had worked as a barista, writing poetry and practicing photography from time to time. She and her father shared a love for "Slaughterhouse-Five" and texted Vonnegut quotes to each other. One they loved: "Out on the edge you can see all kinds of things you can't see from the center."
---
Barrett Clark, 35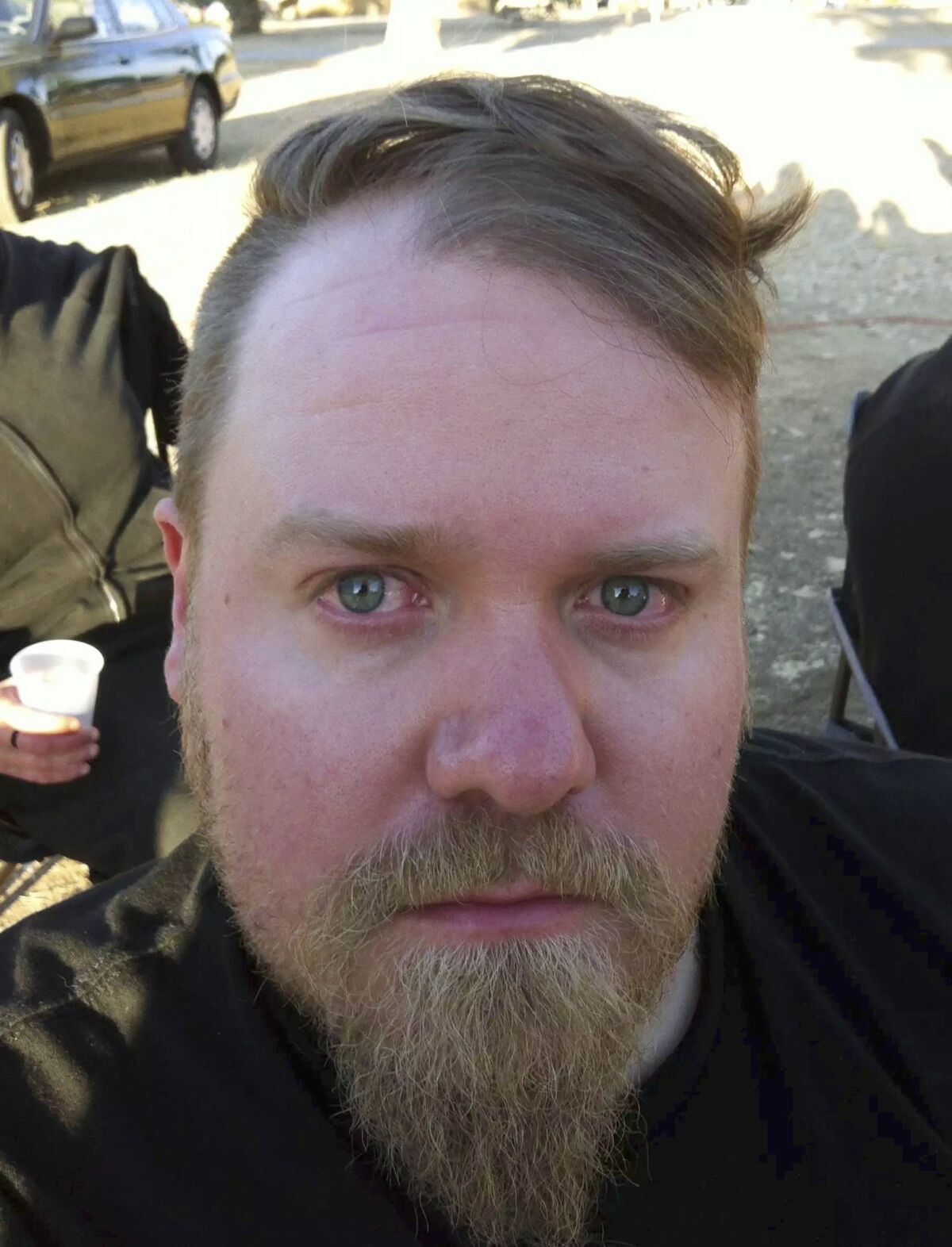 Barrett Clark was a sound engineer who contracted with many venues in the Bay Area, said Josette Melchor, founder of the Gray Area Foundation for the Arts in San Francisco.
Venue owners and the organizers of parties and festivals all knew him well, and he was scheduled to engineer an upcoming show at the Gray Foundation that was canceled after the fire, Melchor said.
"He was just a really well-respected engineer for bands and music shows," Melchor said. "So many people knew him from an industry perspective."
"He's just one of the nicest guys, in the background of so many events and keeping his cool and being so warm and open to so many people," she said. "He was just so warm and open and just like a big teddy bear."
Clark also was the sound man for events hosted by Katabatik, a record label devoted to esoteric electronic music. In a statement, Katabatik called Clark one of its core members and one of its "leading lights."
Barrett "performed mystical and transcendently visceral music under many monikers: RPTN, RMS, Sidereal Oscillations, Accenting Shadows, POLAR, among others," Katabatik said. "He was an extremely intelligent, generous, funny and vibrant man; an amazing and accomplished sound engineer, cook, DJ and musician — with a great love of the outdoors and a fearless sense of adventure."
In a Facebook post, Swedish musician Jens Lekman said Clark was an old friend who did sound engineering for him between 2009 and 2012.
"Barrett was one of the kindest humans I've ever met," Lekman wrote. "A patient, caring, romantic goth kid who liked strange, dark music and all the beauty of the world."
Lekman said he keeps thinking of a photo of Barrett sitting in a backstage room with a T-shirt that says: "You … people make me sick." He was staring into the camera, "trying really hard to look angry."
"The second after I took that photo he burst into a giggle," Lekman wrote. "I think of that giggle right now."
— Corina Knoll and Hailey Branson-Potts
---
David Cline, 24
Amanda Walker remembers David Cline as a bright, fun-loving student who was at once easygoing and serious.
Walker taught Cline clarinet from age 8 to 18, when he graduated from high school.
"When you're teaching that age, kids and young people, it's so much more than just teaching an instrument," Walker said. "He would talk to me about things and his goals."
The teacher said she had a special relationship with Cline and called his death "a really big loss." She still gets together with Cline's mother, she said, to get coffee or have breakfast.
She hadn't seen him for a couple of years but they had stayed in touch – that's the beauty of Facebook, she said, adding that he did extremely well in school and played volleyball at a championship level.
"He was just really humorous," she said of her student. "He really enjoyed himself."
Walker said her "heart hurts" and she "feels very sad" knowing Cline was one of the victims.
"It's a huge loss and it's always so tragic," she said. "This is not the right way around. I don't expect to be going to a memorial service for one of my former students."
---
Micah Danemayer, 28
Micah Danemayer was an electronic musician and experimental artist who performed under the name Paralycyst, according to his Facebook page.
Danemayer was originally from the Boston suburb of Somerville, Mass., according to his social media account.
A friend, Matthew Kissel, told the Boston Globe that he met Danemayer at a show two years ago and that the two became fast friends. He soon booked Danemayer to play a gig.
"He's such an open, honest, inviting person that my ingrained social anxieties disappeared," Kissel told the Globe.
On a memorial Facebook page, friends celebrated Danemayer's sense of humor, posting photos of him wearing kitchen utensils on his head and making silly faces.
One person praised him as "the happiest person at work," and another said he "always made an effort to crack jokes and ask what my weekend plans were."
"Like many others I loved the random packages, unannounced home visits, and voicemails filled with crunchy feedback," a former band mate wrote. "Whenever he would call I'd let it go to voicemail knowing I'd get a little preview of whatever he was jamming on."
---
Billy Dixon, 35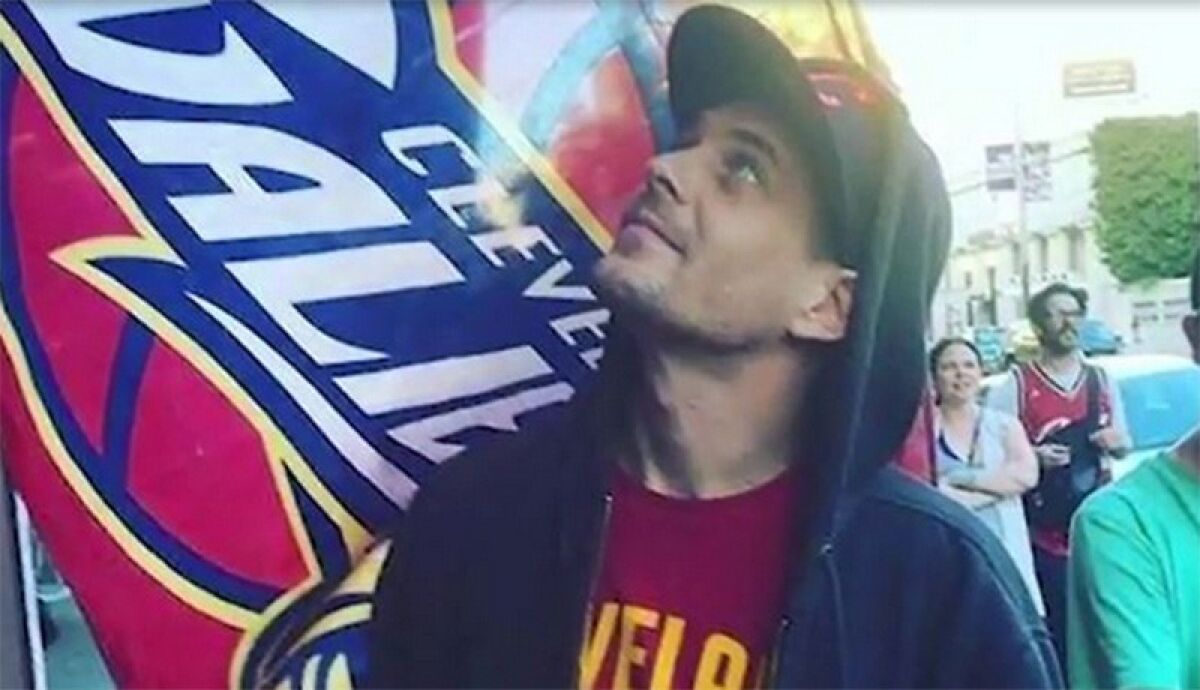 Billy Dixon, a native of Chagrin Falls, Ohio, was a musician and computer engineer, according to the Columbus, Ohio-based television news station WCMH-TV.
Dixon played the guitar and keyboard and was a talented music producer, family and friends told the San Francisco Chronicle.
Dixon had been making music since he was a child. A friend, Jon Gunton, told the Chronicle that he was stunned by Dixon's talent the first time he heard him in a guitar class when they were both about 11 years old, according to the Chronicle.
"We fell in love with music together as young boys," Gunton said. "He was a super-gifted guy, super musically talented."
---
Chelsea Dolan, 33
Chelsea Dolan's mother, Colleen Dolan, took to Facebook on Monday to remember her daughter as an "extraordinary person, full of exuberant joy."
Colleen Dolan said that at age 3, Chelsea discovered she could pick up any musical instrument and "play a tune she had heard, or the well-composed song she'd just written in her head." At 13, she found a Japanese music magazine and acquired 78 pen pals, handwriting letters to each one, her mother shared.
Chelsea Dolan studied music, including classical piano, in high school but "turned to electronic music when she realized it allowed her to play the complex and haunting melodies she heard in her head," her mother wrote.
Chelsea Dolan had a radio program as DJ Cherushii at the UC Berkeley radio station KALX-FM, her mother said.
"Nothing Chelsea Faith did was ordinary. She was an adventurer; she was stellar in every way, and she will always be the star of our hearts," her mother wrote.
"She was just a really beautiful, interesting soul," said Josette Melchor, founder of the San Francisco-based Gray Area Foundation for the Arts, who knew many of the victims.
"Instead of her playing a deejay set with a USB stick or vinyl records, she would bring all these pieces of electronics to plug in. Like a drum machine with different samples and different loops of synthesizers," Melchor said. "She'd be playing pieces of hardware live with sounds she had recorded or produced herself."
---
Alex Ghassan, 35
Alex Ghassan was an up-and-coming filmmaker who recently moved to Oakland from New York, according to Richardine Bartee, a friend.
A father of two young daughters, Ghassan was a freelance producer and director, most recently as a contributor for KQED, the PBS affiliate in San Francisco, according to his website.
He was known for being helpful and supportive, always telling friends and family that he loved them, Bartee recalled. Ghassan put passion into everything he did: working on a project, going to a party, spending time with his family.
He was "a genuine person, a genuine individual and a great father," Bartee said.
Early in his career, Ghassan had worked with notable artists, directing a music video with Spike Lee and Talib Kweli and developing marketing content for NBA star Dwyane Wade's sneaker line. This year, his short films were included in an Oakland Museum exhibition focused on gentrification in the Bay Area, titled "Oakland, I want you to know."
His mother, Emilie Grandchamps, told WABC-TV that her son had at one point lived in a Jersey City, N.J., loft that was similar to the Ghost Ship warehouse.
On Twitter and Instagram accounts in his name, Ghassan appeared to have posted a video of Friday night's concert before the deadly blaze. He captioned his post: "Oakland reminds me of #JerseyCity so much at times."
His mother said her son was dedicated to his art as well as his daughters.
"He always wanted to be remembered by his work, so let's celebrate him and his work," she told the news station.
— Matt Hamilton, Paloma Esquivel
---
Nick Gomez-Hall, 25
Nick Gomez-Hall was a graduate of Coronado High School who worked at Counterpoint Press, a publisher based in Berkeley.
Friends on Facebook called him a "musical loving genius" and brilliant artist, and said his loss was devastating to the many people who knew and loved him.
"Nick made me — and many others — feel a little less alone in some of the most challenging years of our lives," wrote Nile Cappello. "I hope his family and friends feel a little less alone knowing how much he impacted each and every one of us."
"Such very sad news about our sweet friend Nick Gomez-Hall," wrote Stacy Childers. "Nick was one of the most creative souls I know and loved by everyone. Our prayers go out to the entire Gomez family."
Gomez-Hall's family could not be reached for comment.
---
Michela Angelina Gregory, 20
Michela Gregory worked two part-time jobs while studying for a degree in special education at San Francisco State University, her mother, Kimberly Gregory, said.
She was studying communicative disorders, working toward a career where she could help children with special needs. She worked at a clothing store and had recently started another job at a funeral home, where she worked with her boyfriend, her mother said.
On Tuesday, Kimberly Gregory described her daughter as the kind of person who would help anyone.
"She was just a wonderful person with a smile that lit up the room everywhere she went," Kimberly Gregory said. "There was not a harsh bone in that girl's body. … If anyone was arguing, she was the first one to pull you aside and help you two make up."
Michela lived at home with her mother, who called her daughter her best friend. Kimberly Gregory said her daughter always smiled and that her favorite animal was a llama "because llamas didn't get a lot of attention."
Kimberly Gregory said her daughter loved to unwind after school and work by going dancing.
On Friday, Michela told her family she was going out with her boyfriend of about five years, Alex Vega, who also died in the fire. The young couple were inseparable, Kimberly Gregory said.
The two were so close, her mother said, that Vega would even go makeup shopping with Michela, and he'd buy her makeup for her birthday because he knew exactly what Michela — who loved watching makeup tutorials — wanted.
"They were each other's best friends," she said. "They were just like two peas in a pod."
---
Sara Hoda, 30
Sara Hoda of Walnut Creek, Calif., was a teacher who enjoyed working with children, loved ones said.
Before Hoda was identified as a victim, her friend Carol Crewdson realized she'd gone dancing at the warehouse and launched a desperate Facebook search for information on her whereabouts.
Crewdson and Hoda met in 2010 when they started a collective, a place for traveling artists to land and creatives to rest their heads when they couldn't afford Northern California's rising rents. They housed around 25 people at a time, sometimes as many as 32.
"Sara was always really active in that process," Crewdson said. "She was always an active participant. She was unique."
She said that Hoda worked as a teacher at a Montessori school.
"She was a really sweet person," Crewdson said. "She gardened and taught children how to garden."
---
Travis Hough, 35
Travis Hough of Oakland was a creative arts therapist for a school in the Bay Area and a member of the band Ghosts of Lightning, according to his manager, Brendan Dreaper.
"He was a super fun person to be around. I never had a bad day being around him," Dreaper said. "Travis had his heart open to everything and I'm at a loss for what to say."
Dreaper met Hough through two friends who were also missing after the fire, he said Sunday. The two bonded over their shared history as glass artists. They talked about philosophy, spirituality and music. Together, they produced a podcast in which Hough interviewed people about their creative processes.
"He just was like a bright light for everyone that he ever met," Dreaper said.
---
Johnny Igaz, 34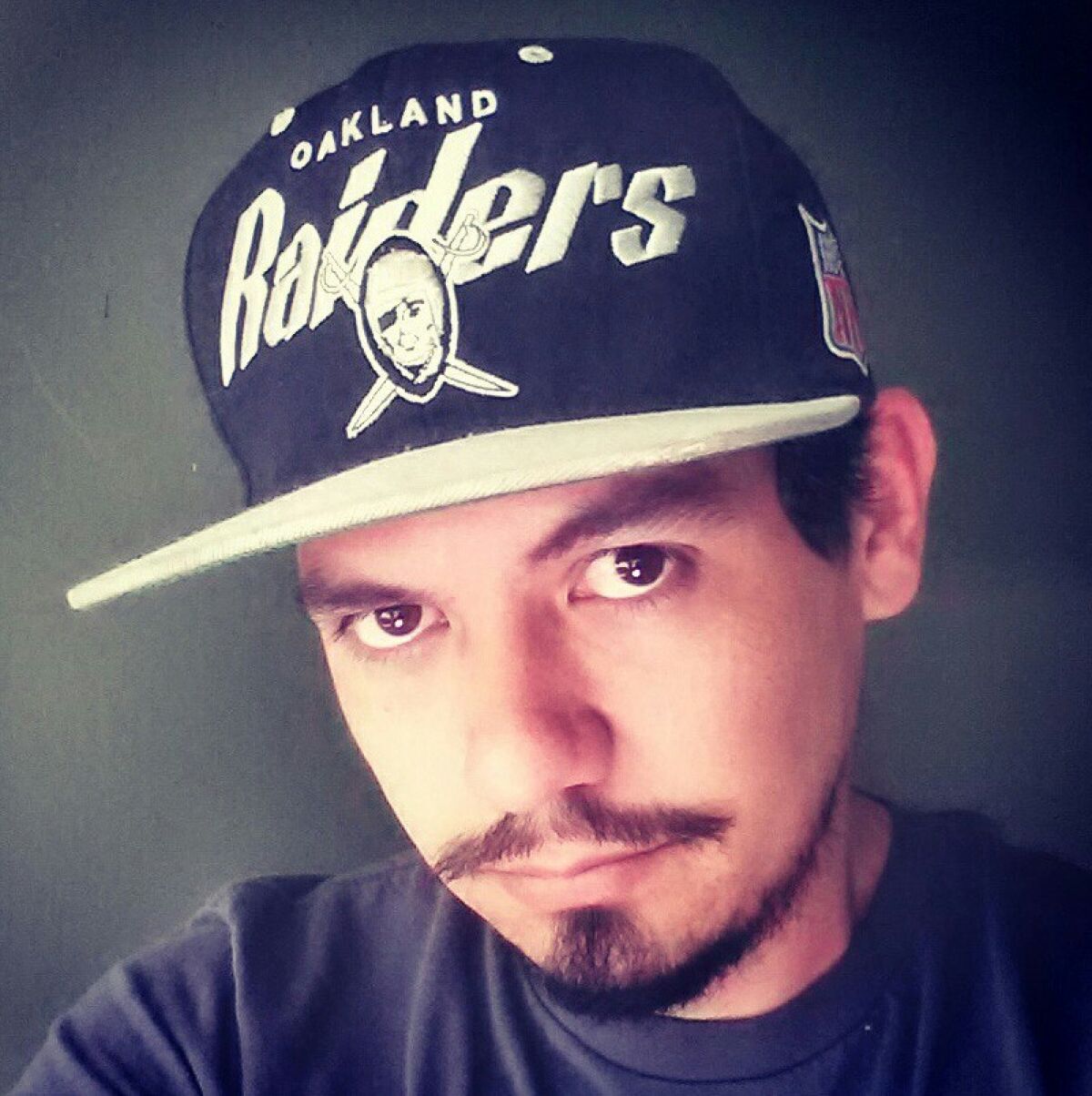 Johnny Igaz was a lover of jazz, a DJ and a producer.
Whenever he would visit home, his younger brother Paul Igaz said, the pair would go record shopping together, then spend time "spinning that day's gems."
On Facebook, the younger Igaz wrote that his brother shaped his musical interests and gave "selfless support in my own musical endeavors."
Igaz loved his community, his brother said.
"As I look back on the years shared together, it's with certitude that I say that no single person has ever affected or influenced me more as much as my older brother," Igaz wrote.
His love of music instilled an appreciation of diversity, the younger Igaz said.
"That ensures that his soul will live within my soul, and the soul of all who know him or his music, eternally," Paul Igaz said.
---
Ara Christina Jo, 29
Ara Jo was a painter and artist. On her personal website, she said she specialized in illustration, graphic design, crafting and hair and nails.
She was a co-organizer for the East Bay Alternative Book and Zine Fest, an annual event celebrating independent written works, and she worked at The Ink Stone, a Berkeley art and printing retail store.
"She's an incredibly energetic person, who can cheer up a room just by existing, a lot of energy packed in that small body," Jeremy Erickson, a co-worker at The Ink Stone, told the Mercury News.
Tomas Moniz, who worked with Jo at the Book and Zine Fest, recalled her walking into his office with a "massive 6 foot tall pair of scissors you made out of cardboard" that she wanted to hang at the event, according to a post he wrote on Facebook.
"I remember how everyone around you felt more alive and stronger by your presence," Moniz wrote. He and Jo had talked this summer about "transformation and courage and how important it is that we stay wild."
---
Donna Kellogg, 32
Ginger Kellogg Jimenez wrote about her sister's death on Facebook, in a thread of comments on the "Golden Donna 100% Silk 2016 West Coast Tour" event page.
"This is my sister, and we were notified this morning that her body was found. Prayers for the family will be greatly appreciated," Kellogg Jimenez wrote late Sunday morning.
Elsewhere on Facebook, Kellogg's friends remembered her as a "beautiful giggly, wise, person who will be very missed." For nearly 24 hours, many had posted asking about her whereabouts and wondering whether she was safe. For many, it served as a place to explore their feelings and cope with loss. There was no point in gathering at the scene of the fire, some said — Facebook is where the grieving would take place.
"It is very difficult to write about Donna in the past tense. She is an incredible spirit and soul and I will miss her terribly. Deep condolences to your family, Ginger. Words cannot express how sad and shocked I am by this news," Amelia Thorne wrote in response to Jimenez's post.
"I'm so sorry," Stefanie Kalem followed.
"I'm out of words. Drained," Gregory Scharpen said. "I truly feel for you and the family; everything I type seems so inadequate."
Kellogg of Oakland was reportedly on the second floor of the warehouse when the flames erupted. Her family did not return calls for comment.
---
Amanda Kershaw, 34
Amanda Kershaw was a photographer and a graduate of Bridgewater State University. After authorities confirmed her death, friends turned to social media to write about the "beautiful spirit" they knew, a woman with a sharp sense of humor and boundless compassion.
"She touched everyone who knew her with her warm smile and unfailing positivity, leaving an indelible mark on our lives," Mike Swells posted on Facebook.
Emily Hogan called Kershaw an "authentic soul" beloved by the local music community.
"I have no words, really, just so much sadness for a life of ripple-effect kindness cut short and for Amanda's family and countless friends," Hogan said on Facebook.
Kershaw's husband, Andy Kershaw, visited Oakland a few days after the fire. The loss of two of his friends — Chelsea Faith and Johnny Igaz — as well as the loss of his wife "cuts me so hard and so deep in so many places," he said on Facebook.
"That laugh," he wrote alongside a photo of his wife. "I ache to hear it again."
---
Edmond Lapine, 34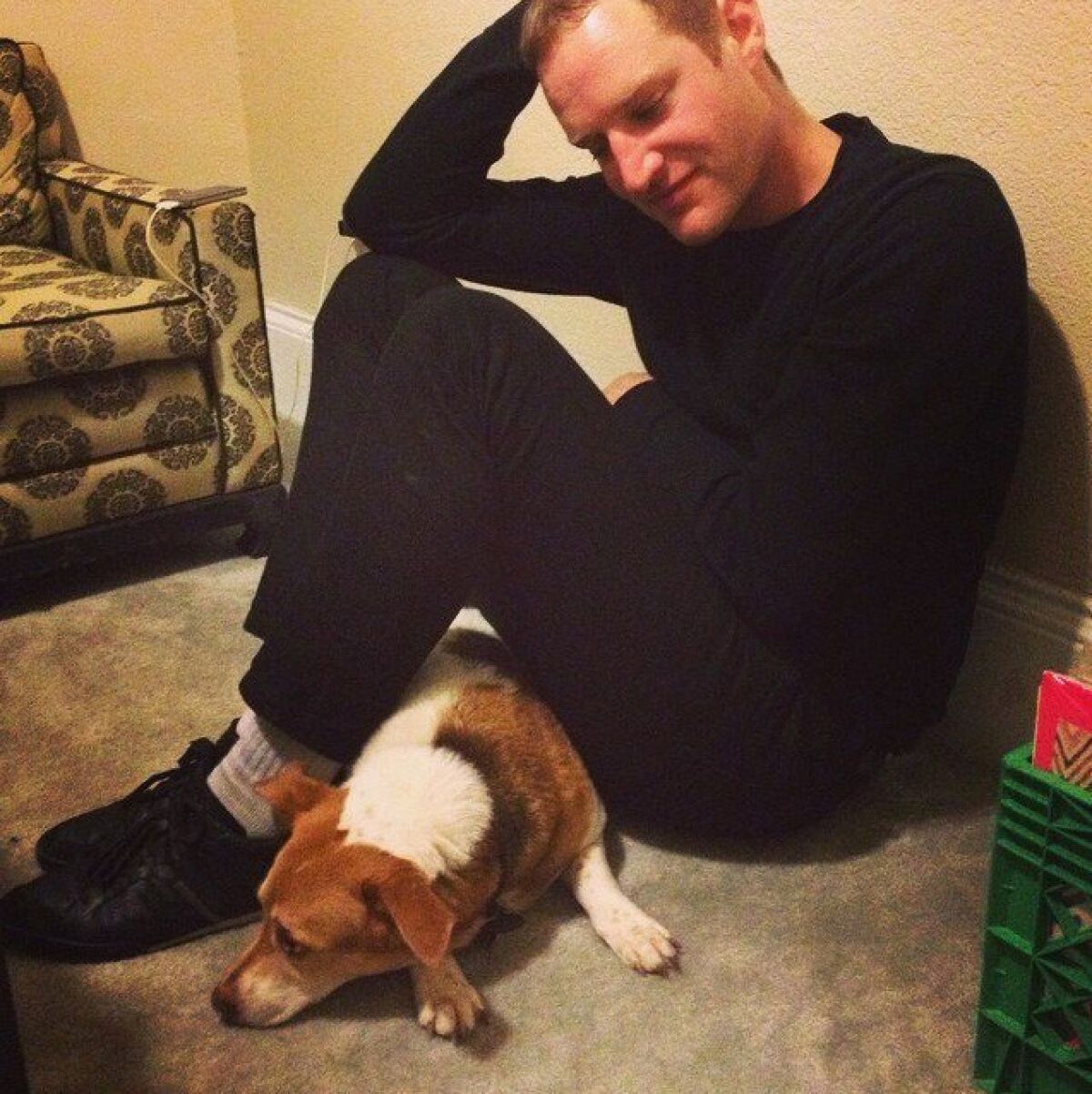 Edmond Lapine was a musician and a 2008 graduate of The Evergreen State College in Olympia, Wash., according to The Olympian newspaper.
On Friday, he posted on Facebook that he was going to the Ghost Ship warehouse, and his mother frantically asked for signs of him after the fire broke out, NBC News reported.
After Lapine's death was confirmed by authorities, one friend wrote on Facebook that she had shared every class with Lapine during her first year at Evergreen College.
"In Paris, he came to a dinner party at my host mother's apartment and charmed even the most blasé of the French," she wrote.
When the woman told Lapine she wanted to learn how to play the guitar, he drove her to the guitar store and helped her pick out an acoustic instrument. He gave her lessons, and "his patience and enthusiasm for the whole project can only be described as saintly in the face of my unwavering lack of discipline," she wrote.
---
Griffin Sean Madden, 23
Griffin Madden had recently graduated from UC Berkeley with degrees in philosophy and in Slavic language and literature.
In a statement, a family friend said it was difficult to describe "how much Griffin means to all of us and how profoundly we feel lost without him."
"I am just going to hope anyone who reads this knows and understands what an unimaginable hole there will now be in all our lives," the statement read.
Madden's girlfriend, Saya Tomioka, said the pair met on her first day as a freshmen at Berkeley. His "light touched so so so many people," she wrote in a long Facebook post.
"Your love for me echos through all the support I have been receiving from our friends and family. I am surrounded by the most beautiful, endless love from the people who love you. I will miss you desperately; everyone who knew you will miss you just as much," she said.
---
Joseph Matlock (Joey Casio), 36
Joseph Matlock was an electronic and punk musician who performed under the stage names Joey Casio and Obsidian Blade.
Matlock performed several singles for the Olympia, Wash., record label K Records, which donated the proceeds of a sale of three of his singles to a relief fund for the fire's victims.
"He was a real institution for Olympia," K Records owner Calvin Johnson told The Olympian newspaper this week, adding that the musician used to live in a "well-known punk house" in Olympia called The Red House.
In a June Facebook post, Matlock said that over the last few years may of his friends had started to "shift their creative path from rock and noise music into the realms of hardware based 'dance' music," and that he was delighted by it. He said he was regularly asked for technical troubleshooting advance and that he loved "nerding out" and helping.
Matlock wrote that his best advice to friends was this: "Stop trying to be a Performer and try to learn how to be a Facilitator. This is not rock n roll … let go of its mythology of western individualism and accept that you are an active participant in something larger than yourself."
---
Jason Adrian McCarty, 36
Jason McCarty was a native of Walcott, Iowa, who had moved to California to pursue a career as an artist, KWQC-TV6 reported.
McCarty attended art school in Baltimore before moving to the West Coast.
"Jason is very creative...and he always has been," his aunt, Charlotte Brabant, told KWQC. "Since he was just a young boy, I remember getting colorful pictures that he would send … you know, pictures of dinosaurs to landscapes."
On Saturday, his girlfriend, Grace Lovio, wrote on Twitter that she was still waiting to hear whether McCarty was OK.
"Please send love and prayers for Jason McCarty," she wrote. "He's my favorite thing about the world."
Lovio told The Times she had been studying in France when the fire broke out and was worried sick over McCarty. She ditched her final exam to fly from Paris to San Francisco.
The two had last spoken on Friday, and on Saturday, she woke up to find that he had sent her a Facebook mesasge. "Love you a zilliopzazillion," he wrote.
During a tearful plane ride, she carried with her a diary filled with the poetry McCarty had written for her.
"He loves to speak in poetry," she said. "It's kind of silly, but I like it."
— Alene Tchekmedyian and Hailey Branson-Potts
---
Draven McGill, 17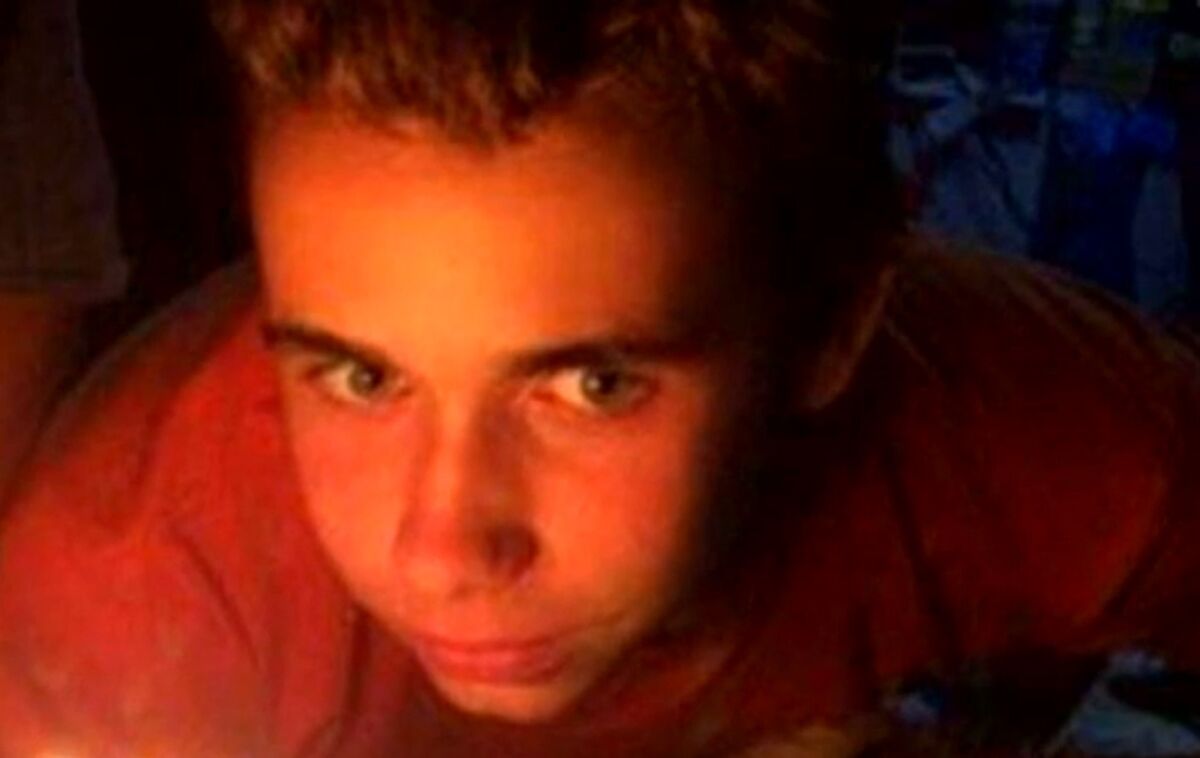 The San Francisco Unified School District released a statement saying that an 11th grader who attended the Ruth Asawa School of the Arts was one of the confirmed victims of the fire.
Although the Alameda County Sheriff's Office did not release his name because he is a minor, the Asawa School school identified him in a Facebook post Tuesday as Draven McGill. The school said in the post that McGill was a choir member who loved music.
"This is an incredibly unsettling and sad event — for the Asawa SOTA community, and especially for the victim's family," Principal Barnaby Payne said in a statement.
"As parents, teachers, children, students, brothers, sisters, and friends, we share in the heartbreak of his family and will embrace them and each other as Asawa SOTA family."
The San Francisco Chronicle reported that McGill was 17 years old and the son of an Alameda County sheriff's deputy.
A friend, Kai Thomas, told the Chronicle that Draven was a baritone in the choir, trained in classical music. But he also was a fan of rapper Biggie Smalls and electronic dance music.
Some of those who knew McGill took to social media, with one person posting about his "intensity of focus, his easy kindness and his sweet smile."
— Brittny Mejia and Hailey Branson-Potts
---
Jennifer Mendiola, 35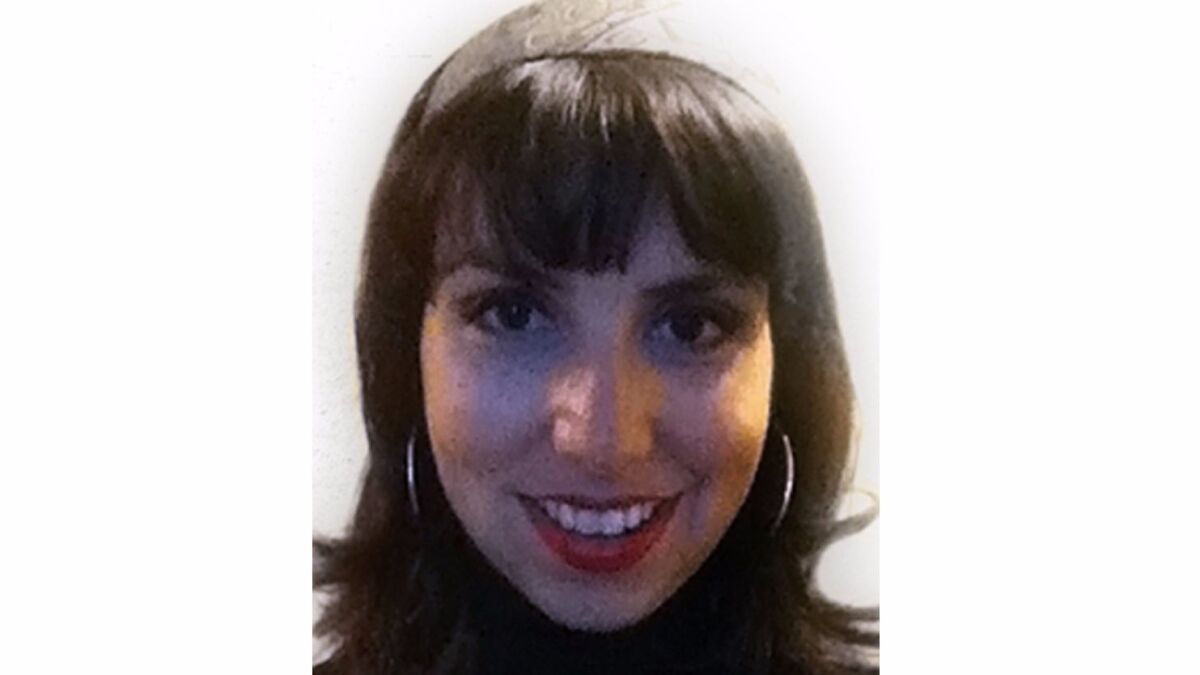 Inquisitive and dedicated. That's how colleagues at UC Merced described Jennifer Mendiola, a fifth-year health psychology graduate student pursuing a doctorate.
UC Merced Chancellor Dorothy Leland confirmed Mendiola was among those who died in the warehouse fire.
Mendiola was praised as a "passionate and determined scientist," according to Leland. The 35-year-old was studying how relationships and experiences, among other factors, influence risky behavior.
She had recently published two papers in scientific journals and had an opinion piece published in The Times on vaccination rates among Latinos in California.
And at the time of her death, she was pushing ahead with a bright future. Mendiola had been wrapping up her dissertation proposal and was expected to defend it in January, Leland said.
---
Jennifer Morris, 21
Jennifer Morris grew up in Foster City in the Bay Area and was majoring in media studies at UC Berkeley after transferring from UC Santa Cruz, said Chloe Studebaker, one of her best friends. The two met in high school in about 2009 and have been friends since.
"She's been an amazing, amazing friend," Studebaker said. "Her smile just brightens up anywhere you go."
Twenty-one-year-old Morris was roommates with Vanessa Plotkin, who has been reported missing after the warehouse fire.
Studebaker described Morris as an "amazing artist and musician" who was quiet, but had the "voice of an angel." Morris played guitar, ukulele and piano, wrote songs and composed music, Studebaker said.
Morris also painted and lately started using a film camera. "She had an eye like no one else and caught amazing photographs," Studebaker said.
Studebaker received a text message from a mutual friend asking if she'd heard about Morris' whereabouts. Studebaker tried calling Morris, but her phone went straight to voicemail. She later learned the news of her friend's death.
"It was terrible," she said. "Right now, I'm really numb."
---
Feral Pines, 29
Feral Pines had only recently moved to Oakland, but she was the happiest she had been in a long time and was starting to build a new life, brother Ben Fritz said.
Pines, a 29-year-old transgender woman, had been drawn to the city's artist scene and flourishing transgender community, said Fritz, a Wall Street Journal reporter who lives in L.A.
Pines was a musician who played bass guitar and had been experimenting with several other instruments, Fritz said. She was a good listener and loved animals, especially her dog, Grimma, whom she doted on.
"She's one of the gentlest and sweetest people I ever knew," Fritz said. "She's extremely intelligent. I considered her very brave. Life isn't easy for transgender people, but she followed her path and was true to herself."
Pines, who also used the name Riley with family, was at Fritz's house for Thanksgiving. That day, she gushed about how happy she was in Oakland, where she had lived for about three months after moving from Indiana.
Pines had musical equipment stored at Fritz's house from her move and after Thanksgiving took it back to the Bay Area, where she was planning to form a new band.
Fritz never saw her again.
On Saturday morning, Fritz got a text message from one of Pines' friends who had been at the Ghost Ship, telling him his sister had been there.
The family provided photographs to authorities and got confirmation from the Alameda County coroner Sunday night that Pines had died, Fritz said.
---
Vanessa Plotkin, 21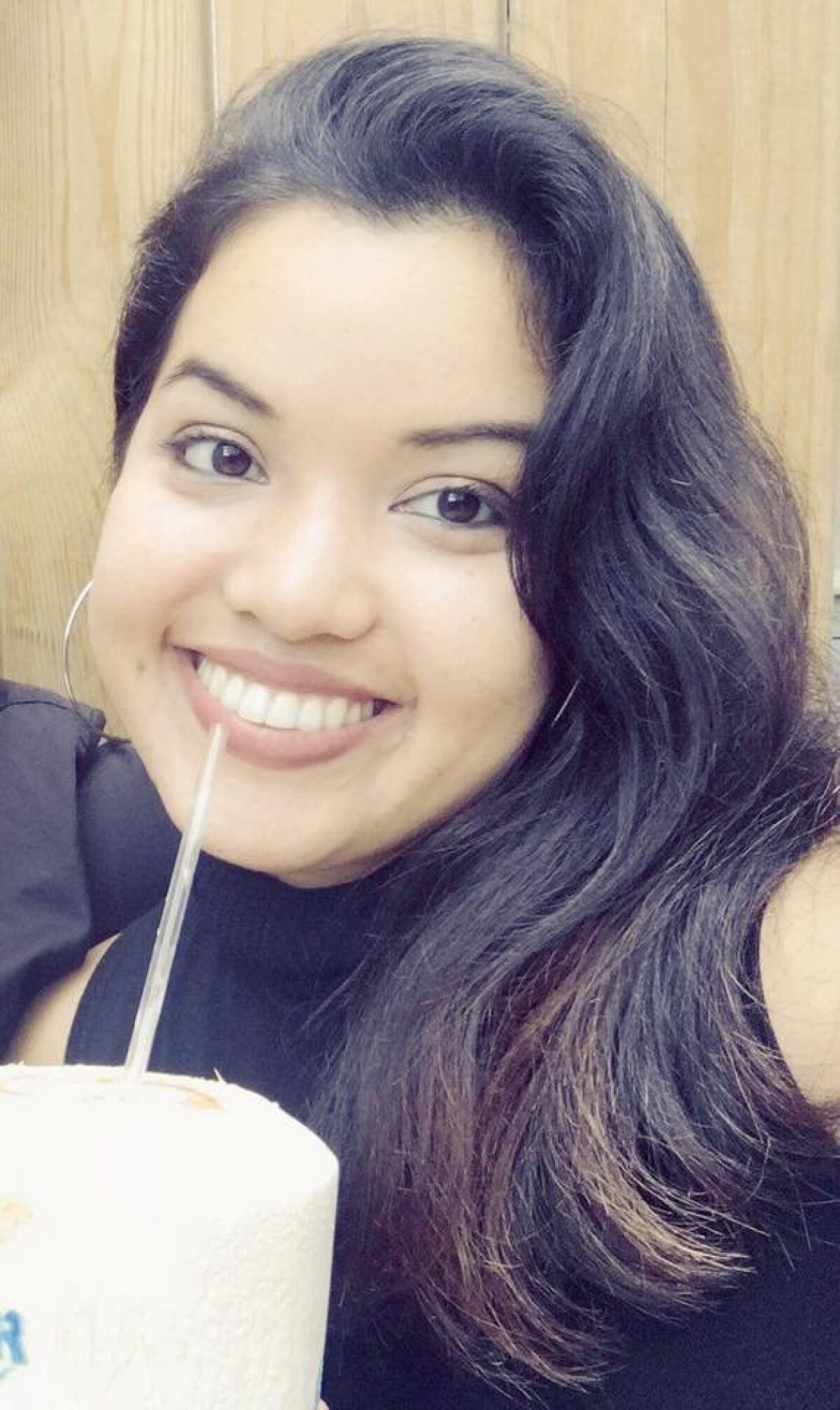 Vanessa Plotkin, of Lakewood, was a sociology junior at UC Berkeley, the university said in a statement.
She volunteered at the campus radio station KALX, along with her roommate, Jennifer Morris, who also died in the fire.
On Facebook, her aunt said she will miss Plotkin dancing and giggling with her.
"You were the sweetest girl I met," her aunt wrote. "You touched all of us and [I] will never forget you. You'll always have a special place in my heart."
---
Denalda Nicole Renae (Siegrist), 29
Outspoken. Authentic. Talented.
Friends of Denalda Nicole Renae said she was not shy about expressing herself.
"She's just … honest. Honest about how she felt all the time, which was really refreshing," Brendan Dreaper said. He was the sound engineer for Renae's band Introflirt, which also included Ben Runnels.
Dreaper recalled one night when Introflirt played a gig in San Francisco for an audience of one person. A friend tried to offer a compliment, but Renae shut her down, he said.
"She was like, 'Shut up and don't even tell me that,'" Dreaper recalled. "I loved that, because when you're playing with a band, there are all these bad moments that you just like wash over in your mind."
Taylor Gersbach, who helped coordinate a music and arts event where Introflirt performed, praised Renae for being genuine.
"On the stage, you could tell she took great pride in the stage and her work," Gersbach said in a message.
---
Wolfgang Renner, 61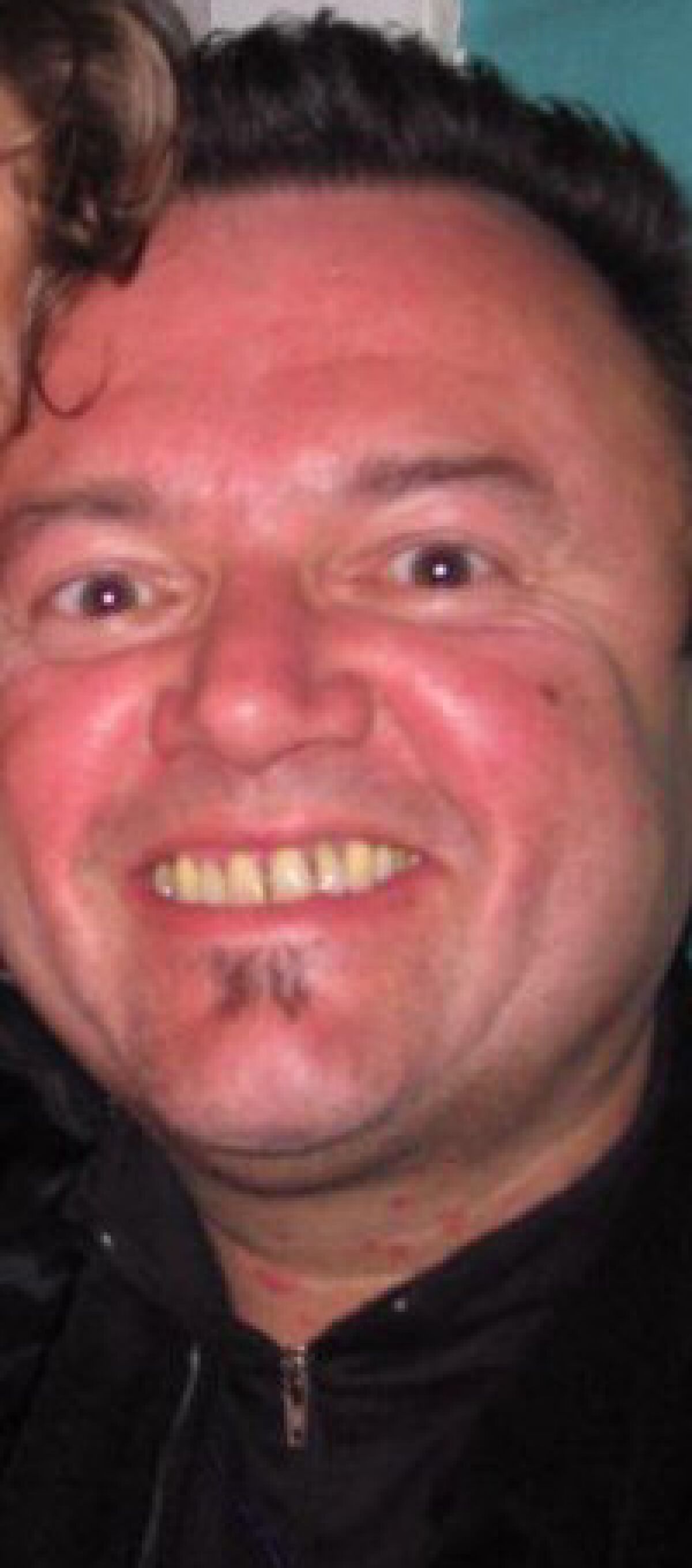 Wolfgang Renner, the oldest person to die in the Ghost Ship fire, was originally from the German state of Bavaria, the San Francisco Chronicle reported.
Renner's friends called him "Wolfie." He was a musician "who wrote and performed electronic keyboard music and who enjoyed loud tunes, spirited dancing and good times," according to the Chronicle.
Renner was a fixture of the Bay Area's underground electronic music scene for decades and was a familiar presence at late 1990s goth events, according to the East Bay Times.
One friend wrote on Facebook: "I enjoyed your cocktail parties in SF in the 90's. I had so much fun hanging out with you. … Rest in Peace cool cat!"
---
Hanna Ruax, 32
To her friends and family, Hanna Ruax embodied joy, gratitude and ambition.
An entrepreneur, yogi, jewelry designer, stylist and creative director, Ruax wore many hats, according to a statement released by her friend, Salla Niemi, and brother, Jaakko Timonen.
But above all, Ruax had a strong ability to help people find their path and realize their dreams.
In her native Helsinki, Ruax's yoga studio was said to be the "coziest in town." She taught yoga in a gentle and warm manner, always with a dash of humor, friends said.
Ruax was loved for being an endless source of ideas and joy, the type of person who made new acquaintances feel as if they had known her for far longer.
In a Facebook post, her brother called her the "best sister a little brother could have."
"You were taking so much care of others and everyone that sometimes you forgot yourself but you still kept shining. This is probably why everyone loved you and you loved everyone," Timonen wrote.
Ruax was with her fiancée, Alex Ghassan, at the time of the fire, and her brother said he was gratified that she was with someone she truly loved.
"I feel relieved to tell that they passed away in an instant and didn't suffer," Timonen wrote.
---
Ben Runnels, 32
Ben Runnels was an introvert. Aptly enough, his band was named, Introflirt.
But he worked through his shyness, becoming a songwriter and performer, said Brendan Dreaper, Runnels' friend and the sound engineer for Introflirt. Most weekends, Runnels would head to an Oakland piano bar, the Alley, and play jazz standards.
"Everyone stopped and listened, that kind of moment when he sang. He was just so dedicated to it," Dreaper said. He called his late friend "beautiful."
Runnels was believed to be at the Ghost Ship with a friend and bandmate, Denalda Nicole Renae, who is listed among the missing.
Dreaper praised both for their fearlessness. "They were just not into pretending that something was good or bad or leaving things unsaid," said Dreaper, who spent Friday morning with Runnels preparing for an upcoming show.
Dreaper said he met Runnels and Renae in 2015 at a music festival, where he saw a band setting up at a small stage in a corner.
"I mixed their whole show, and it was just the most amazing music I'd ever heard," recalled Dreaper, crying. "I was just lost in it immediately."
— Sonali Kohli
---
Michele Sylvan, 37
Michele Sylvan found adventure all around her.
In the days after the warehouse fire, friends posted old snapshots online. In one photo, Sylvan — wearing a fur coat, orange sunglasses and a soft smile — peeks at the camera from the front seat of a car.
"Her talent and beauty left me awe-struck at times," Gabriele Hess wrote.
In another picture, Sylvan, who lived in Oakland, has her forehead nuzzled against her partner, Wolfgang Renner, who also died in the fire.
Robert Janca, who identified himself on Facebook as the couple's friend, described Renner as a man who made everyone feel celebrated and called Sylvan a "potent visionary," who was "wildly creative" and always embraced life's adventures.
"The world," Janca wrote, "is a decidedly less colorful one without them."
---
Jennifer Kiyomi Tanouye, 31
Jennifer Kiyomi Tanouye's aunt said Monday that the world had "lost a precious daughter, sister, niece, cousin, friend and co-worker."
"She walked quietly in her unassuming way, sprinkling us with her brilliance and creativity, opening our eyes to a better world," Cheryl Tanouye added.
Jennifer Kiyomi Tanouye had worked in music for years, at indie record stores, booking live acts, most recently as a music manager at Shazam. At a company-wide meeting Monday, employees celebrated her energy and kindness, which had made her an artist favorite.
"Our entire company is in absolute mourning. She was incredibly popular at Shazam, for both her incredible work and also just being an incredible, incredible person to people," said Rich Riley, Shazam's chief executive.
---
Alex Vega, 22
Alex Vega loved old cars and music and doted on his girlfriend, Michela Gregory, with whom he died in the Ghost Ship fire.
He held down two jobs, working as a valet at UC San Francisco and at a funeral home with his girlfriend.
Last year, he saved up to buy his dream car, a silver 1999 Mazda Miata, his brother, Dan Vega, a mechanic, told the East Bay Times.
Alameda County sheriff's spokesman Sgt. Ray Kelly told reporters earlier this week that rescue crews found bodies of people "protecting each other, holding each other."
Gregory's mother, Kimberly Gregory, told The Times that she believes that would have been her daughter and Vega, who were inseparable.
"I know for a fact that my daughter and her boyfriend were together, hugging each other," she said.
On Wednesday, the Alameda County Sheriff's Office confirmed that Vega and Gregory died in each other's arms, according to KTVU Fox 2.
Vega and Michela Gregory had been together for about five years, and the couple loved to go out dancing and listening to music, Kimberly Gregory said. The two were so close that Vega would buy makeup for Michela's birthday, knowing exactly what she wanted, Kimberly Gregory said.
Vega was the youngest of four boys, his brother, Alberto, told The Times while standing outside the Ghost Ship warehouse this week. The Friday night party was just the kind of creative, odd event Vega loved, like concerts on the beach at midnight or parties with underground artists, his brother said.
Alberto Vega said he went to his parents' house in San Bruno, where Alex Vega lived, and saw his brother's empty room on Saturday.
"It's going to be hard on them," he said of his parents.
— Soumya Karlamangla and Hailey Branson-Potts
---
Peter Wadsworth, 38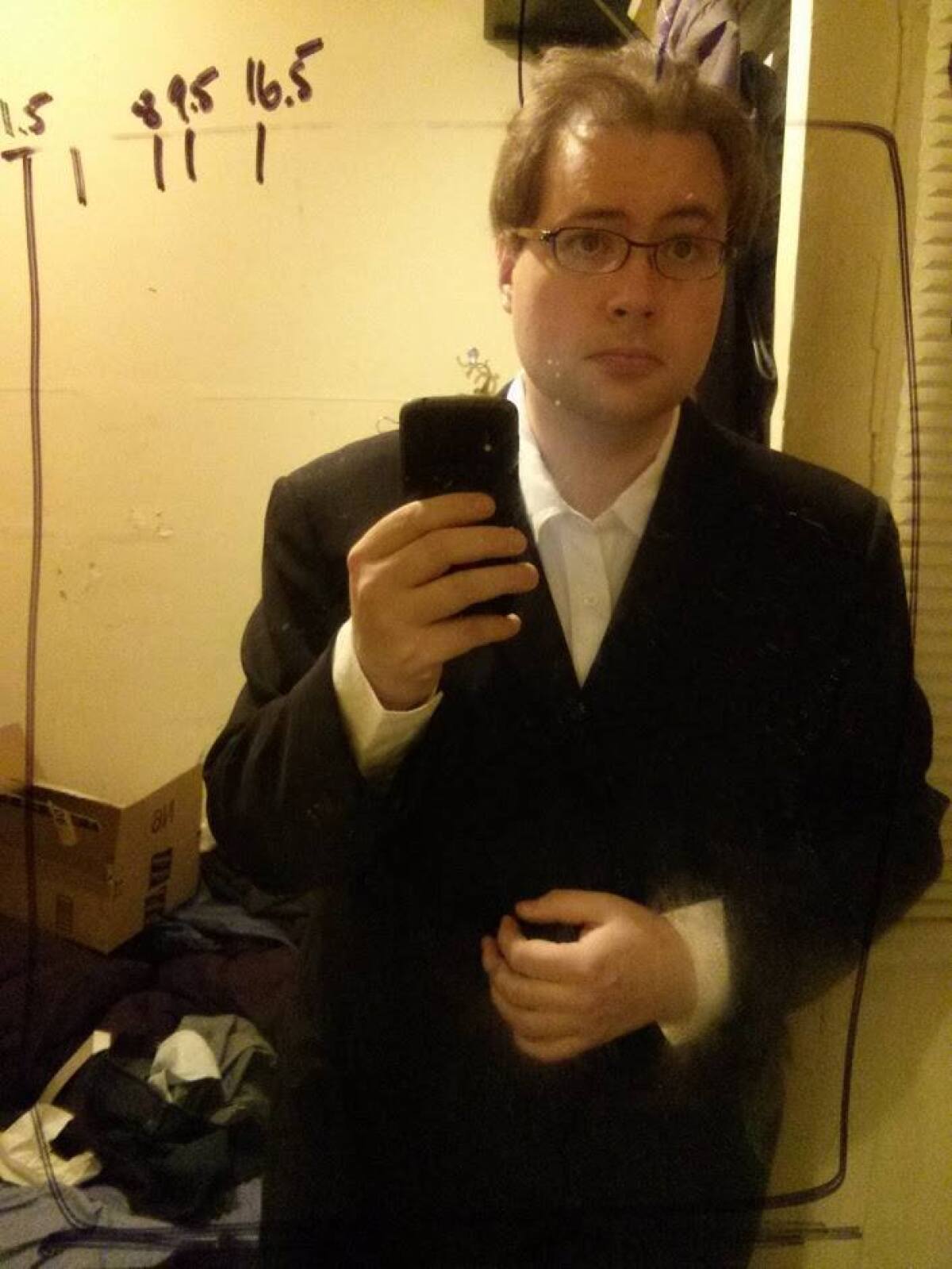 Peter Wadsworth, a native of Boston, was a resident of the Ghost Ship warehouse, according to the San Francisco Chronicle.
Wadsworth was an eclectic artist who previously worked as a designer with Bad Habit Productions, a nonprofit Boston theater, according to his Facebook page.
Swan Vega, an artist who also lived at the Ghost Ship, described Wadsworth to the Chronicle as a "walking catalogue of correct factual knowledge."
"He was like our Dumbledore — our wise wizard," Vega said. "He was a genius. He was pure intelligence."
Another friend, Tammy Tasoff, said Wadsworth was trying to start a company that made marijuana-infused salsa and that he created replicas of Egyptian sculptures, according to the Chronicle.
Friends told the Chronicle that Wadsworth had been trying to find other housing and to move out of the warehouse.
Another Ghost Ship resident, Bob Mulè, told ABC News that Wadsworth broke his ankle while coming down from his loft and that he needed help getting away from the flames. Mulè tried to help him but was not able to.
"I couldn't breathe," Mulè said. "It was getting too hot, and I had to leave him behind. I know that he didn't make it. I yelled, and I ran out screaming his name in complete disbelief of all of this."
---
Nicholas Walrath, 31
Nicholas Walrath was a young attorney with a bright future, family and friends said.
Walrath completed highly-competitive clerkships at the U.S. Court of Appeals and the U.S. District Court in San Francisco and had recently signed on with the San Francisco law firm Durie Tangri LLP according to the San Francisco Chronicle. He began work in November and was just beginning on his first case load.
"In the short time he had been at our firm, Nick already had shown himself to be a fine lawyer as well as a good and caring person," Durie Tangri said in a statement.
Walrath graduated from Massachusetts Institute of Technology with degrees in physics and philosophy in 2007, according to the law firm. He earned his law degree from New York University School of Law in 2013.
Walrath, who grew up in Pittsburgh, "planned to specialize in intellectual property litigation, dealing with patents and copyrights and do as much pro bono work as he could," the Chronicle reported.
His bicycle was found chained outside the Ghost Ship warehouse, according to the Chronicle. The night of the fire, he sent a text message to his girlfriend telling her something had gone wrong.
"Fire. I love you," the message read.
On Facebook, Walrath's friends posted notes about the "incredible human" he was, a man who loved late-night Brooklyn bike rides, rock climbing and concerts.
"This weekend I and many other people lost a great friend," one man wrote. "His name was Nicholas Walrath and he was the smartest man I've ever met. This tragedy in Oakland was avoidable. It took a life and mind that was needed not more than ever. He was one of the truly good ones."
---
Brandon Chase Wittenauer, 32
Brandon Chase Wittenauer, known as Chase or Nex Iguolo to friends, was a passionate musician who always made others feel welcome, said those who knew him.
Wittenauer, who sang as part of the musical duo Symbiotix.Fungi, always was eager to hear other musicians' creations and happy to help them grow, family members and friends said.
One friend, Elle Aviv, called him "the nicest man in the city" in a Facebook post.
"He was so passionate about his music and his projects and wanted everyone to feel the joy he did in doing their life's work," she wrote. "Always so optimistic and curious to hear whatever work you wanted to do or were doing, eager to help out. He never judged you for where you were on the path of your dreams so long as you were there. There just aren't enough people like him."
Ariel Treya Gonzalez, who said she was Wittenauer's cousin, said dealing with his loss has made for "a very weird, exhausting, painful past couple of days."
"You left an everlasting impression on your community with your kindness," she wrote. "Rest in Love."
ALSO:
Oakland warehouse residents' harrowing survival stories: 'Oh my God, all of these people died in our home.'
Oakland warehouse fire leaves community of artists reeling and fearful of a crackdown
A look at some of the deadliest nightclub fires
---
UPDATES:
Dec. 9, 5:25 p.m.: This article was updated with information about Jonathan Bernbaum and Michele Sylvan.
Dec. 9, 2:20 p.m.: This article was updated with information about Barrett Clark.
Dec. 9, 12:50 p.m.: This article was updated with information about Nicholas Walrath.
Dec. 9 12:25 p.m.: This article was updated with information about Peter Wadsworth.
Dec. 9 11:35 a.m.: This article was updated with the names of Jonathan Bernbaum, Michele Sylvan, Nicholas Walrath, Barrett Clark and Peter Wadsworth.
Dec. 9, 10:23 a.m.: This article was updated with information about Joseph Matlock and Billy Dixon.
Dec. 9, 8:50 a.m.: This article was updated with information about Wolfgang Renner.
Dec. 8, 2:10 p.m.: This article was updated with information about Griffin Sean Madden.
Dec. 8, 11:05 a.m.: This article was updated with information about Johnny Igaz and Amanda Kershaw.
Dec. 8, 12:05 a.m.: This article was updated with information about Jennifer Mendiola.
Dec. 7, 5:15 p.m.: This article was updated with information about Ara Christina Jo.
Dec. 7, 4:49 p.m.: This article was updated with information about Jason McCarty.
Dec. 7, 3:48 p.m.: This article was updated with the names of Jason Adrian McCarty and Wolfgang Renner.
Dec. 7, 12:55 p.m.: This article was updated with information about Vanessa Plotkin.
Dec. 7, 12:12 p.m.: This article was updated with information about Alex Vega.
Dec. 6, 11:42 p.m.: This article was updated with information on a few victims.
Dec. 6, 10:00 p.m.: This article was updated with the names of nine additional people who were identified as dead by Oakland city officials.
Dec. 6, 4:40 p.m.: This article was updated with information about Jennifer Morris.
Dec. 6, 3:45 p.m.: This article was updated with information about Brandon Chase Wittenauer
Dec. 6, 2:50 p.m.: This article was updated with information about Draven McGill.
Dec. 6, 2:10 p.m.: This article was updated to include the name of another victim, Draven McGill.
Dec. 6, 1:39 p.m.: This article was updated with information about Edmond Lapine.
Dec. 6, 12:05 p.m.: This article was updated with information about Michela Gregory.
Dec. 6, 10:35 a.m.: This article was updated with information about Micah Danemayer
Dec. 6, 12:05 a.m.: This article was updated with information about Alex Ghassan.
Dec. 5, 10:40 p.m.: This article was updated with information about Ben Runnels.
Dec 5, 10:25 p.m.: This article was updated with information about Em Bohlka and the names of other victims.
Dec. 5, 5:10 p.m.: This article was updated with information about Feral Pines.
Dec. 5, 2:10 p.m.: This article was updated to include comments from Anya Taylor about Cash Askew.
Dec. 4, 9:10 p.m.: This article was updated to revise David Cline's age and include comments from his former teacher, as well as social media postings from friends of Nick Gomez-Hall.
Dec. 4, 8:05 p.m.: This article was updated with comments from a friend of Sara Hoda.
Dec. 4, 7:25 p.m.: This article was updated with comments from friends of Cash Askew and Travis Hough.
This article was originally published Dec. 4 at 6:40 p.m.
The stories shaping California
Get up to speed with our Essential California newsletter, sent six days a week.
You may occasionally receive promotional content from the Los Angeles Times.