Roman Polanski's lawyers open new front against L.A. County D.A.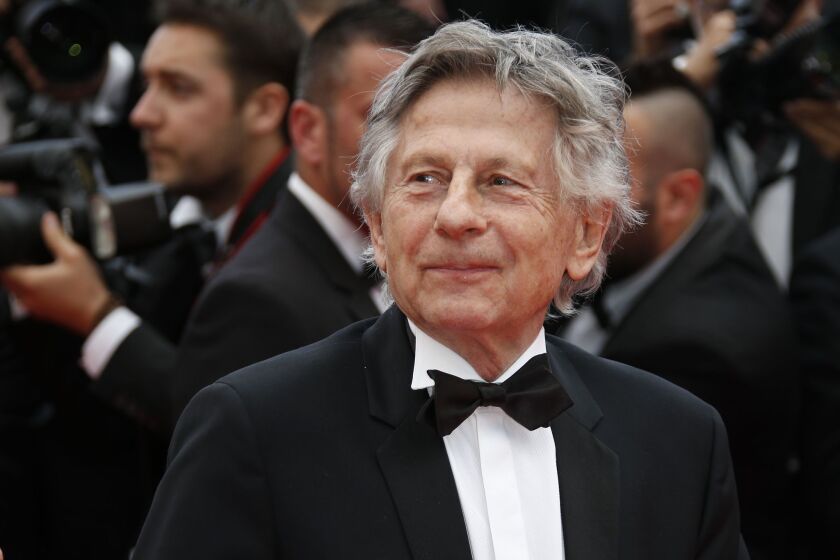 More than three decades after Roman Polanski fled Los Angeles for France to avoid sentencing in the sexual assault of a teenager, his attorneys have opened a new front in the legal saga aimed at having all charges against the Oscar-winning director dismissed.
Polanski's legal team, which now includes celebrity attorney Alan M. Dershowitz, is making accusations of prosecutorial misconduct in its effort to end the case, which has kept the director out of the United States as well as many countries with U.S. extradition treaties since he fled in 1978.
In court papers filed Monday in Los Angeles, Polanski's attorneys allege that district attorneys and judges carried out "serious misconduct" in an effort to prosecute, and later force the return of, the famed director.
The 133-page motion seeks an evidentiary hearing to determine whether "pervasive" misconduct and a "false" extradition request sent Oct. 28, 2014, by the Department of Justice to the Polish government requires dismissal of the case against Polanski.
A spokesman for the Los Angeles County district attorney's office was not available for comment Monday night.
The motion revives a sensational case that began in 1977, when Polanski was charged with raping and sodomizing a 13-year-old girl during a photo shoot. In a plea deal, the Polish-born director pleaded guilty to one count of statutory rape, but he was never formally sentenced.
He spent a month and a half in state prison for psychological testing, but the night before his sentencing he fled to Europe after learning from his attorney that the judge planned to give him additional time in prison.
Monday's motion centers on an attempt in October to arrest Polanski while he was attending the Museum of the History of the Polish Jews in Warsaw, Poland.
Polanski's attorneys say the extradition request omits that he served court-ordered prison time because prosecutors were trying to align the case history to meet the criteria of an extradition treaty between the United States and Poland.
The prison time has proved controversial because the order purportedly took place in 1977 in an off-the-record meeting with the prosecutor and defense attorney. At the time, Judge Laurence J. Rittenband ordered Polanski to undergo the psychiatric study at the state prison in Chino. The prosecutor and Polanski's attorney understood that this time in the prison would serve as Polanski's punishment, Monday's filing said.
Polanski reported to Chino and was released after 42 days.
But Rittenband then told the attorneys in private that he wanted Polanski to finish the 90 days — and then leave the country. If he didn't leave, he'd get even more prison time.
His attorney, Douglas Dalton, alleged misconduct by the judge.
He argued that Rittenband improperly used the psychiatric study to incarcerate Polanski, that he had no authority to compel his deportation and that he was letting media coverage and public outcry influence his decisions.
The murky sentencing, among other factors, prompted the Swiss government in 2009 to refuse to extradite the director when he visited the country to accept a lifetime achievement award at a film festival.
The hearing sought Monday by Polanski's attorneys would offer "full, public disclosure of the true facts and circumstances surrounding the 1977 and 1978 proceedings," his attorneys argued.
Polanski's attorneys also alleged that in 2008 and 2009, Los Angeles County Superior Court Judge Peter Espinoza heeded the "marching orders" of Judge David Wesley when he applied the fugitive disentitlement doctrine, which bars those who dodge the system from finding relief in it later.
A sworn statement from a former court spokesman, along with copies of emails, allege that Espinoza sought to bring Polanski back to the U.S. with a promise to sentence him for time served, the documents claim.
Twitter: @MattHjourno
---
For reporting and exclusive analysis from bureau chief John Myers, get our California Politics newsletter.
You may occasionally receive promotional content from the Los Angeles Times.