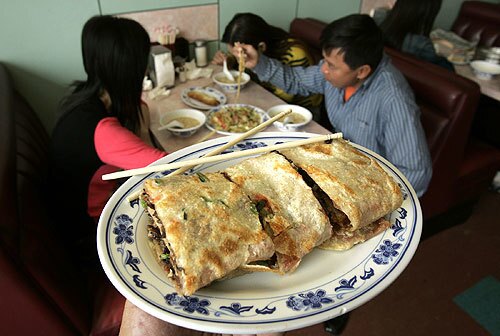 7 Images
Adventure Eating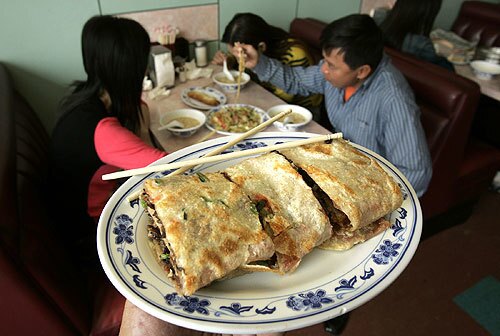 Yung Ho Tou Chiang's in San Gabriel serves up beef pan cakes.
(Mark Boster / LAT)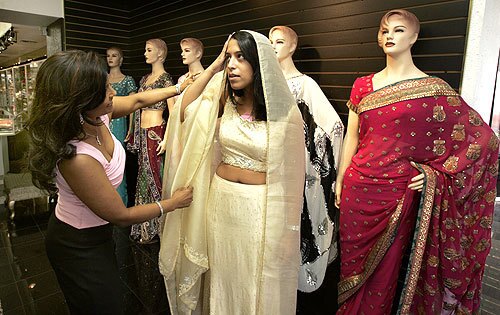 Amrita Guha tries on a sari with help from Sona Chaandi's manager, Mala Malani. Besides traditional spa services, the salon also offers eyebrow threading, the age-old Indian alternative to plucking or waxing.
(Lori Shepler / LAT)
Hajji Abdulrazzak Junaid, 9, cools off with Saffron Spot's shaved ice.
(Lori Shepler / LAT)
At Shin-Sen-Gumi in Gardena, hearts will race over the selection of yakitori, skewered meat cooked over charcoal. The Japanese specialty is a winner among the beer- and sake-drinking crowd.
(Christine Cotter / LAT)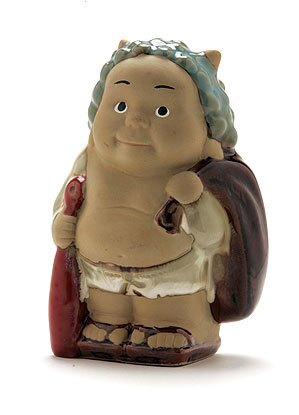 A Japanese garden gnome is one of the many affordable treasures from the Marukai Everything 98 Cents Plus Store.
(Stephen Osman / LAT)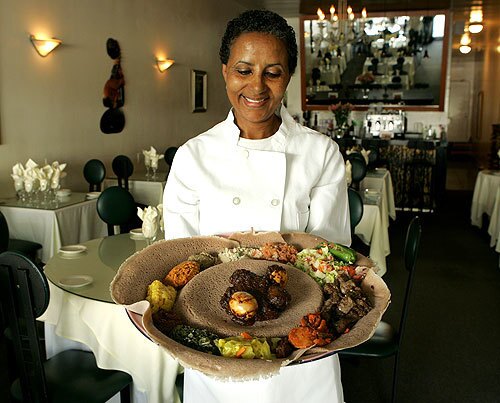 Chef Genet Agonafer, above, shows off specialities at Meals by Genet in Little Ethiopia.
(Genaro Molina / LAT)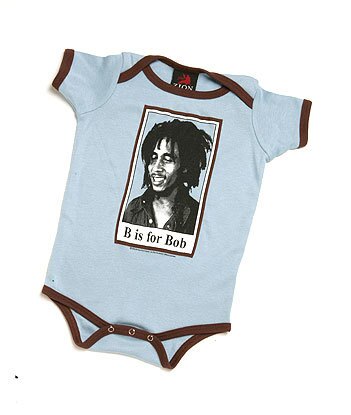 At Jah Lambs & Lions International, the Marley onesie is $20.
(Ricardo DeAratanha / LAT)