Foreign official gives up Malibu home in federal 'kleptocracy' probe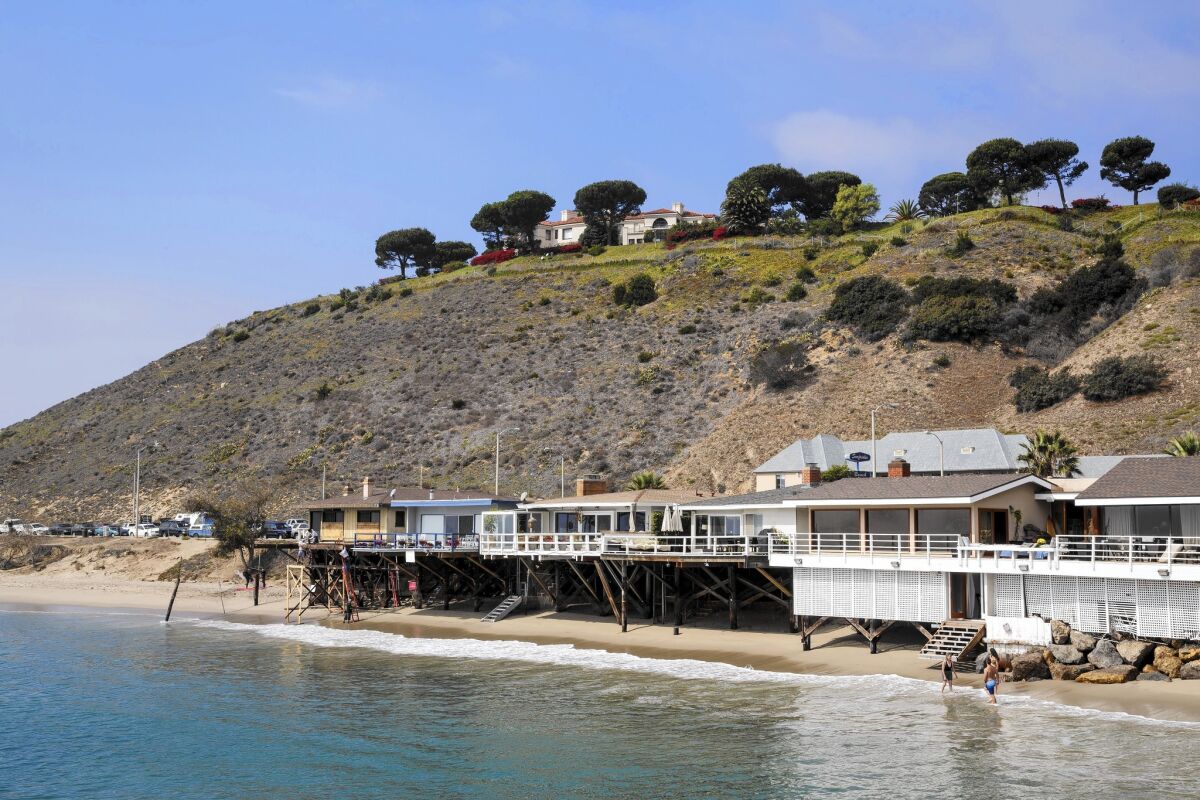 The west African nation of Equatorial Guinea ranks among the world's most impoverished places, but oil and gas deposits over the last two decades have led to extensive wealth, corruption and, in at least one case that became public Friday, the high life in Malibu.
In a settlement filed in U.S. district court in Los Angeles, Equatorial Guinea Second Vice President Teodoro Nguema Obiang agreed to give up a $30-million house with a view of the ocean, a collection of Michael Jackson memorabilia and other property, including a Ferrari, to settle corruption claims by federal prosecutors.
The settlement with Obiang, who is the son and heir apparent to the nation's president, is part of an expanding Justice Department effort — officials call it the "Kleptocracy Initiative" — to crack down on corrupt foreign officials who steal money and use it to live the high life in the U.S.
On the scale, Obiang rates as a winner. The Malibu house, in a gated community that also includes the home of Dick van Dyke, includes a 15,000-square-foot mansion, a three-hole golf course, a swimming pool, ponds and a tennis court.
In court papers, prosecutors said the money to buy the property came from looting the country.
"Through relentless embezzlement and extortion, Vice President Nguema Obiang shamelessly looted his government and shook down businesses in his country to support his lavish lifestyle, while many of his fellow citizens lived in extreme poverty," Assistant Atty. Gen. Leslie Caldwell said in a statement. "After raking in millions in bribes and kickbacks, Nguema Obiang embarked on a corruption-fueled spending spree in the United States. "
In addition to the house, Obiang agreed to sell his Ferrari and a collection of Michael Jackson statues worth $201,000.
Obiang won't be left penniless by any means. Before prosecutors could act, he was able to move about half his property out of the country, including a white crystal-covered glove Jackson wore on his "Bad" tour, worth $275,000, and an extensive collection of luxury cars, including Rolls Royces, a Bugatti and a Bentley. The government agreed to limit its claims to property still in the U.S., about half the value of what was originally sought.
Overall, the anti-corruption initiative, promoted by Atty. Gen. Eric H. Holder Jr. and involving dedicated teams from the FBI and Justice Department, has seized nearly $600 million in assets from officials of Nigeria, Taiwan, South Korea, Afghanistan, Brazil, Kazakhstan and Ukraine, Justice Department officials said Friday.
The largest seizure, $480 million, came in August against the estate of former Nigerian dictator Sani Abacha, who died 16 years ago.
Prosecutors also have launched a continuing effort to block members of Ukraine's former government, which was ousted in February, from transferring looted assets out of that country.
FBI agents and prosecutors were sent to Ukraine as soon as the government fell in a new attempt to block illicit transfers in "real time," Justice officials said.
"We are protecting our own financial system from becoming a haven for kleptocracies," Caldwell told reporters Friday. "It's really important that people who live in these countries have a chance to get out of poverty and advance themselves and that [government officials] not have impunity to steal and loot and just purchase things wherever they like. That's a bad thing all the way around."
Of the $30 million expected from the sale of the Malibu mansion, a third will go directly to the U.S. government and the rest to a charity to benefit the people of Equatorial Guinea. Obiang will pay the U.S. $1 million, representing the value of the rest of his Jackson collection no longer in the U.S.. That money will also go to charity.
---
The stories shaping California
Get up to speed with our Essential California newsletter, sent six days a week.
You may occasionally receive promotional content from the Los Angeles Times.