L.A. Community College District acted properly in selecting bond program manager, judge rules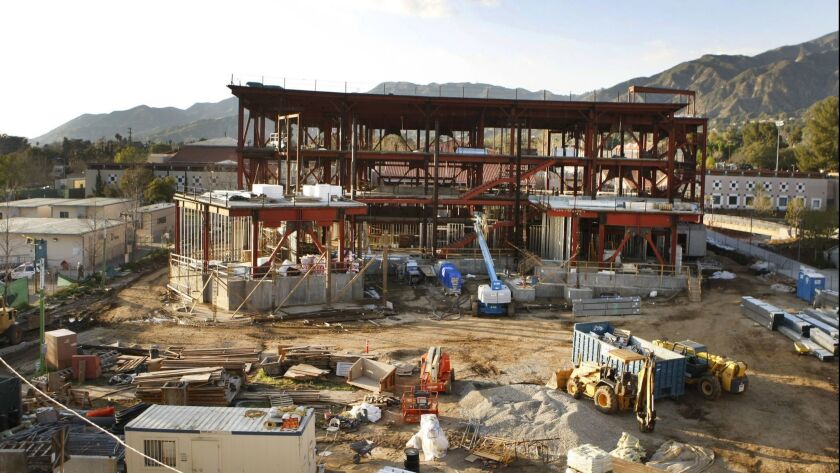 The Los Angeles Community College District acted properly in selecting a manager for its multibillion-dollar construction bond program, a judge has ruled, dismissing allegations of unfair treatment by the losing bidder.
Los Angeles County Superior Court Judge Mitchell L. Beckloff ruled last week that AECOM Technical Services Inc. failed to prove its claims that the college district abused its discretion and violated its own procurement procedures in awarding a five-year, $86-million contract to Jacobs Project Management Co. in 2017.
Since 2001, voters have authorized the district to raise $9 billion in four bond measures; about $4.5 billion remains, most of it from Measure CC approved in 2016. The district is using the funds to renovate aging buildings, construct new ones and modernize technology and infrastructure on all nine campuses.
AECOM argued that the district had failed to properly evaluate the bids and ultimately deprived taxpayers of the best value for their dollars. The company said its initial bid was $15 million lower than Jacobs' bid but that only Jacobs had a chance to revise its offer.
Beckloff ruled, however, that the district's request for proposals did not require it to negotiate with all parties and that AECOM had not objected to that language. He also noted that Jacobs earned the highest overall score and ruled that the state contract law cited by AECOM did not apply to the request for proposal at issue.
"The District did not act in an arbitrary or capricious fashion...[it] complied with the terms of the RFP," Beckloff wrote.
Twitter: @TeresaWatanabe
---
The stories shaping California
Get up to speed with our Essential California newsletter, sent six days a week.
You may occasionally receive promotional content from the Los Angeles Times.