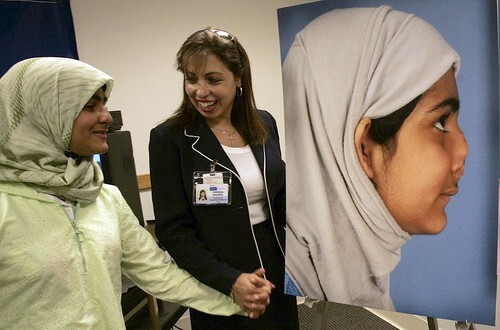 4 Images
Remarkable Recovery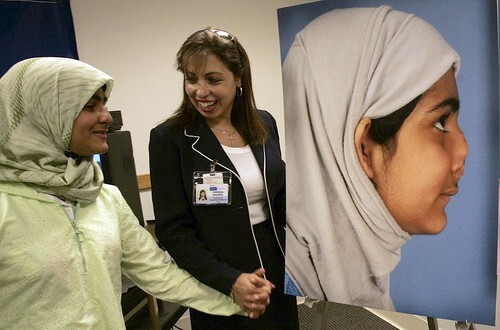 MAIMED:
Marwa, left, with Theresa Moussa, a UCLA staffer who has been her translator, companion and surrogate mother, looks at a photograph of herself before the surgeries.
(Anne Cusack / LAT)
BEFORE
: A photograph shows Marwa before she was injured in a U.S. airstrike on Baghdad in April 2003.
(Anne Cusack / LAT)
RECOVERING:
Marwa Naim, 12, attends a news conference with Theresa Moussa. Plastic surgeons at UCLA donated the four reconstructive surgeries performed over four months.
(Anne Cusack / LAT)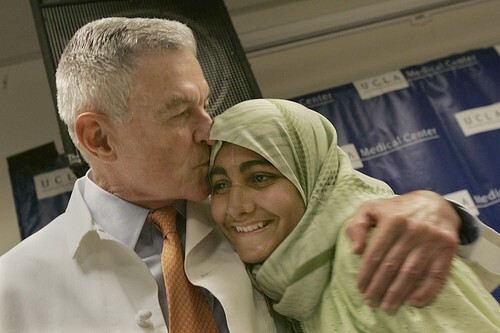 SURGEON:
Marwa Naim is embraced by Dr. Timothy Miller, chief of plastic surgery at UCLA Medical Center. While pleased with Marwa's physical recovery, Miller is particularly enthused about the psychological and emotional improvements he's seen in her.
(Anne Cusack / LAT)