L.A. Archdiocese settles final priest abuse case for $13 million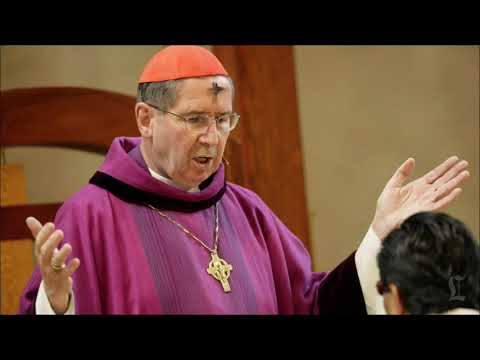 The Los Angeles Archdiocese reached a $13-million settlement on 17 clergy abuse lawsuits.
The Los Angeles Archdiocese has settled what officials said is the last of its pending priest molestation lawsuits, bringing to a close a decade of wrenching abuse litigation that cost the Catholic Church more than $740 million.
The church reached the $13-million agreement with 17 victims last week, on the eve of a trial scheduled to begin Feb. 14 over the alleged acts of Father Nicolas Aguilar-Rivera, a visiting cleric from Mexico who police believe molested more than two dozen boys over nine months in 1987.
Eleven men, who were ages 7 to 12 when they were allegedly abused by the priest, were scheduled to appear in court to testify that Cardinal Roger Mahony and his aides had enabled the priest to flee just days before police were notified.
FULL COVERAGE: The priest abuse scandal in Los Angeles
Attorneys for the men alleged in court papers that Mahony and his top aide, Msgr. Thomas Curry, had "actively thwarted" and "misled" Los Angeles Police Department investigators at the time.
The settlement includes about $1 million for each of the 11 alleged victims of Aguilar-Rivera, as well as lesser sums for six who say they were molested by other priests, said Anthony De Marco, the attorney for the victims.
"We think all of these cases are now behind us," said J. Michael Hennigan, the archdiocese attorney who has defended the church throughout the abuse litigation.
The flood of lawsuits began in 2002, when a national scandal led to hundreds of people coming forward to say they had been abused as children in decades past.
The massive payout to more than 500 victims — far larger than sums paid elsewhere — have been financially devastating for the L.A. church, which sold off real estate, took out a $175-million loan and tapped $115 million set aside for cemetery maintenance to pay the settlements. Last year, the church explored the possibility of a $200-million capital campaign to help repay the loan.
It wasn't only church coffers that took a hit from the long-running litigation: The diocese's standing in the community suffered as tens of thousands of internal church records became public, containing revelations that archdiocese leaders knew the intimate details of priests' abuses and nonetheless shielded molesters from law enforcement.
If the Aguilar-Rivera case had gone to trial as scheduled, it would have been the first of hundreds of abuse lawsuits to see an airing of allegations against the archdiocese in open court. Among the witnesses scheduled to take the stand were Mahony and Curry, who were both publicly criticized last year by Archbishop Jose Gomez for their handling of abuse claims.
Aguilar-Rivera was 46 in 1987 when he came asking to serve Los Angeles, saying he needed to be away from his home diocese of Tehuacan, Mexico, for family and health reasons. When two families came forward with allegations of the priest's abuses in early 1988, Curry met with the priest and informed him of the charges.
"I told him that it was likely the accusations would be reported to the police and that he was in a good deal of danger," he wrote in a memo at the time.
The priest, Curry wrote, said he would leave for Mexico. By the time police were notified by a school principal at one of the parishes two days later, Aguilar-Rivera had left the country.
Plaintiffs' attorneys alleged Mahony and other church leaders should have known that the priest was an abuser from warnings by a Mexican bishop, and that the archdiocese impeded the police investigation by refusing to give detectives a list of altar boys.
In a sworn deposition in February 2013, shortly after the church files were made public, Mahony said he had made every attempt to track down the priest and bring him to justice.
"You've indicated that there were mistakes made in the 1980s while you were archbishop. Was any part of your handling of the Father Nicolas Aguilar-Rivera case one of those mistakes?" De Marco, the plaintiff's attorney, asked.
"In my recollection, no," the cardinal responded.
His mistake, Mahony said in his testimony, was that he trusted that his priests could be cured of pedophilia.
"I believed the priests," he said. "I just took at face value their assertion that they were really seriously going to change."
Aguilar-Rivera was formally charged in 1988 but was never criminally prosecuted and remains at large.
De Marco said that while investigating the case in Mexico, he spoke to witnesses who said they saw the priest as recently as last year at a church and a convent near his hometown.
"He had, it looks like, the support of the church then and now," De Marco said.
The settlement reached last week also cover alleged abuses by former priests George Miller and Michael Nocita dating from the late 1970s and early 1980s; John Malburg, a former teacher at Daniel Murphy High School, from 1999 to 2006; and Rene Velmonte, who allegedly posed as a priest at a local church, in 1997.
Malburg pleaded guilty to criminal molestation charges in 2009 and received an eight-year sentence. The others could not be reached for comment Tuesday.
An archdiocese spokeswoman said Tuesday in a statement that the church had settled the cases "to provide support to the victims through the healing process."
Additional abuse suits may still be filed. De Marco said that although the statute of limitations expired long ago on most cases, California's insurance code may allow some abuse victims to still file lawsuits.
"I don't believe we've seen the end of it," he said.
Sign up for Essential California for news, features and recommendations from the L.A. Times and beyond in your inbox six days a week.
You may occasionally receive promotional content from the Los Angeles Times.