6 Images
Changes at the Cecil Hotel
Alvin Taylor has lived at the Cecil Hotel in downtown Los Angeles for 26 years. He and other longtime residents fear they will be forced out by higher rents as the building's new owners pursue plans to redevelop the Cecil into an upscale tourist destination.
(Myung J. Chun / Los Angeles Times)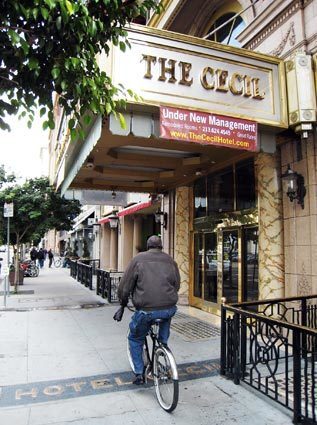 A bicyclist rides past the Main Street entrance of the Cecil Hotel, an 80-year-old building in downtown L.A. that for generations has housed those who were one step above homelessness. In the 1940s, it was one of the first public meeting places for Alcoholics Anonymous. Later, it was sometimes home to serial killers Jack Unterweger and Richard "Night Stalker" Ramirez.
(Myung J. Chun / Los Angeles Times)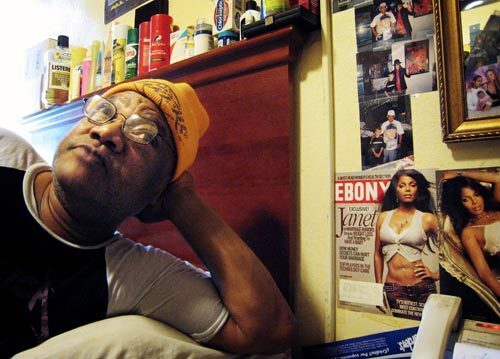 Skid row activists say longtime residents of the Cecil Hotel, such as Alvin Taylor, can't afford the higher rents that come with redevelopment. The Los Angeles Community Action Network has sued the owners of the Alexandria Hotel, also in downtown Los Angeles, over what it says are prejudiced and illegal housing practices. Earlier this month, one of the community group's supporting law firms sent a letter to the new owners of the Cecil, saying they must stop redevelopment plans or face similar legal action.
(Myung J. Chun / Los Angeles Times)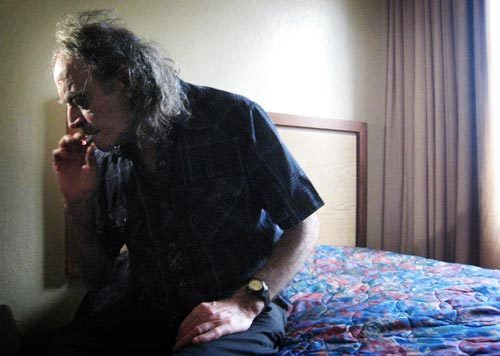 Saverio "Manny" Maniscalco, 77, arrived in downtown L.A.'s skid row area in the 1970s after working odd jobs around the country and falling into alcoholism. He says he's been sober for years — and feels that the stability of the Cecil Hotel, which he has called home for 14 years, has helped keep him on the straight and narrow.
(Myung J. Chun / Los Angeles Times)
The website booking.com gives the Cecil Hotel two stars and says, "If you want to stay at a fun, colorful hotel in an up-and-coming trendy loft area, with cool restaurants and hip shops, you can stay in one of Cecil Hotel's 600 rooms, and save big bucks." Rooms usually cost $50 to $60 a night, depending on whether guests want their own bathrooms. Larger suites can cost about $100 a night.
(Myung J. Chun / Los Angeles Times)
The Cecil Hotel's new owner, Fred Cordova, said that before he purchased the building, it was a haven for drug dealers, who would move in for a month and rent rooms for their clients to smoke and shoot up in. "Paramedics were always showing up," he said. "It was just ridiculous."
(Myung J. Chun / Los Angeles Times)