Exide ordered to clean up homes tainted by battery plant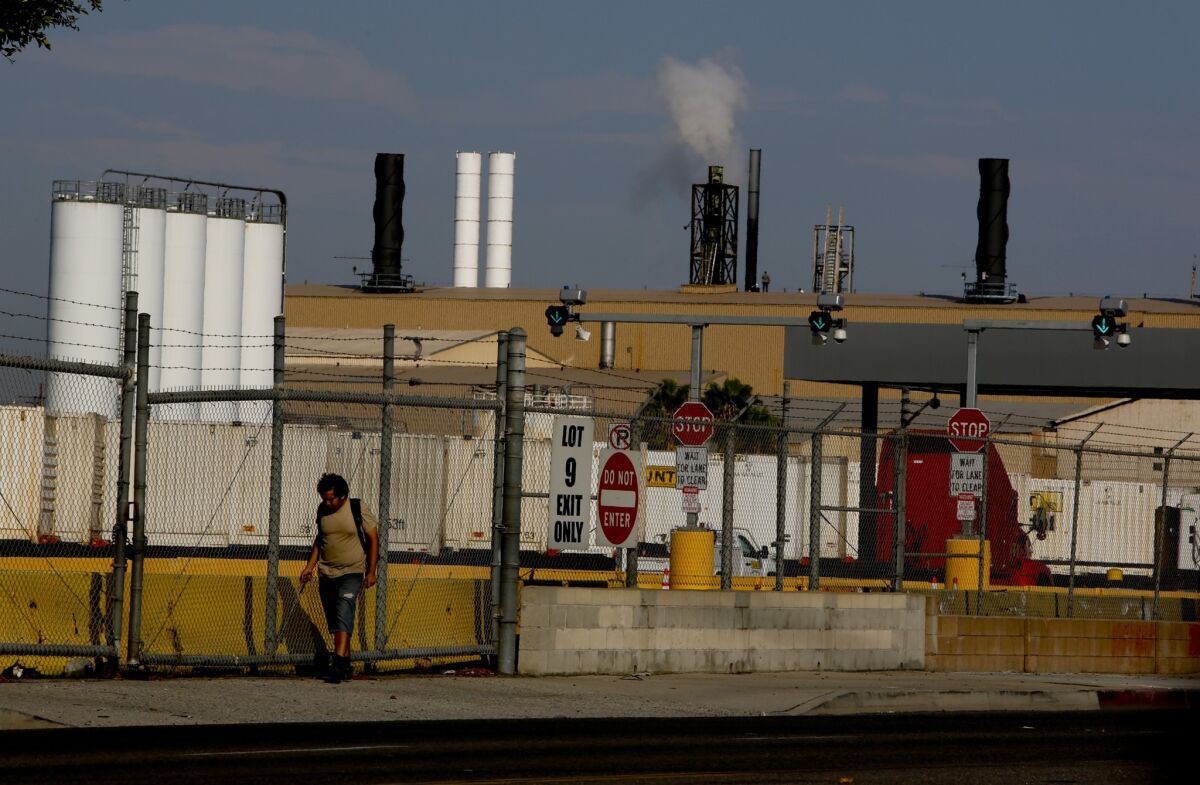 The state Thursday ordered Exide Technologies to pay for the cleanup of homes and yards contaminated by the company's battery recycling operation in Vernon.
The order, issued by the Department of Toxic Substances Control, also fines Exide $526,000 for improperly managing hazardous waste.
The plant was idled in March amid growing concerns about its lead and arsenic emissions, which state regulators have said posed a health risk to more than 100,000 residents. Elevated lead levels were found in the soil of numerous residential yards in nearby Boyle Heights and Maywood.
Under the directive, Exide must set up a $9-million trust fund to remove the contaminated soil and rid home interiors of lead-tainted dust. Incomplete test results from 104 homes sampled for lead pollution have determined that 62 require some level of cleanup.
"This is an important enforcement order for the community and for the department," said Miriam Ingenito, acting director of the toxic substances agency.
Exide needs to obtain a full hazardous waste facility permit from the department by the end of next year to avoid being shut down. The plant also has to meet strict new arsenic emissions standards adopted by local air quality officials in January.
Exide Vice President Thomas Strang said the company will comply with Thursday's order.
"We realize this is a first step of many," he said. "We're comfortable we're going to do what we need to do to get the place permitted so we can run it properly."
---
Life is stressful. Our weekly mental wellness newsletter can help.
You may occasionally receive promotional content from the Los Angeles Times.