Lawmakers target prescription drug ads on Craigslist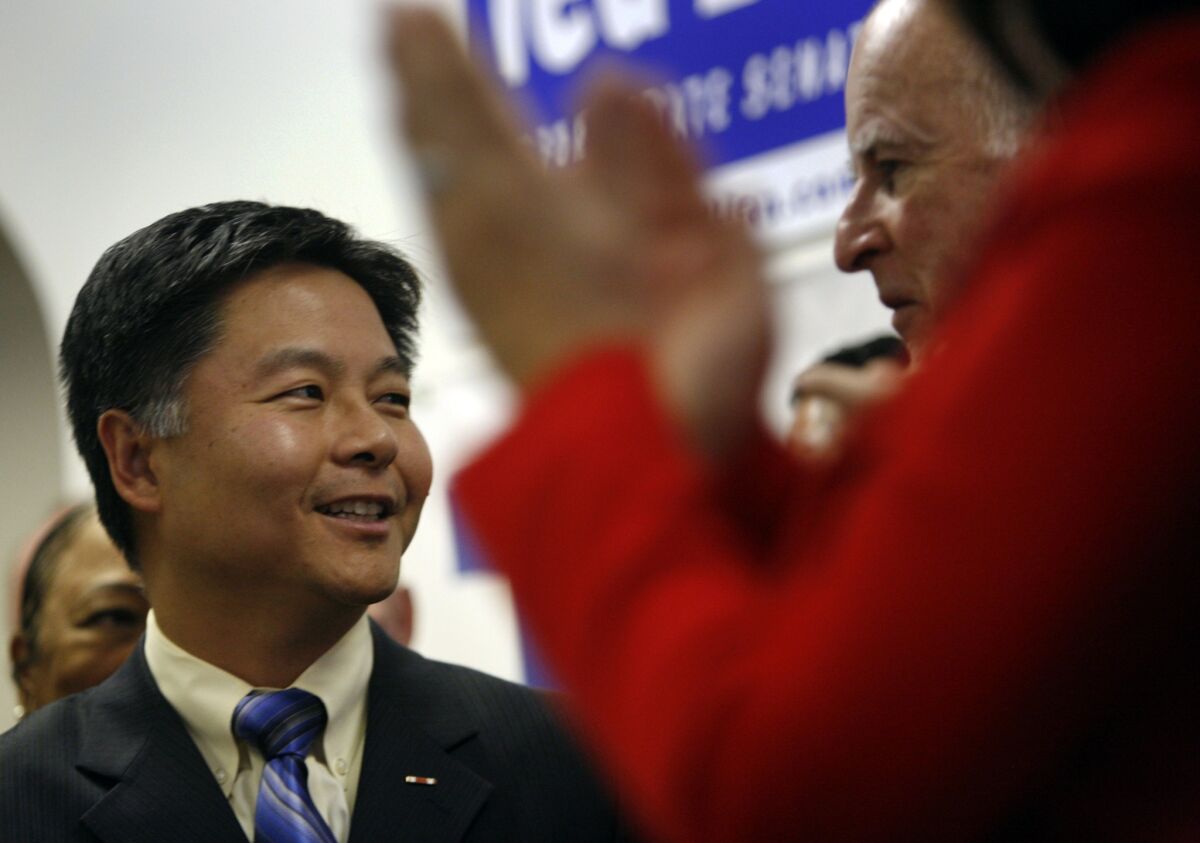 The ad on Craigslist was blunt. It offered drugs for money, just like a street corner dealer.
The seller was hawking Norco, a popular painkiller, for $6.
"Had a left over bottle from a car accident," the anonymous seller posted.
"I'm not the police," the seller wrote. "You shouldn't be either."
If two lawmakers have their way, Craigslist — the popular online marketplace — will get rid of such ads. If the website fails to so, they warned, it may be getting a lot more attention from the police.
Since Aug. 30, state Sen. Ted Lieu (D-Torrance) and Nevada Sen. Tick Segerblom have sent Craigslist Chief Executive Jim Buckmaster a series of letters demanding that the website "stop encouraging or participating in the illegal dealings of narcotics."
"These advertisements make it alarmingly easy for people to acquire these drugs illegally," Lieu said in his last letter to Buckmaster.
Lieu urged immediate action on what he called a "life-or-death matter." But he said he has heard nothing from Buckmaster.
Buckmaster did not respond to requests from The Times for comment Thursday. Craigslist founder Craig Newmark, reached by telephone, declined to discuss the lawmakers' demands. But he pointed out that the company has a policy against ads for illegal activity.
Craigslist's terms-of-use page does not specifically address prescription drug ads. But it says ads for the "distribution, provision or receipt of illegal goods or services" are prohibited. Craigslist also notes that it has the "right, but not the obligation, to regulate content" on the website.
Drug laws forbid anyone other than registered doctors and patients with valid prescriptions from possessing narcotic painkillers and other controlled drugs.
The U.S Drug Enforcement Administration "is aware that addicts and criminals use Craigslist and other Internet sites to sell prescription drugs," said spokeswoman Sarah Pullen.
Pullen said DEA officials were concerned about such activity, but policy prevented her from saying what, if anything, the agency was doing about it.
Craigslist has been under fire for several years over prostitution ads, and the website's efforts to curtail them have met with mixed results.
Lieu has become a leading proponent for changes in laws governing prescription drug use. He is a co-author of a bill awaiting Gov. Jerry Brown's signature that would require coroners to report prescription drug overdose deaths to the Medical Board of California.
The Craigslist ads were brought to Lieu's attention by a constituent who is making a documentary about prescription drug abuse. Filmmaker Chris Bell said he was addicted to painkillers for a couple of years after hip replacement surgery. He turned to Craigslist after his doctor cut him off.
"It went from Vicodin to Percocet, then fentanyl patches" — a painkiller 100 times stronger than morphine, Bell said. "You get into the black market and you go with whatever people have."
Lieu said he expects Craigslist to pull the drug ads. But if the website doesn't take action, Lieu said he would ask law enforcement officials to intervene.
Staff writer Jessica Guynn contributed to this report.
---
The stories shaping California
Get up to speed with our Essential California newsletter, sent six days a week.
You may occasionally receive promotional content from the Los Angeles Times.