L.A. County prosecutors won't charge director James Toback with sexual battery, citing statute of limitations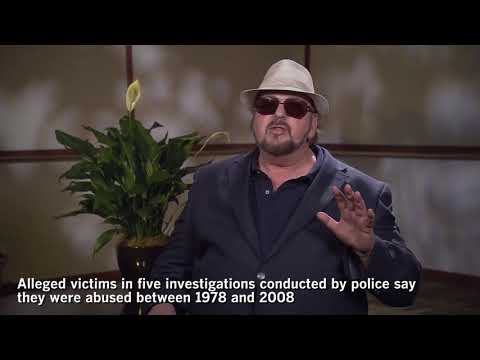 Allegations are beyond the statute of limitations, the Los Angeles County district attorney's office said Monday.
Writer-director James Toback, who has been accused of sexual misconduct by scores of women over his decades in Hollywood, will not face criminal charges in five investigations into his conduct because the allegations are beyond the statute of limitations, the Los Angeles County district attorney's office said Monday.
The alleged victims in the five investigations conducted by the Los Angeles and Beverly Hills police departments say they were abused from 1978 to 2008. The papers declining to file charges were signed Thursday by Deputy Dist. Atty. Liliana Gonzalez, who found the allegations were all too old to prosecute and, in one case, the alleged victim failed to appear for an interview.
The decision comes six months after The Times published several stories in which women made allegations against Toback.
It means that L.A. prosecutors currently have no cases outstanding against Toback. But they continue to mull whether to bring charges against former movie mogul Harvey Weinstein.
A veteran sex crimes deputy district attorney recently interviewed an actress who alleges Weinstein raped her at Mr. C Beverly Hills hotel in February 2013. The LAPD completed its investigation and sent it to prosecutors. New York prosecutors are also considering charges against Weinstein.
The Toback allegations came in the wake of a New York Times article initially exposing sexual misconduct by Weinstein.
The most recent allegation reviewed by L.A. County prosecutors involved a woman who had dinner with Toback in the fall of 2008 and then agreed to accompany him to a private screening.
When she arrived at the home, she found Toback alone, according to the prosecutor. "The suspect instructed the victim to masturbate in his presence. Victim reports she complied out of fear," the prosecutor wrote.
During that time, Toback sat in a chair by the door and then made her sit in the chair while he rubbed his groin on her bare leg until he ejaculated, according to the prosecutor's review of the Beverly Hills police investigation. Gonzalez declined the case, citing a one-year statute of limitation for sexual battery.
The victims were identified only as Jane Does 1 through 5.
In October, a Los Angeles Times investigation detailed a four-decade pattern of behavior in which Toback approached women in New York and Los Angeles and boasted of his movie credits and relationships with stars such as Robert Downey Jr. Under the pretext of meeting with the women for interviews or auditions, he then asked explicit questions about the women's sexual histories, often proposing that they remove their clothes, the women said.
The encounters often ended, according to many of the women interviewed, with Toback performing a sexual act in front of them, ejaculating into his pants or onto their bodies.
Toback, 73, denied the allegations to The Times, saying he had never met the women or, if he did, it "was for five minutes and he has no recollection." He also repeatedly said that for the last 22 years it had been "biologically impossible" for him to engage in the behavior described by his accusers.
In the days since the article was published, nearly 400 women have contacted The Times to complain of their experiences with Toback.
Among the actresses who have spoken publicly about Toback are Julianne Moore, Selma Blair and Rachel McAdams. Blair alleged he threatened her life if she ever revealed their encounter.
In researching the five local cases, prosecutors found a pattern of similar behavior.
In the 1978 allegation, a woman told Los Angeles police detectives that Toback pushed her against a wall after dinner and asked her for sex. She refused, but on the drive home, she alleged Toback exposed himself to her.
Two years later, another woman alleged Toback tried to persuade her to have sex with him while on a date. During that encounter, he repeatedly touched her chest and buttocks and attempted to kiss her, prosecutors said.
In 1993, Toback allegedly lured a woman to visit Los Angeles to discuss film roles. On the actress' first trip, he allegedly solicited her for sex and she declined. But when she returned for a second visit — meeting at a Beverly Hills hotel — Toback knelt in front of her as she sat in a chair and repeatedly rubbed his groin against her leg until he ejaculated.
"Victim reports that he did this four times over several hours," the prosecutor noted. Toback also allegedly used her "sock foot" to rub his groin until he ejaculated, according to the report.
In February 2008, another woman alleged Toback rubbed his groin against her leg until he ejaculated, according to the prosecutor. The woman made a police report last fall to Beverly Hills police, but failed to appear for a scheduled interview and respond to follow-up inquiries, according to the prosecutor.
The prosecutor wrote that, based on what is known, the sexual battery was beyond the statute of limitations, but the case could be subject to further review if the victim comes forward again.
It remains unclear when prosecutors will decide whether to charge Weinstein.
The case involves an Italian model-actress who alleges Weinstein raped her in a Beverly Hills hotel room five years ago. According to law enforcement sources, detectives believe the case is promising because the woman told her story to three people, including her priest, relatively soon after the alleged attack. LAPD detectives also have obtained bills showing she was at the hotel at the time, said the sources, who spoke on condition of anonymity because they were not authorized to discuss it publicly.
Though the case is far from overwhelming — the sources said detectives have found little physical evidence of an attack and have been unable to secure proof that Weinstein was at the hotel when the woman says the rape occurred — prosecutors will have one additional weapon at their disposal: a California law that allows them to introduce allegations by other women, even those that do not result in criminal charges.
Twitter: @lacrimes
---
UPDATES:
5 p.m.: This article was updated with information about the Weinstein case.
This article was originally published at 2:40 p.m.
Sign up for Essential California for news, features and recommendations from the L.A. Times and beyond in your inbox six days a week.
You may occasionally receive promotional content from the Los Angeles Times.