L.A. County D.A. declines to charge Kevin Spacey, Steven Seagal and Anthony Anderson amid allegations of sexual abuse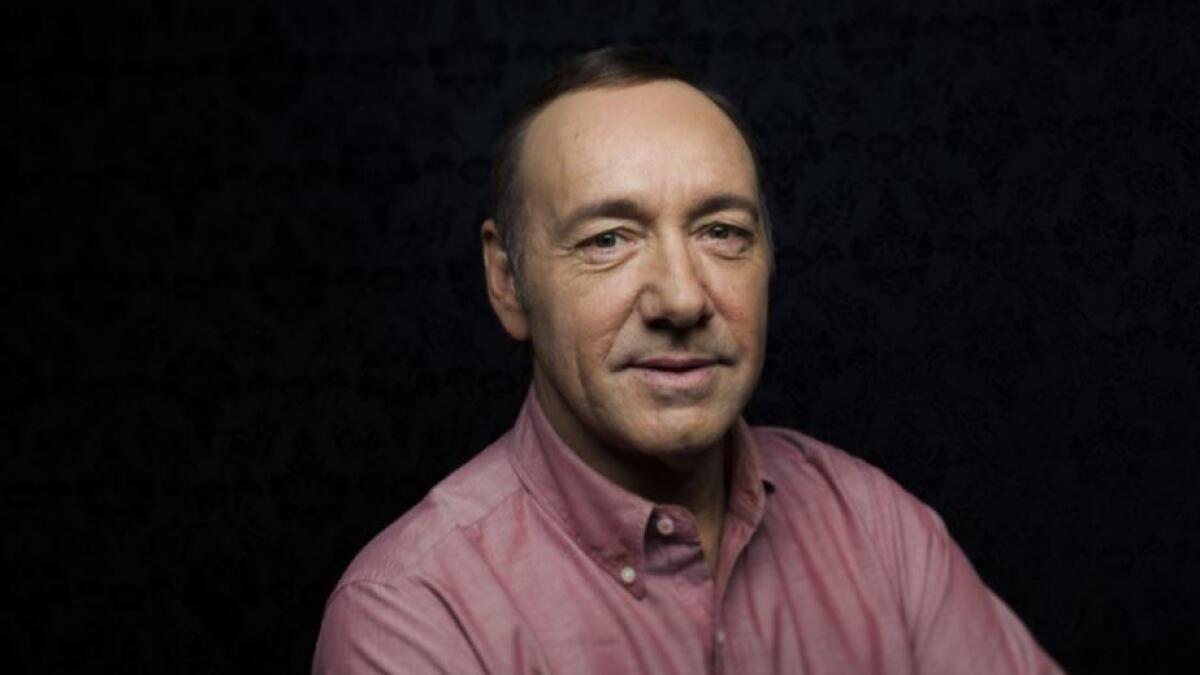 The Los Angeles County district attorney's office has declined to file charges against three actors accused of sexual abuse in the wake of the #MeToo movement.
Kevin Spacey and Steven Seagal won't face criminal charges following allegations from the 1990s because the alleged incidents are beyond the statute of limitations, and prosecutors rejected filing a charge against "black-ish" actor Anthony Anderson, citing insufficient evidence.
The D.A.'s entertainment task force on Tuesday said charges would not be filed against the three men, who are among dozens in Hollywood under investigation by police in Los Angeles County following sexual abuse accusations.
Prosecutors declined to charge Spacey in an October 1992 case, saying the date was beyond the period in which a charge could be filed. That allegation, made by a man, involved an incident in West Hollywood.
Spacey's representatives did not respond to repeated requests for comment.
Beverly Hills police last year investigated Seagal after a woman reported he had raped her on Jan. 1, 1993. Prosecutors, however, declined the case, noting the woman was 18 at the time and the statute of limitations for rape charges was six years at the time.
"Therefore analysis of the strengths and weaknesses is not warranted," a prosecutor said in rejecting a filing that was not in the formal paperwork.
Seagal — a Russian citizen who was named in August as the Kremlin's newest special envoy to the United States — has faced more than half a dozen allegations of sexual assault, including rape, over several decades. The allegations, which he has repeatedly denied, have been leveled by actresses, film workers and reporters.
Representatives for Seagal could not be reached for comment.
Prosecutors also declined to charge Anderson, best-known as the father in TV's "black-ish," after a woman reported to police that she had been raped and sexually abused earlier this year by the actor. The accuser refused to cooperate with LAPD investigators, and prosecutors said that lack of information is the reason no charges will be filed.
Anderson "unequivocally disputes the claim" against him, and authorities have not contacted him about it, a representative for the actor said in a statement.
The D.A.'s task force was formed after dozens of Hollywood directors, producers and actors were accused of sexual misconduct in the wake of the Harvey Weinstein sexual abuse scandal. The district attorney's office has yet to charge any of the accused.
Two years ago, California legislators enacted a law eliminating the previous 10-year-old statute of limitations for rape — the most serious of sex crimes — but that does not include offenses before 2016.
Spacey, 58, is the former artistic director of the Old Vic theater in London and is the subject of multiple police investigations in Massachusetts and England. A sexual battery allegation from 2016 in Malibu is still under review by the district attorney.
The Old Vic theater said it has received 20 allegations of inappropriate behavior against Spacey. At least six accusations of sex crimes are being investigated by London's Metropolitan Police.
The actor also is facing criminal investigation in the United States after an 18-year-old reported to authorities in November that the actor grabbed his genitals in a Nantucket, Mass., bar in 2016.
The two-time Oscar winner has been accused of sexual misconduct by at least 15 men, with alleged incidents spanning his decades in film and on the stage. In October, actor Anthony Rapp said that in 1986, when Rapp was 14, Spacey made sexual advances toward him in a hotel room. Since then, several men have come forward to report incidents involving the actor.
After Rapp made his allegation, Spacey issued a statement saying he did not remember the encounter but apologized for "deeply inappropriate drunken behavior."
As the number of accusations escalated, Netflix cut Spacey from his lead role in the award-winning series "House of Cards." Ridley Scott also removed Spacey from his role in "All the Money in the World" and re-shot parts of the film with Christopher Plummer as a replacement.
Twitter: @lacrimes
Sign up for Essential California for news, features and recommendations from the L.A. Times and beyond in your inbox six days a week.
You may occasionally receive promotional content from the Los Angeles Times.