Funeral procession for firefighter killed in Thomas blaze passing through fire-affected counties
A multi-county funeral procession was held Sunday for Cal Fire engineer Cory Iverson, a San Diego area resident who was killed in the Thomas fire.
The procession began at 10 a.m. and traveled south on the 101 Freeway through Ventura, Los Angeles and Orange counties. It continued on Interstate 15 in San Diego County before arriving at El Camino Memorial Park about 2:15 p.m.
People stood on freeway overpasses along the route saluting, waving American flags and snapping pictures as the procession passed.
Iverson, 32, died Thursday while fighting the fire, which is now burning in Santa Barbara and Ventura counties and continuing to threaten homes and prompt evacuations. The 270,000-acre Thomas fire is now the third largest fire in California history. As of Sunday, it was 45% contained.
Iverson was with a five-engine strike team from San Diego and engaged in a "very active part of the fire" just outside of Fillmore in Ventura County when he was fatally injured, according to the California Department of Forestry and Fire Protection. He was outside his truck at the time.
Iverson had been with Cal Fire since 2009 and worked at a station in Dulzura.
All 17 of the firefighters on Iverson's strike team were pulled off the fire lines. They had been at the Thomas fire since Dec. 5.
Cal Fire San Diego Chief Tony Mecham said at a media briefing last week that "this incident has shaken our organization to the core." He said he learned of Iverson's death Thursday morning when he took "the call that no fire chief ever wants to receive."
"It just stunningly took my breath away," Mecham said.
He said he spent the day with Iverson's family, who he said "just spoke about 'Why Cory? He's just such a great guy.'"
Iverson's uncle is a retired firefighter with Cal Fire and had worked with current Cal Fire San Diego spokesman Jon Heggie at the fire station in Rainbow. It was during that turn that Heggie met Iverson, who was in his late teens at the time and already eager to become a firefighter.
Heggie said he watched Iverson work his way up to becoming a firefighter, and that "you could see the passion that he had at an early age about the fire service."
"My heart shattered when I learned what happened to him," Heggie said. "I can only imagine the pain his wife and his family are going through, and all of us in the fire service are feeling it for them."
California Gov. Jerry Brown issued a statement on Iverson's death last week, saying "his bravery and years of committed service to the people of California will never be forgotten."
The governor ordered all Capitol flags to be flown at half-staff.
Iverson leaves behind a pregnant wife and 2-year-old daughter.
Donations continue to pour in to help the family. A GoFundMe account, "For Ashley Iverson and her girls," was at nearly $300,000 by Saturday afternoon. Donations can also be made through the Benevolent Fund benefiting Iverson and his family.
A memorial for Iverson is planned for 10 a.m. Dec. 23 at the Rock Church, 2277 Rosecrans St. in Point Loma.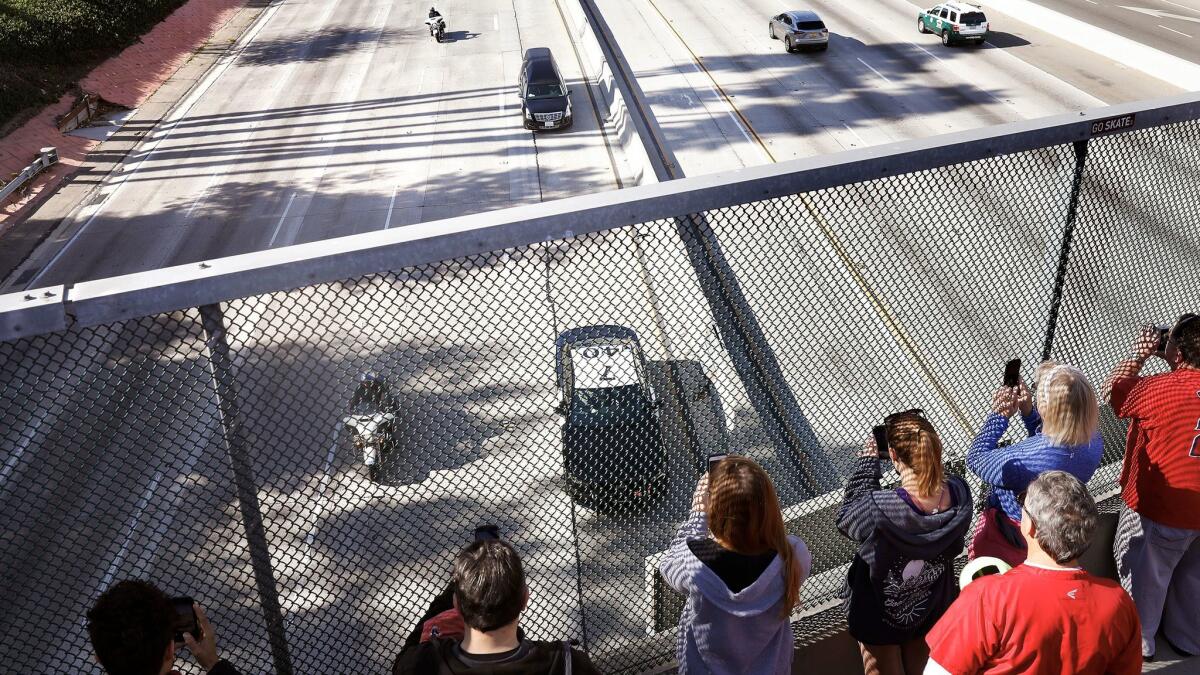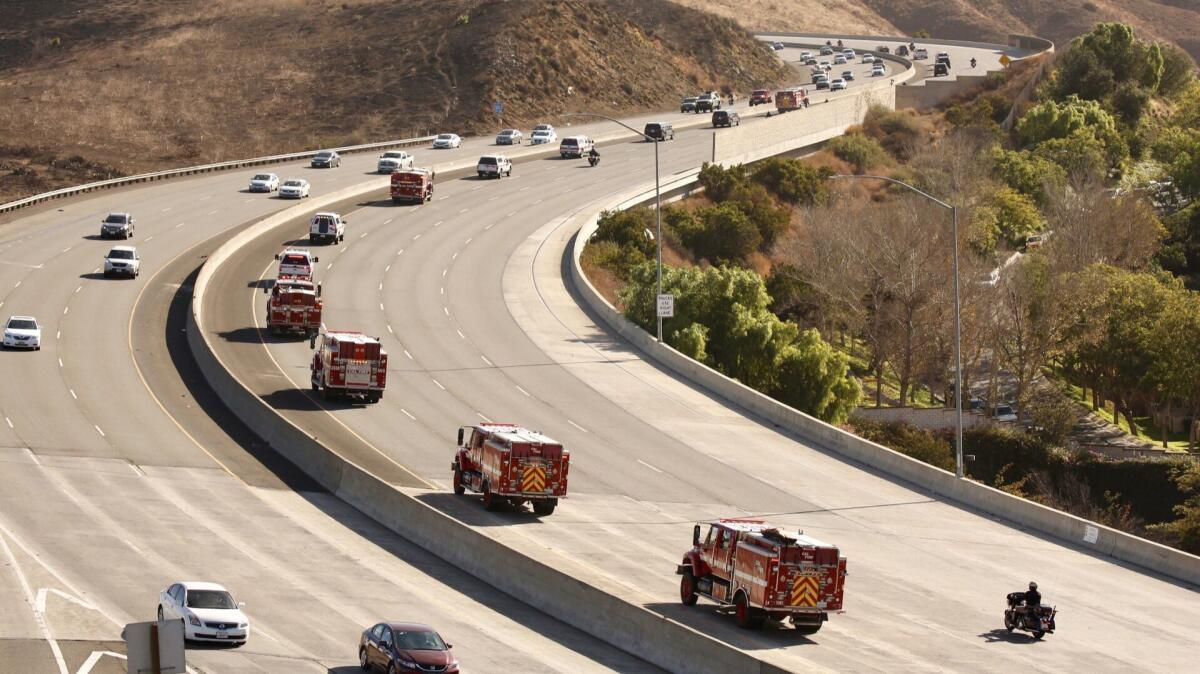 Davis and Hernandez write for the San Diego Union-Tribune.
Sign up for Essential California for news, features and recommendations from the L.A. Times and beyond in your inbox six days a week.
You may occasionally receive promotional content from the Los Angeles Times.