Have an overdue book or unpaid fines? L.A. Public Library to offer 2-week amnesty program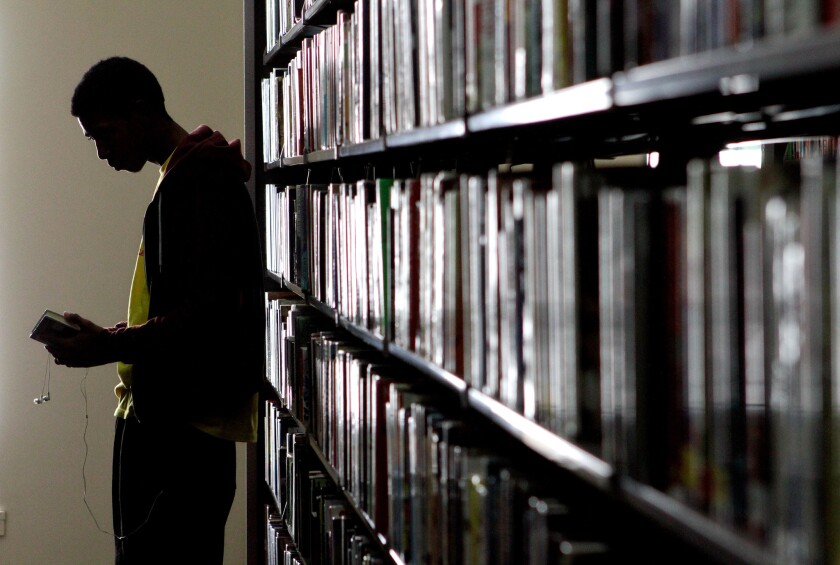 Patrons of the Los Angeles Public Library who've racked up fines for overdue books will soon get a reprieve.
Starting Feb. 1, the city's library system will offer a two-week amnesty period.
Overdue, undamaged materials -- including books, DVDs, and tapes -- can be returned to the downtown Central Library or 72 branch libraries. All fines will be forgiven, and patrons will again be allowed to use their library cards.
"We're encouraging everyone -- children, students and adults -- to return their overdue materials so they can get back to discovering all that the library has to offer, and so others can enjoy these books," City Librarian John F. Szabo said in a statement.
Outstanding fines will also be pardoned, including overdue fees for previously returned items.
Those with a lost or missing item can also replace it -- with a librarian's approval -- and the usual fees for replacement will be waived, the library said.
There are some caveats: damaged or unusable items are not eligible for the amnesty program.
And if you already paid for fines previously levied by the library? Sorry, no refunds.
For breaking news in California, follow @MattHjourno.
---
Get breaking news, investigations, analysis and more signature journalism from the Los Angeles Times in your inbox.
You may occasionally receive promotional content from the Los Angeles Times.