Renewed outrage after O.C. double murder trial is delayed again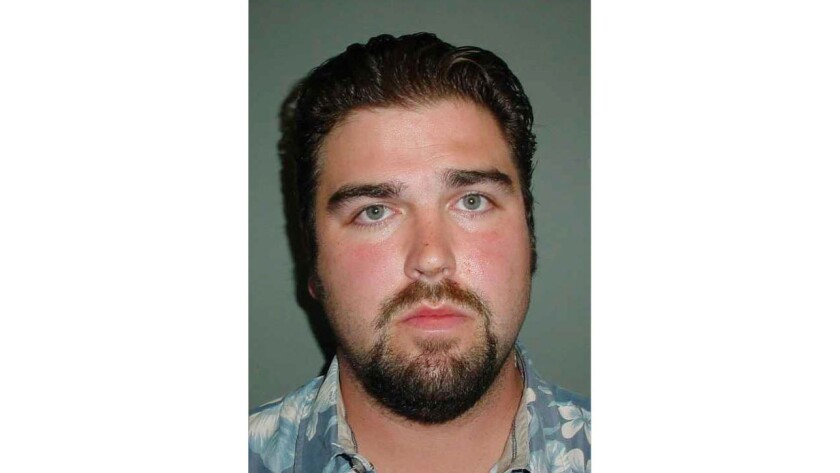 A Costa Mesa double-murder case has been further delayed after the judge said Friday that he would not remove himself from the trial of Daniel Patrick Wozniak, who is accused of killing two Orange Coast College students in 2010.
Superior Court Judge John Conley asked Wozniak's public defender, Scott Sanders, and prosecutor Matt Murphy if they could agree on a local judge to consider whether Conley is biased.
Sanders declined to suggest any names, saying, "I think it's unlikely we're going to agree."
Without an agreement, a judge from outside the county will have to take up the issue, a situation that Murphy, a veteran prosecutor, said he had never encountered before Friday.
The delays outraged the victims' family.
With the case still in the pretrial phase, Sanders filed a motion this month requesting that Conley step down from the case because Sanders hopes to call Conley as a witness during hearings on the lawyer's allegations of misconduct by Orange County law enforcement.
In voluminous filings, Sanders has accused the district attorney's office and Sheriff's Department of concealing evidence helpful to death-penalty defendants and illegally trying to elicit confessions using jailhouse informants.
Sanders intends to file a motion seeking hearings to bar the death penalty in Wozniak's case, based on the claims of misconduct.
According to Sanders, Conley's testimony could be pertinent because he used at least four informants when he was a homicide prosecutor in the district attorney's office. Conley worked in that office from 1972 to 2001.
Sanders has said he intends to seek recusal of all Orange County judges from the Wozniak case.
Conley said a judge from Los Angeles County is likely to rule on whether it's appropriate for him to stay on.
"It's usually a matter of months before there's a decision," Conley said, a notion that drew sounds of disgust from the victims' families sitting in court.
According to grand jury testimony from a police detective, Wozniak, a Fullerton stage actor, admitted to police that he shot 26-year-old Army veteran Sam Herr and dismembered his body in an attempt to hide it.
Wozniak also is accused of killing Herr's friend Juri "Julie" Kibuishi, 23, and, in an effort to throw police off his trail, staging the crime scene to make it seem as if Herr had sexually assaulted her.
The parents of Herr and Kibuishi have repeatedly voiced their frustration over delays in the case, which is almost 5 years old.
Herr's father, Steve, called the latest development "absurd."
Conley has presided over the case for less than a month. In January, Superior Court Judge James Stotler recused himself, citing concerns that he had become biased against Sanders.
"How can this be stopped?" Steve Herr asked Friday.
---
For reporting and exclusive analysis from bureau chief John Myers, get our California Politics newsletter.
You may occasionally receive promotional content from the Los Angeles Times.