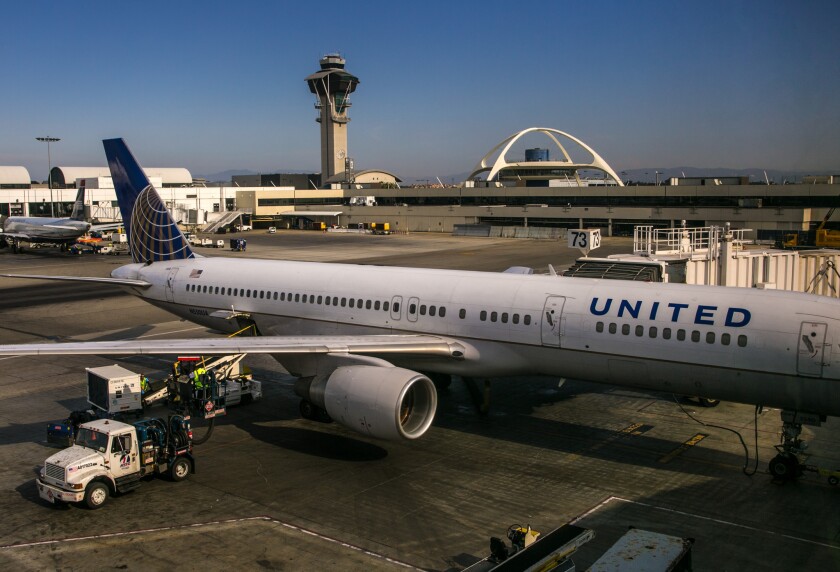 The Los Angeles city controller's office has corrected a recent audit that found millions of dollars in competitive contracts awarded by the city's airport department received only one or two bids.
The office did not change its finding that 30% of the solicitations received one bidder and 28% had only two, despite a city policy requiring three bidders per competitive contract.
But the total value of the contracts examined was $104 million for good and services last year, not $593 million as originally stated in the report released to the public March 7. Construction and professional service contracts, they added, were mistakenly included in the amount.
The controller's office blamed the error on Los Angeles World Airports, which provided the $593-million figure that was relied on by the audit team. Using that number, the value of the contracts in question were $356 million.
"The mistake is theirs," said Lowell Goodman, a spokesman for Controller Ron Galperin, noting that the audit had called on the airport department to develop a better understanding of its data.
Los Angeles World Airports operates Los Angeles International Airport, LA/Ontario International Airport and Van Nuys Airport.
Researchers concluded that it was hard to determine whether the airport department was getting the best deals from its contractors and vendors in what was designed to be a competitive process.
Using the $104-million figure reduced the value of the contracts in question to $33.9 million.
Though the problem is not as large as reported, airport officials said they are committed to improving the procurement process and encouraging more local businesses to bid on airport contracts to increase competition.
Follow @LADeadline16 for transportation and aviation news
---