Family of mentally ill Anaheim man say police choked and beat him during fatal 2018 arrest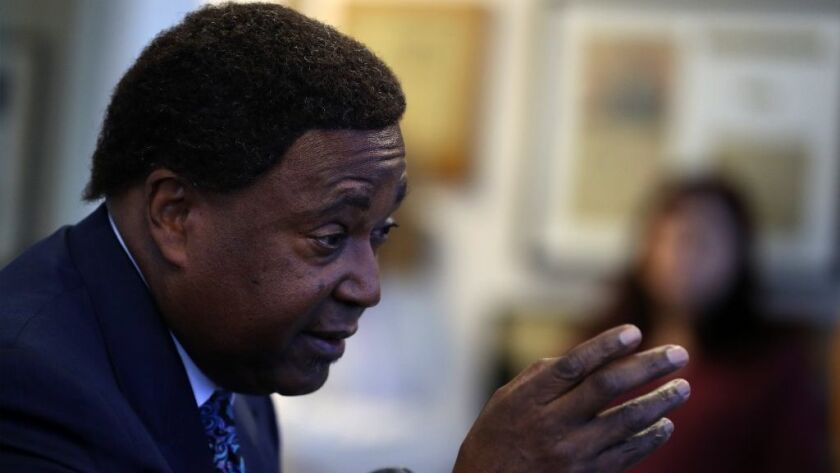 The family of a mentally ill Anaheim man who died in police custody last year has accused the arresting officers of choking him and failing to render medical aid after the violent clash, according to a federal lawsuit.
Justin Perkins, 38, was beaten with batons and choked by two Anaheim officers at an apartment complex around 8:30 a.m. on Oct. 27, the lawsuit alleges. Perkins collapsed after the altercation, and the suit accuses the officers — identified as Shao Wang and Kenny Lee — of failing to get him medical aid for nearly 45 minutes.
The suit contends Perkins' "body and organs were severely damaged due to lack of oxygen," leading to his death on Oct. 31.
In a statement released last year, Anaheim police said the officers were responding to reports of an assault on an employee at the apartment complex. Famed Bay Area civil rights attorney John Burris, who is representing the family, said Perkins was diagnosed with bipolar disorder and schizophrenia when he was 18 and was "very child-like in his mannerisms."
Perkins, who lived with his uncle at the apartment complex, may have gotten into a disagreement with an employee at the building and struck him, according to Burris. Still, Burris said, the responding officers' failure to recognize Perkins' condition escalated the conflict.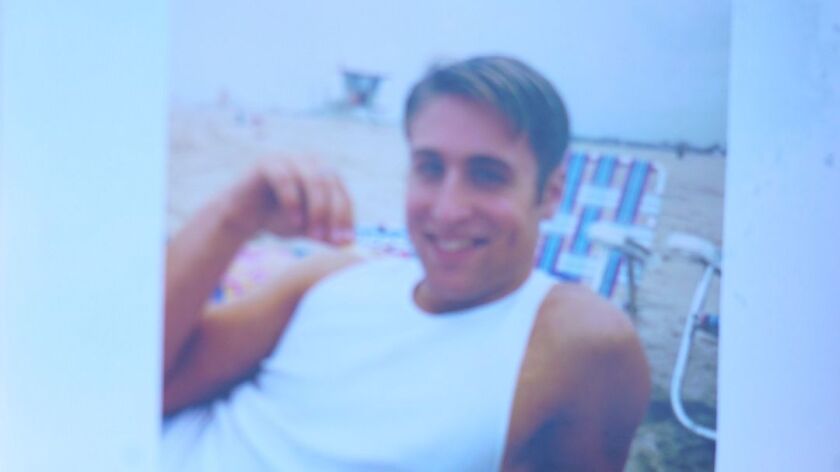 "During their attempted arrest, the defendant officers repeatedly struck Perkins about his head, face, and body with closed fists," the suit read. "Justin's uncle, Mike Perkins, stood within feet of the struggle and shouted to the defendant officers, 'He's not trying to hurt you! He's just scared; he has a mental disorder!' "
Burris held a press conference in Anaheim to announce the lawsuit Monday morning, before he and Perkins' mother led several dozen people on a march toward the police department's headquarters.
Authorities have said Wang and Lee were seriously injured by Perkins, who suffered a heart attack within minutes of the clash. Sgt. Daron Wyatt, an Anaheim police spokesman, declined to elaborate on the injuries the officers suffered, citing confidentiality laws governing the release of medical records. Burris said he believes Perkins bit one of the officers, but could not provide any other information about their injuries.
Officers at the scene "performed CPR until paramedics arrived and transported the suspect to a local hospital," the department said last year.
"Our thoughts go out to any family that has lost a loved one. Our officers responded to a call for help for someone being assaulted and acted in their duty as peace officers," Mike Lyster, a city spokesman, said in a statement Monday. "They sustained serious injuries and have yet to be cleared to return to work. Beyond that, we want to respect all involved by letting reviews of the incident and any legal process play out."
The incident was captured by the officers' body cameras, according to Wyatt, who said the video would not be made public until the Orange County district attorney's office completed its review of the case.
Burris has called on city officials to make the video public sooner and said Perkins' death was indicative of a larger issue in law enforcement, as officers often struggle to calm interactions with the mentally ill.
"They could have and should have realized who they were dealing with at the very beginning," he said. "You don't create the confrontation."
Follow @JamesQueallyLAT for crime and police news in California.
---
The stories shaping California
Get up to speed with our Essential California newsletter, sent six days a week.
You may occasionally receive promotional content from the Los Angeles Times.