FBI agrees to help Arkansas prosecutors open iPhone after hack of San Bernardino device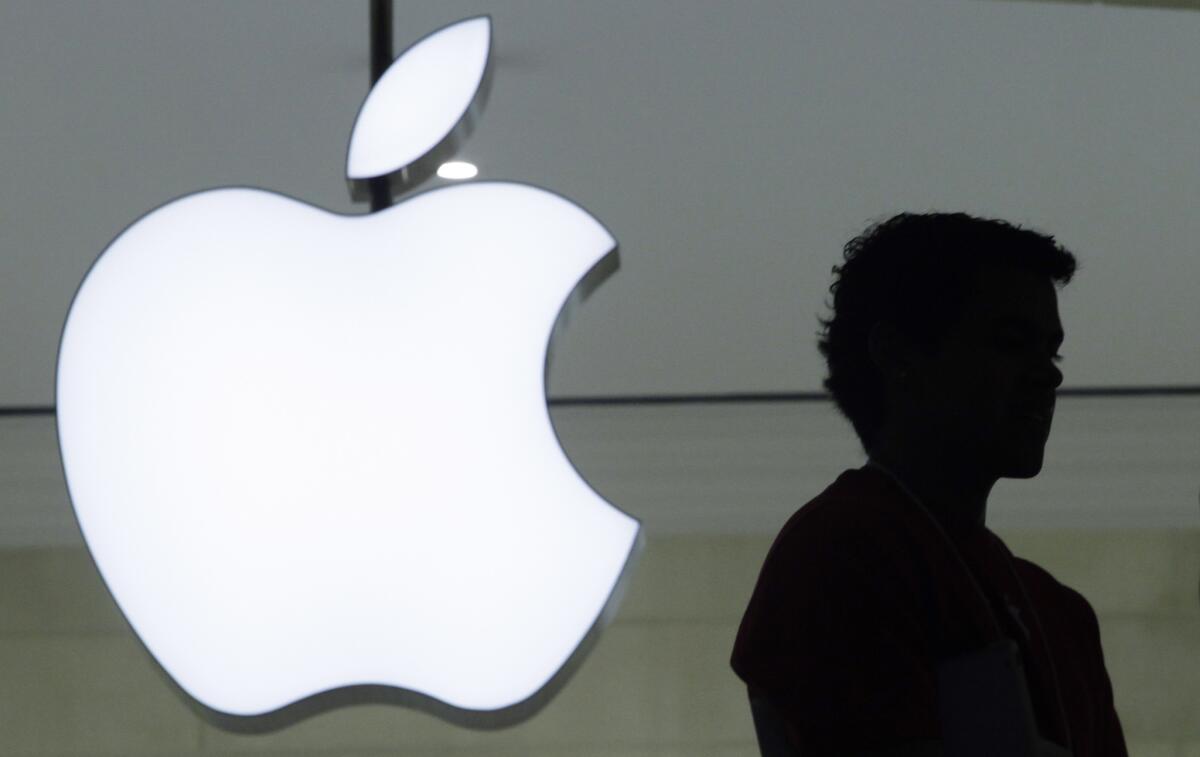 The FBI has agreed to help prosecutors gain access to an iPhone 6 and an iPod that might hold evidence in an Arkansas murder trial, just days after the agency managed to hack an iPhone linked to the San Bernardino terror attacks, a local prosecutor said Wednesday.
Cody Hiland, prosecuting attorney for Arkansas' 20th Judicial District, said that the FBI's Little Rock field office had agreed to help his office gain access to a pair of locked devices owned by two of the suspects in the slayings of Robert and Patricia Cogdell.
It was not immediately clear whether the FBI planned to use the same method it used to access data on Syed Rizwan Farook's phone. Calls to the FBI's Little Rock field office were not immediately returned. An FBI spokesman in Washington declined to comment.
Full coverage: Apple's fight with the FBI >>
The couple were killed in their home just outside Little Rock in July, according to the Associated Press. Four suspects, ages 14 to 18, have been charged in the killings, Hiland said.
Prosecutors asked for a delay in the trial of 18-year-old Hunter Drexler on Tuesday, less than 24 hours after the FBI said it had successfully gained access to an iPhone 5c that Farook used.
Farook and his wife, Tashfeen Malik, carried out the deadly attacks at the Inland Regional Center on Dec. 2, leaving 14 dead and many more wounded. Federal prosecutors went to court to force Apple to help them unlock Farook's phone, but the historic court battle was staved off earlier this week when a third party helped the FBI gain access to the device.
"The iPod had just come into our possession a couple of weeks ago," Hiland said Wednesday. "Obviously when we heard that [the FBI] had been able to crack that phone we wanted to at least ask and see if they wanted to help."
Hiland did not know what operating system the phone, which belonged to Drexler, was running.
The phone at the heart of the Arkansas case is a later model than the one used by Farook, but it would present some of the same access problems, said Andrew Crocker, a staff attorney with the Electronic Frontier Foundation, a digital rights group in San Francisco.
An iPhone 6 would be running iOS8 or a later operating system that encrypts all data on the phone, when locked, Crocker said. Apple has said it lacks the capability to bypass that level of encryption.
The device would also trigger a delay after each successive incorrect passcode entry, meaning even FBI software that can input an endless string of password combinations would encounter longer and longer wait times between attempts.
On Tuesday, an FBI official told the Los Angeles Times that the successful hack of Farook's phone was unlikely to help police win broader access to encrypted data. Police officials have long complained that encryption acts as a roadblock to routine criminal investigations, rendering useless thousands of smartphones sitting in police evidence lockers around the country.
The process used to gain access to Farook's phone might not work on other devices, according to the official, who was not authorized to discuss the case and spoke on the condition of anonymity.
The official said it was also unlikely that the FBI would use the new tool in cases that would result in criminal prosecutions because the method would then become subject to discovery at trial.
Crocker said he was skeptical that the Arkansas case would be analagous to the situation involving Farook's phone.
"In a criminal case, if the FBI uses a technique, there's going to be questions about divulging that technique or chain of custody to the defense," he said. "So my instinct is this might be something different."
Hiland said he's not concerned with setting a precedent. He simply wants access to all the available evidence at trial.
"Our focus is on the case," he said. "Our job is to seek justice."
Though the FBI might want to use the new tool to help solve other criminal cases, doing so would also make the process subject to discovery during criminal trials and place the information in the public domain, according to the official, who was not authorized to discuss the case and spoke on the condition of anonymity.
Any application of the method used to access Farook's phone would probably be limited to investigations that are unlikely to result in criminal cases, the official said.
Follow @JamesQueallyLAT & @lacrimes for crime and police news in Southern California.
MORE ON APPLE VS. FBI
FBI vs. Apple: How both sides were winners and losers
FBI hacks iPhone: Does this make your phone less private?
Apple wants the FBI to reveal how it hacked the San Bernardino killer's iPhone
Sign up for Essential California for news, features and recommendations from the L.A. Times and beyond in your inbox six days a week.
You may occasionally receive promotional content from the Los Angeles Times.