Backpage says criminal charges by Kamala Harris are 'election year stunt'
Backpage.com bills itself as an internet classified advertising giant where you can find apartments, cars, pets and companionship.
But California prosecutors this week alleged that vast majority of the ads are for "adult services" and that the company is profiting from the sex trafficking of adults and children.
The chief executive of Backpage.com was arrested this week on pimping charges, part of a broad crackdown led by state Atty. Gen. Kamala Harris.
Carl Ferrer was taken into custody Thursday in Houston after arriving on a flight from Amsterdam, according to a statement from Texas Atty. Gen. Ken Paxton, whose office joined in the criminal inquiry. Investigators also raided the Dallas headquarters of the company in a related probe of suspected money laundering, Paxton said.
Ferrer and two men who prosecutors described as controlling shareholders, Michael Lacey and James Larkin, were each charged with a felony count of conspiracy to commit pimping. The charges were filed Sept. 26 in Sacramento County Superior Court. Ferrer, 55, also faces multiple counts of pimping and pimping minors.
Prosecutors allege Lacey, 68, and Larkin, 67, helped operate Backpage and received earnings from the site, including a $10-million bonus each in 2014. Ferrer is accused of overseeing the company, including the screening of ads, and prosecutors contend he knowingly gained money from the prostitution of women and children, according to court papers.
"Raking in millions of dollars from the trafficking and exploitation of vulnerable victims is outrageous, despicable and illegal," Harris said. "Backpage and its executives purposefully and unlawfully designed Backpage to be the world's top online brothel."
Backpage on Friday denied any wrongdoing, accusing Harris' prosecution as being politically motivated as she runs for the U.S. Senate.
The case is the most vigorous effort yet to blunt Backpage, which was founded in 2004 and is now owned by a Dutch company that lists Ferrer as its sole partner. Such a prosecution gives Harris' office national attention as she heads into the final month of her race against Rep. Loretta Sanchez, also a Democrat, from Orange County.
But the charges will likely draw the opposition of First Amendment advocates, who have seen enforcement efforts against Backpage as a quash on free speech. The company has successfully fended off a raft of civil lawsuits and government inquiries, often citing the Communications Decency Act, which frees online publishers from liability over user postings.
In a statement issued Friday, the company blasted the prosecution and noted that the charges make it clear that Backpage blocked ads that violated a prohibition against prostitution and removed ads at the request of police.
"The raid of Backpage.com's Dallas office and the arrest of its CEO is an election year stunt, not a good-faith action by law enforcement," according to the statement, which was also issued on behalf of Ferrer, Larkin and Lacey. The company accused Harris of an illegal prosecution, calling it a violation of First Amendment precedent as well as the Communications Decency Act.
"Backpage.com will take all steps necessary to end this frivolous prosecution and will pursue its full remedies under federal law against the state actors who chose to ignore the law, as it has done successfully in other cases."
Lacey and Larkin were not in custody as of Thursday, but a warrant had been issued for their arrests. Both men are residents of Arizona and are the former owners of Phoenix New Times and the Village Voice.
If convicted, Ferrer faces up to about 22 years in prison. Larkin and Lacey each face up to six years.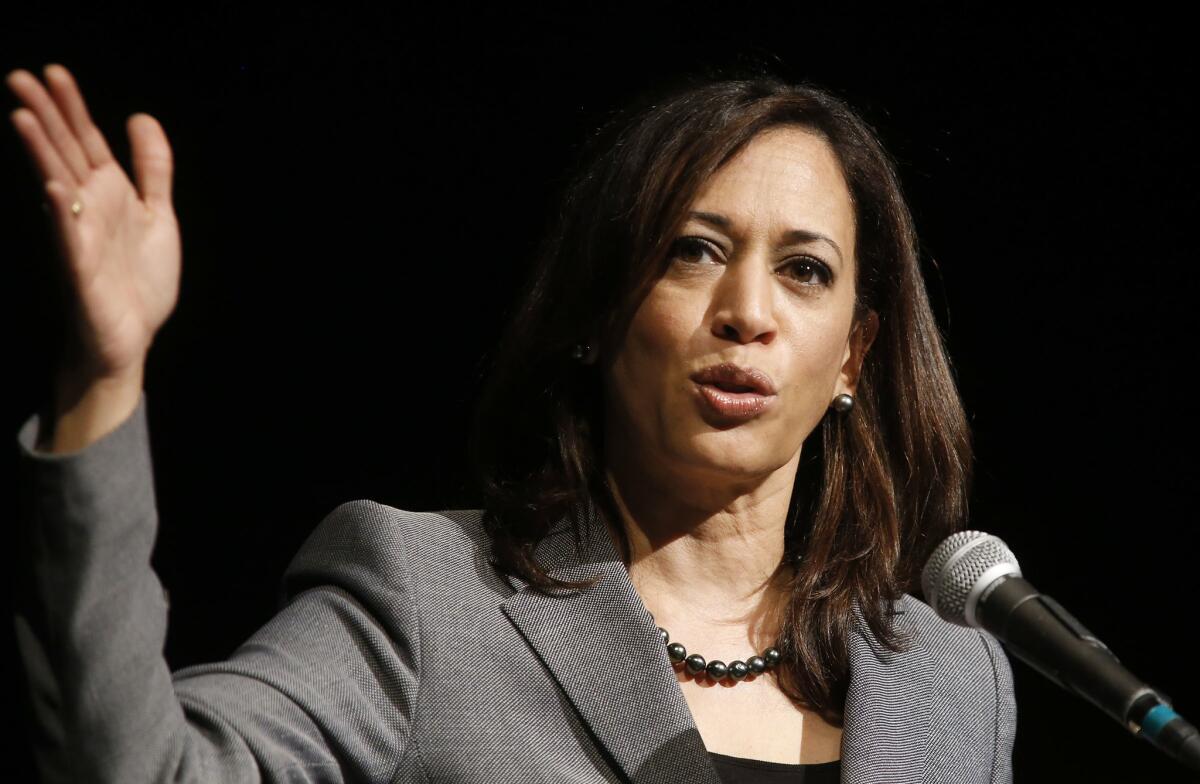 The charges followed a three-year-long inquiry in which California authorities claim to have found numerous instances in which the company received fees from ads for escorts younger than 18. The minors lived in Los Angeles, Sacramento and Santa Clara counties, according to the criminal complaint.
Undercover agents responded to ads, which typically feature nearly nude photos and offer a menu of sex explained in coded language, prosecutors said. The agents met women and girls who described how they used — or were forced to use — the website to sell sexual intercourse.
A 27-year-old woman said she began using Backpage after Craigslist shuttered its escort section and the prostitution website MyRedbook.com was shut down by federal officials.
A 15-year-old girl, who said she was forced into prostitution at 13 by her pimp, bluntly told authorities that Backpage "profits off of women and men." The teen, whose name was not disclosed, said the site simplified the online sex marketplace.
"There is too much access," she said, "like it's too easy for people to get on it and post an ad."
The site allows classified ads for myriad categories — including jobs, housing, furniture and clothing — but investigators concluded that its "adult" section, which includes escort ads, generated the vast majority of its income, according to internal revenue reports.
Investigators focused on revenue generated from California, which accounted for about 15% of the company's global income, according to court papers. During a 29-month period starting in January 2013, Backpage had a gross income of about $51 million in the state.
The website has long been a target in the crusade against human trafficking. The National Center for Missing and Exploited Children reported about 2,900 cases of suspected child sex trafficking via Backpage to law enforcement agencies in California since 2012, officials said.
The company has contended that it is a host — not a publisher — of content generated by third parties, namely, consenting adults.
In a 2011 interview with The Times, Larkin emphasized the need for thorough screening, not elimination of the adult services category on its website.
"What needs to be done is what we are doing: Hosts need to monitor and remove offending posts on a real-time basis, and cooperate rapidly when illegal posts are brought to their attention," Larkin said.
The California case alleges Ferrer and the website were more than hosts of escort ads.
Prosecutors accuse Ferrer of taking content posted by Backpage customers and cross-publishing it on related websites including BigCity.com and EvilEmpire.com. The affiliated websites had no apparent method to allow users to post, and prosecutors allege this "scheme" allowed Ferrer to widen Backpage's reach.
Jason de Bretteville, former federal prosecutor and white collar criminal defense attorney based in Newport Beach, said the allegation could limit Backpage's claims of neutrality.
"The government is doing its best to show the company is not a passive posting board, but is actively encouraging illegal transactions," de Bretteville said.
The site has been the focus of a recent Senate committee investigation into allegations of online sex trafficking. Backpage opposed a Senate subpoena and eventually asked the U.S. Supreme Court to toss out a judge's order to comply. In September, the Supreme Court declined to block the subpoena.
Sens. Rob Portman (R-Ohio) and Claire McCaskill (D-Mo.), who are leading the bipartisan Senate investigation, issued a statement after Ferrer was detained and criticized the company for its suspected role in the illegal sex trade. Portman and McCaskill contended their investigation was the first to reveal Backpage's practice of editing ads to "conceal evidence of criminality."
Twitter: @MattHjourno.
ALSO
'I thought for a second he was going to shoot me': Victim recalls robbery with gunman in deputy killing
Mother of 14-year-old boy killed by LAPD in Boyle Heights files legal claim
Barely half of illegal border crossers from Mexico caught
---
UPDATES:
Oct. 7, 4:20 p.m.: This article was updated throughout with additional background and an official statement from Backpage.
9:55 p.m.: This article was updated with additional details and background.
8:50 p.m.: This article was updated with comments from Backpage attorney Liz McDougall.
This article was originally published at Oct. 6 7:50 p.m.
Sign up for Essential California for news, features and recommendations from the L.A. Times and beyond in your inbox six days a week.
You may occasionally receive promotional content from the Los Angeles Times.