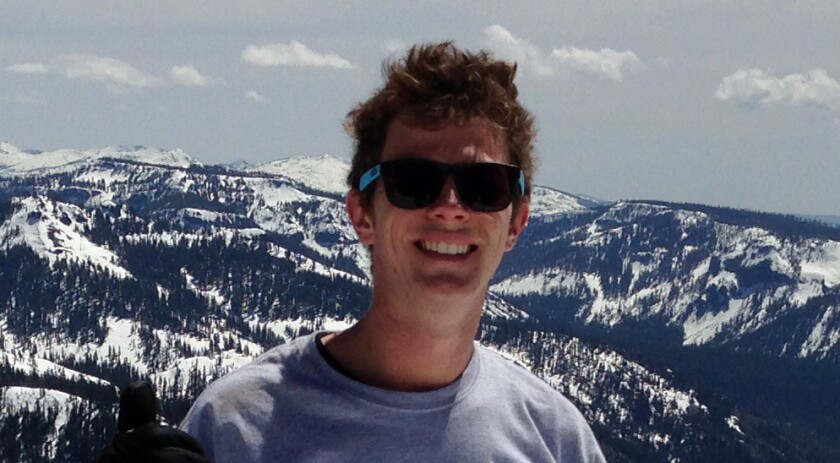 A 20-year-old man who died after a freak lightning storm hit while he was in the water at Venice Beach was electrocuted, the Los Angeles County coroner said.
Nick Fagnano, of Los Angeles, was pronounced dead late Sunday afternoon, not long after he was pulled out of the water as thousands of beachgoers scattered for cover.
Los Angeles County coroner's officials said Wednesday that they had listed his cause of death as accidental electrocution.
The 15-minute thunderstorm struck as more than 20,000 people were visiting the southern portion of Venice Beach.
All told, officials said, firefighters responded to the medical complaints of 13 beachgoers, eight of whom were taken to hospitals. One of them, a Los Angeles County lifeguard who was off duty at the time of the lightning strike, was initially listed in critical condition.
UCLA hospital officials Tuesday upgraded his condition to fair. His name hasn't been released.
Friends and relatives of Fagnano gathered Tuesday evening in North Hollywood for a prayer vigil, remembering the former baseball player from Sherman Oaks who was preparing to attend USC.
"His smile was infectious; his personality was incomparable," friend Matt Cohen told KTLA-TV. "He's just the nicest person anybody will ever meet."
The vigil at St. Charles Borromeo was organized by two friends who were with Fagnano at the beach when the accident occurred.
"Nick just went in the water," friend Alex Zamora said. "Me and Brett were out by the volleyball courts and we hear this big loud bang."
The National Weather Service said Southern California saw more than 1,400 lightning strikes over the weekend as unstable air masses created thunderstorm cells that rarely make it as far west as the coastline. Of those, 28 were logged in Los Angeles County.
For breaking California news, follow @JosephSerna.
---