Appeals court throws out some criminal charges for Angela Spaccia, a top official in the Bell corruption scandal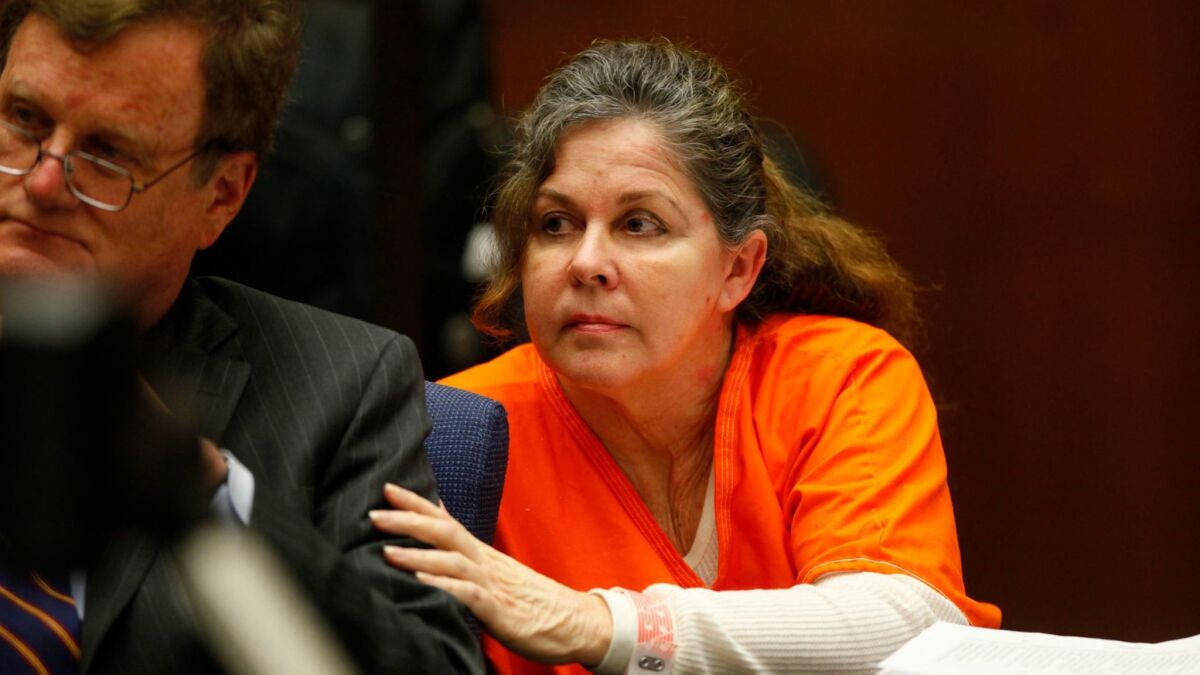 A state appeals court on Friday reversed five of 11 counts against a former Bell official after concluding that the jury received improper instructions in the municipal corruption case.
Angela Spaccia was convicted in 2013 of pilfering millions from the treasury of a tiny working-class town. As the city's assistant manager, she was receiving an annual salary of $564,000 by the time she was forced to resign.
At her sentencing, Spaccia received nearly 12 years in state prison and was dubbed a "con artist" who preyed on residents.
"Her weapon is not the weapon that I usually see in cases that come before me," Los Angeles County Superior Court Judge Kathleen Kennedy said at the hearing. "It's not a gun, it's not a knife. It's the trust that people had in her. She is charming, she is attractive, she is well-educated. She is not someone that you think is stealing you blind."
Spaccia boosted her salary by cashing out massive amounts of vacation and sick time and contended that she had been following the lead of then-City Manager Robert Rizzo.
One of eight defendants in the four-year legal proceedings, Spaccia was found guilty of 11 felony counts related to writing illegal contracts, receiving more than $200,000 in illegal loans from the city and helping create a pension plan for Rizzo and herself that would have cost the city $15.5 million had it been funded.
Friday's decision by the 2nd District Court of Appeal walks back five of those counts because of jury instructions that the justices said did not accurately state the elements of the offense of misappropriation of public funds.
Because of the way one particular paragraph was worded and the placement of a comma, jurors were allowed to convict Spaccia "based upon a finding that she was a city officer, without also finding she was charged with the receipt, safekeeping, transfer or disbursement of public moneys," the court said in its 43-page ruling.
Spaccia's attorney Harland Braun called the decision a victory. He said it was unclear how it would affect his client since she has already been released from prison, but said it could impact her probation. Spaccia wears an ankle monitor and works a full-time job, Braun said.
The Los Angeles County district attorney's office will review the court's opinion and decide whether to appeal after considering its legal options, according to a statement from spokesman Greg Risling.
For more Southern California news, follow me on Twitter: @corinaknoll
---
Life is stressful. Our weekly mental wellness newsletter can help.
You may occasionally receive promotional content from the Los Angeles Times.