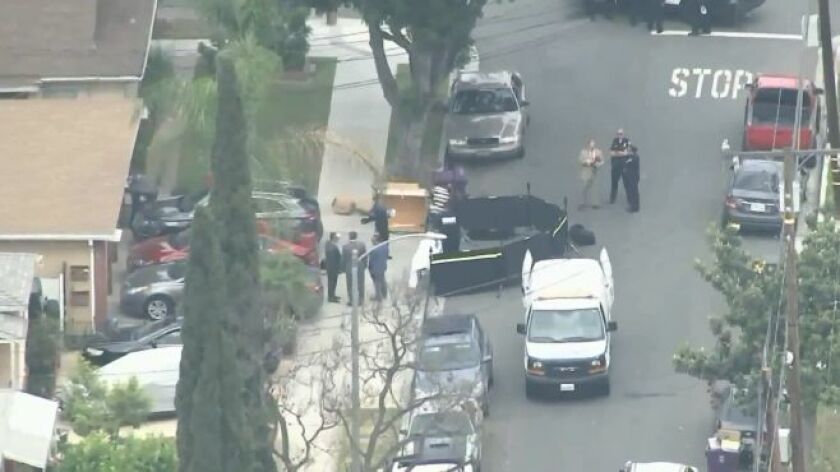 A man charged with fatally beating a Long Beach woman to death with an electric Bird scooter on May 13th pleaded not guilty Wednesday and is scheduled to return to court next month, according to the Los Angeles County district attorney's office.
Amad Rashad Redding, 27, has been charged with a count of murder and accused of accosting and beating Rosa Hernandez, a 40-year resident of Long Beach. Hernandez suffered major injuries to her upper torso and died at the scene, police said.
Redding was subsequently arrested at a convenience store on Downey Avenue and Artesia Boulevard.
A man with the same name and birthday as Redding was charged with arson in Opelousas, La., in February in connection with a fire at his family residence, according to a release from the Louisiana Office of State Fire Marshal. The release states that after treatment for burns, Redding was transferred to an unidentified mental health facility in New Orleans and was taken into custody after his release from that facility.
The state fire marshal's office declined to elaborate on what led to the mental evaluation.
Redding was released from jail Feb. 7 after posting $5,000 bond, according to the St. Landry Parish Sheriff's Office.
A GoFundMe campaign for Hernandez's family has raised more than $11,000 to date.
---