'Heroes of the Storm' player threatens Blizzard Entertainment gaming company with AK-47, prosecutors say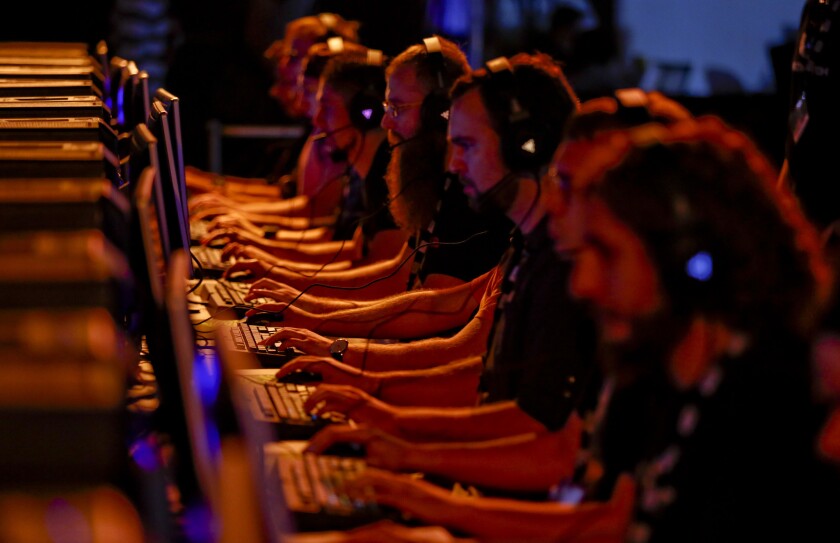 Stephen Cebula was wrapped up in the online adventures of "Heroes of the Storm" when he apparently decided to deliver a message to his foes.
And that's how the 28-year-old Sacramento gamer found himself facing federal charges Thursday of threatening to visit Blizzard Entertainment's headquarters with an AK-47, according to a 33-page federal indictment.
In one threat, U.S. District Court records show, he wrote: "Careful Blizzard … I live in California and your headquarters is here in California … You keep silencing me in Heroes of the Storm and I may or may not pay you a visit with an AK 47 amongst some other 'fun' tools."
Cebula, who was arrested July 12, told investigators he sent threats to the Irvine-based company and other players through his Facebook account because he wanted "to scare" them, FBI Special Agent Brady Cowan wrote in a federal criminal complaint.
Cebula said he looked up the gaming company's address online and mentioned it in one of his threats "to give them a sinking feeling that they should be worried," Cowan said.
Prosecutor say Cebula also wrote: "You keep silencing people in heroes of the storm and someone who may live in California might be inclined to 'cause a disturbance' at your headquarters in California with an AK47 and a few other 'opportunistic tools' ... It would be a shame to [anger] the wrong person. Do you not agree blizzard?"
Cebula told federal investigators the term "opportunistic tools" was designed to "let their minds wander" and the reference to using an AK-47 was "because it seemed like the scariest weapon," Cowan said.
If convicted, Cebula faces up to five years in prison and a $250,000 fine.
For breaking news in California, follow VeronicaRochaLA on Twitter.
ALSO
Overall crime is up in L.A. for the second straight year, LAPD reports
Mother dies 2 months after her 5-year-old son was killed in blaze started by his dad, police say
Four years after his arrest, former L.A. County Assessor John Noguez still hasn't had his day in court
---
Get breaking news, investigations, analysis and more signature journalism from the Los Angeles Times in your inbox.
You may occasionally receive promotional content from the Los Angeles Times.