Filner refuses to quit; 'prolongs' San Diego's pain, council says
Newark, N.J., Mayor and U.S. Senate candidate Cory Booker had his Twitter dalliances with a Portland stripper exposed by Buzzfeed, with their privates tweets published for the world to see. But the "scandal" is merely titillation by association. There's no evidence that Booker, who is single, ever tried to take their relationship beyond the tweets. And Booker's team has taken the news in stride. "The only mildly surprising thing about this story is the news that there's a vegan strip club in Portland," his campaign said.
(Mel Evans / Associated Press)
Former Congressman Anthony Weiner, who left office after a flurry of indiscretions on Twitter were revealed to the public, has admitted to continuing his online pursuits after his departure from Congress. Despite his admission, Weiner will remain in New York City's ongoing mayoral race.
(John Minchillo / Associated Press)
San Diego Mayor Bob Filner has been accused of numerous instances of sexual harassment, running as far back to his stint in Congress to his current office. Deemed "Filthy Filner" by employees, Filner has so far been accused of indiscretions by 13 women. A number of fellow Democrats have called for Filner's resignation, but he has so far refused to step down.
(Greg Bull / Associated Press)
Former Republican South Carolina Gov. Mark Sanford revealed an extramarital affair in 2009. State lawmakers rejected impeachment, but recommended a formal rebuke related to state funds he spent for travel related to the affair. He served out the remainder of his second term, which expired in January 2011, and was largely absent from politics before mounting a successful 2013 campaign to represent South Carolina in Congress.
(Rainier Ehrhardt / Associated Press)
David Petraeus submitted his resignation as director of the CIA on November 9, 2012 citing an extramarital affair.
(Mark Wilson / Getty Images)
San Fernando City Councilman Mario Hernandez, left, and Councilwoman Maribel De La Torre, middle, were involved in a relationship that turned acrimonious. Mayor Brenda Esqueda, right, was accused of having an affair with a police sergeant. All three were recalled by voters Nov. 6, 2012.
(Los Angeles Times)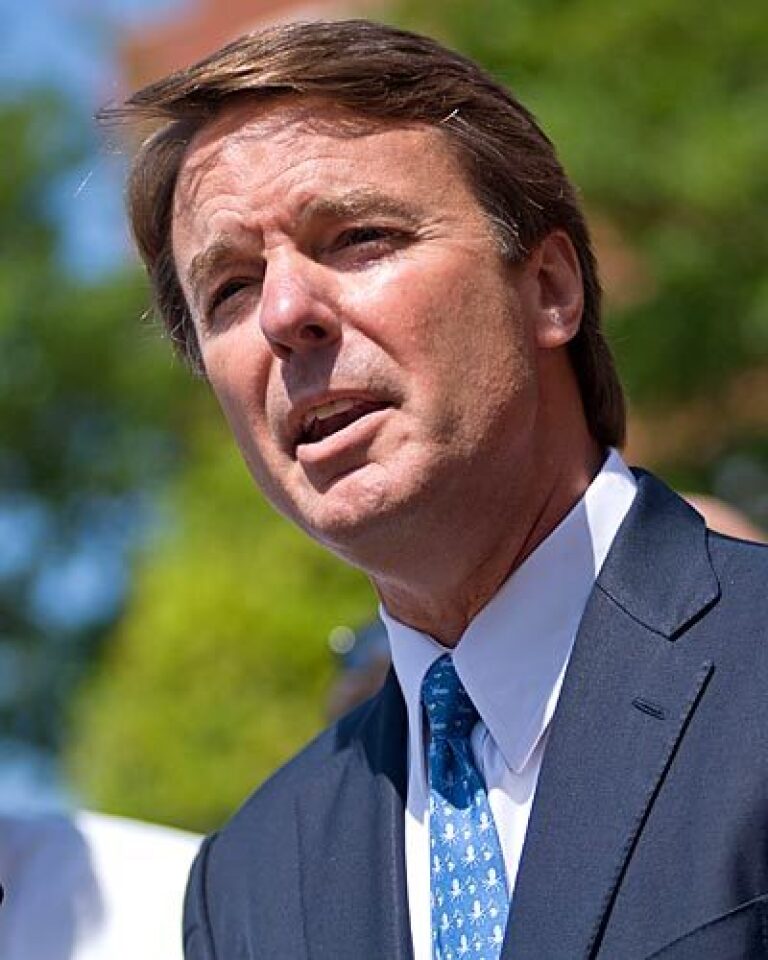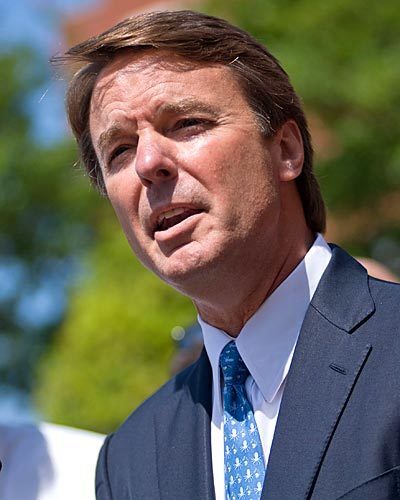 John Edwards, a Democratic former senator, vice presidential nominee and two-time presidential candidate, has been indicted on charges that he used campaign contributions to hide an extramarital affair.
(Steve Exum/Getty)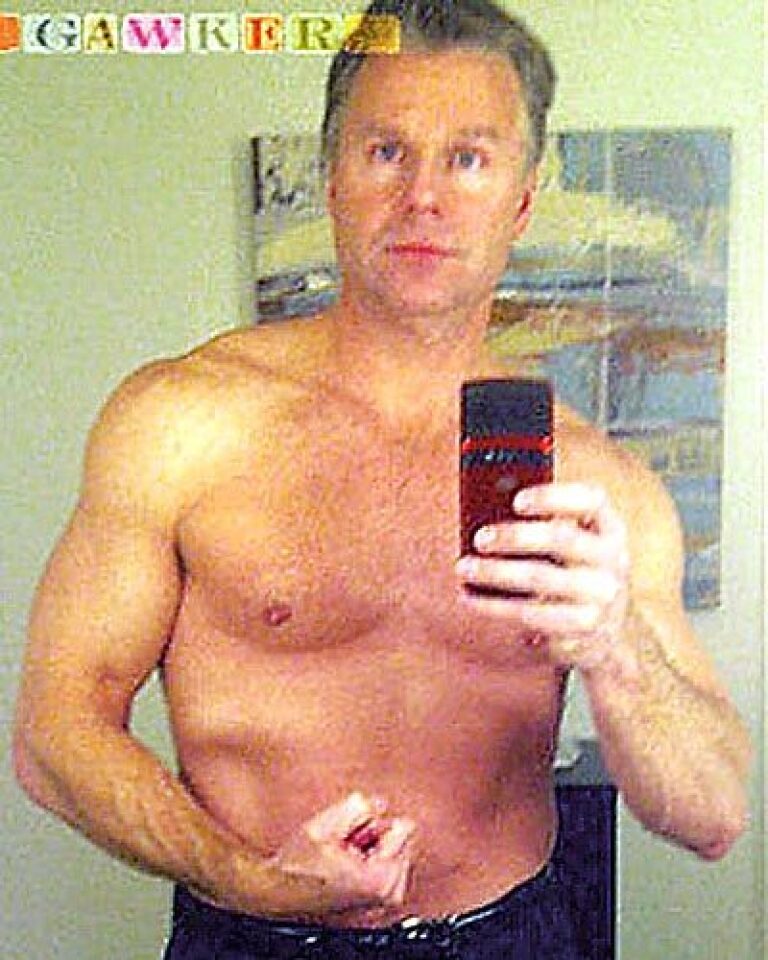 Rep. Christopher Lee (R-N.Y.), who is married, resigned in 2011 after he sent a photo of himself shirtless to a woman through Craigslist.
(Gawker.com)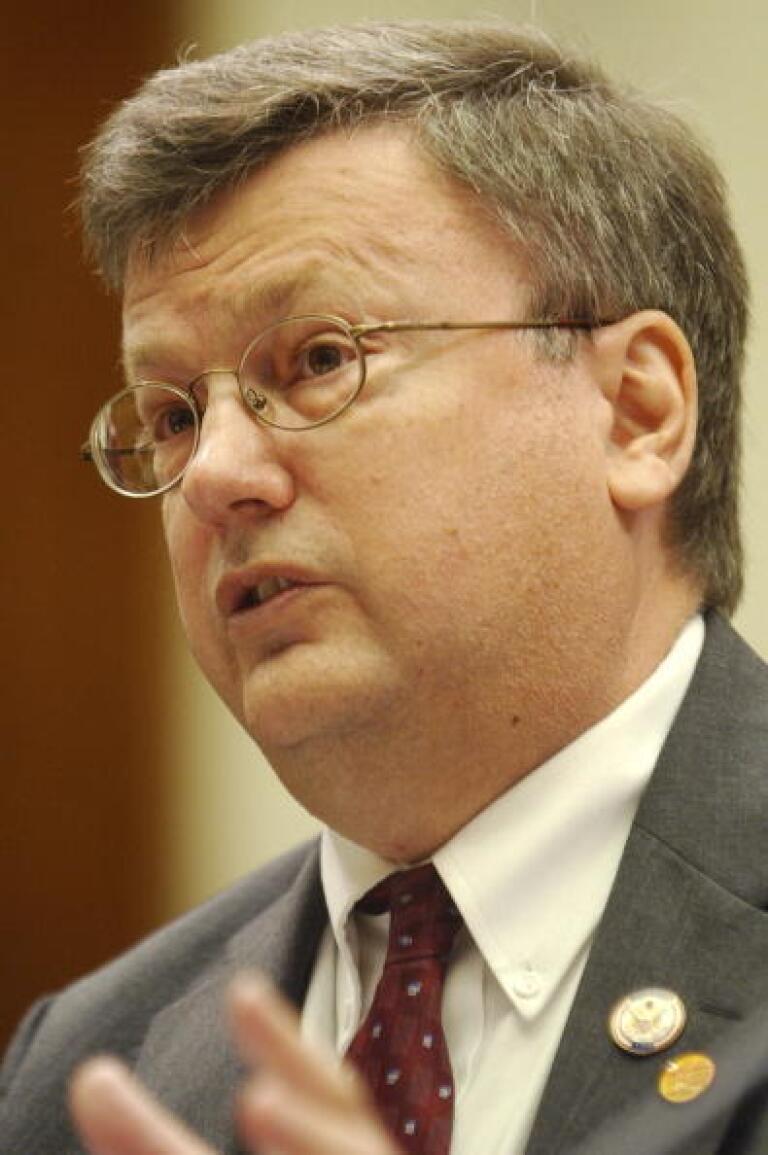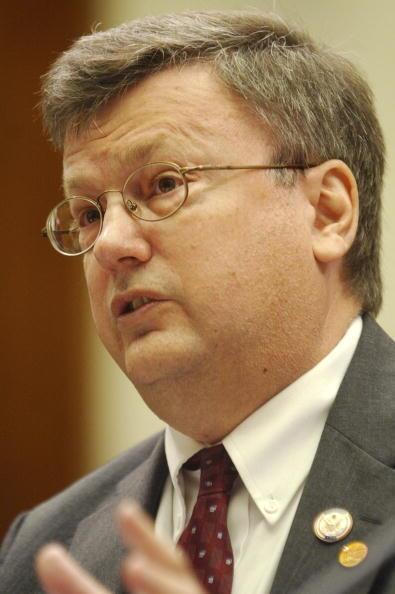 Rep. Mark Souder (R-Ind.) resigned in 2010 after it was revealed he had an extramarital affair with a staffer.
(Tom Williams/Getty)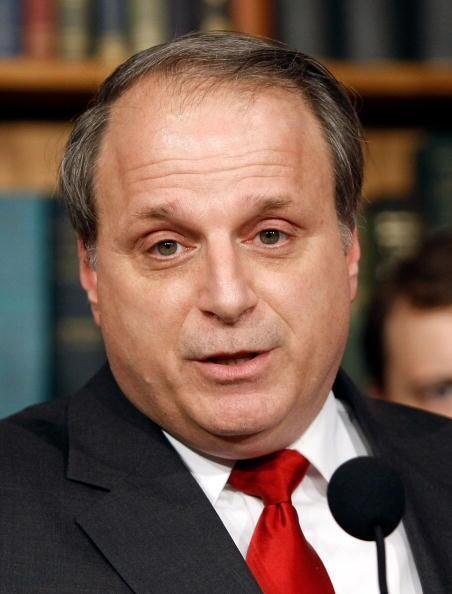 Rep. Eric Massa (D-N.Y.) resigned in 2010 during an ethics investigation into sexual harassment charges involving a male staffer.
(Chip Somodevilla/Getty)
Rep. Vito Fossella (R-N.Y.) did not seek reelection in 2008 after a drunk driving conviction and revelations of an extramarital affair in which he fathered a child.
(Tom Williams/Getty)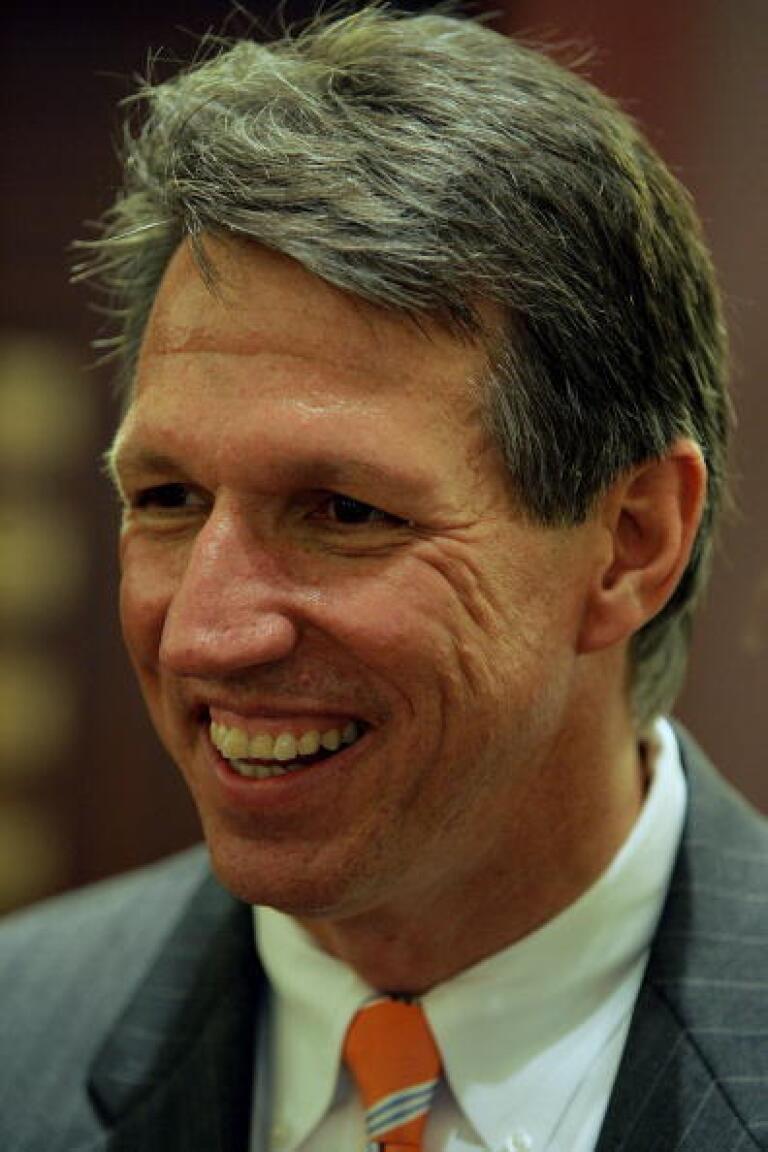 Rep. Tim Mahoney (D-Fla.) lost his reelection in 2008 after it was revealed that he had put a former mistress on his staff. Mahoney had succeeded GOP Rep. Mark Foley, who resigned two years earlier amid scandal.
(Joe Raedle/Getty Images)
New Jersey Gov. James E. McGreevey, a Democrat, resigned in 2004 after acknowledging an extramarital affair with another man.
(William Bird/Getty)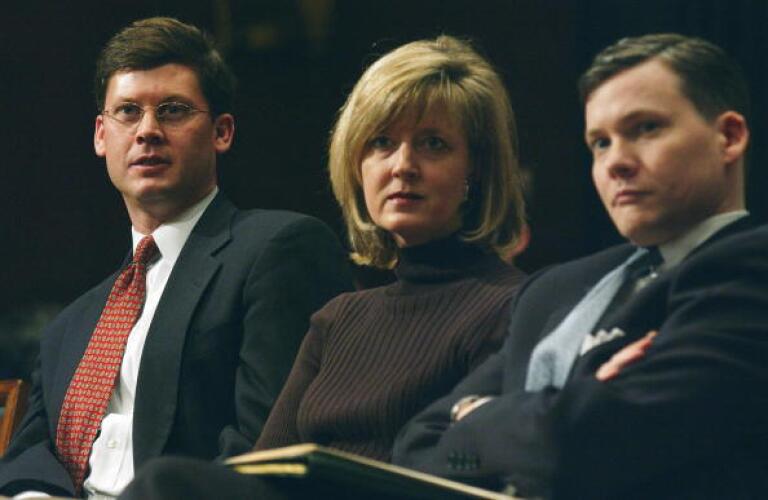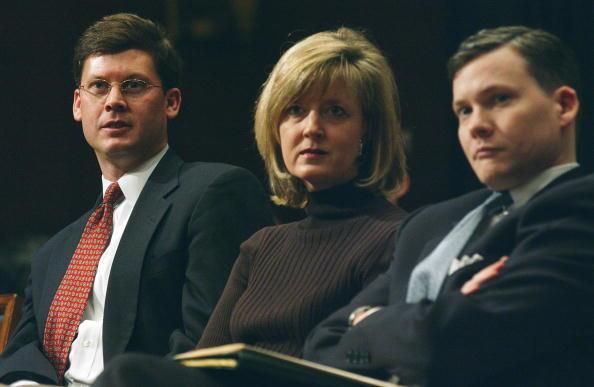 Rep. Charles "Chip" Pickering Jr. (R-Miss.), left, did not run for reelection in 2008 after he filed for divorce and his wife accused him of an extramarital affair.
(Scott J. Ferrell/Gety)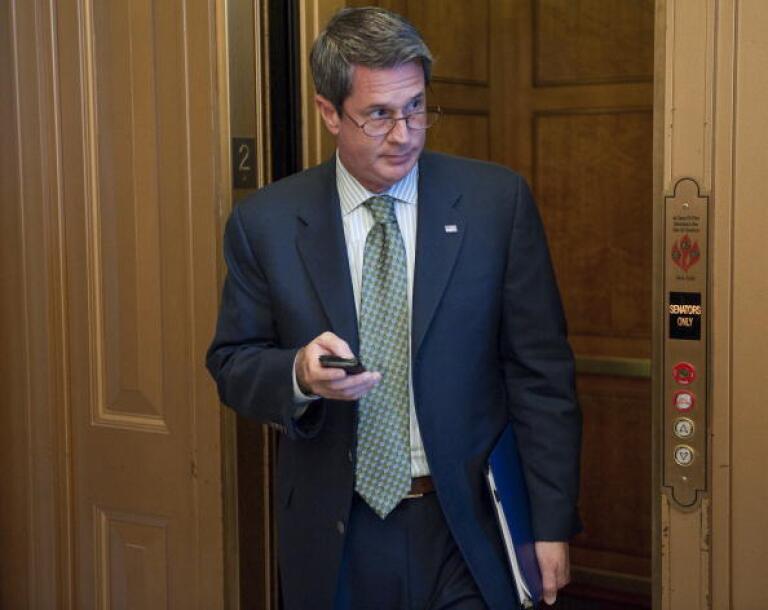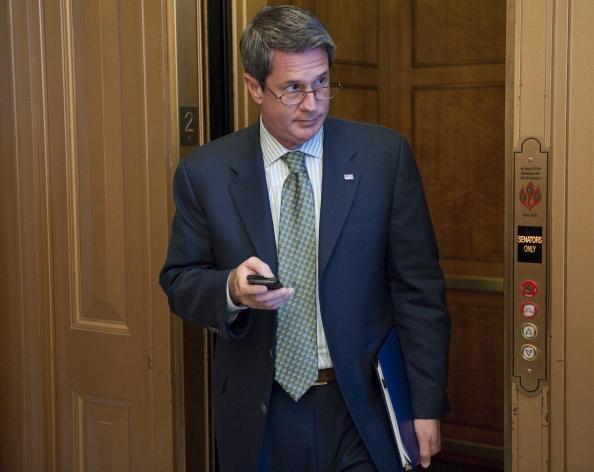 Sen. David Vitter (R-La.) was linked to an escort service scandal in 2007. He acknowledged his misbehavior and was reelected in 2010.
(Bill Clark/Getty)
Sen. Larry Craig (R-Idaho) pleaded guilty to disorderly conduct in an airport restroom and was admonished by the Senate Ethics Committee. He resisted calls to resign, but did not seek reelection in 2008.
(Manuel Balce Ceneta / Associated Press)
Rep. Mark Foley (R-Fla.) resigned in 2006 after reports surfaced that he sent sexually explicit email messages to teenage male congressional pages.
()
Republican Jack Ryan abandoned his 2004 campaign for a Senate seat in Illinois after allegations in a divorce case that he had taken his wife -- actress Jeri Ryan, whom he divorced in 1999 -- to sex clubs. Barack Obama was elected to the Senate seat.
(Scott Olson/Getty)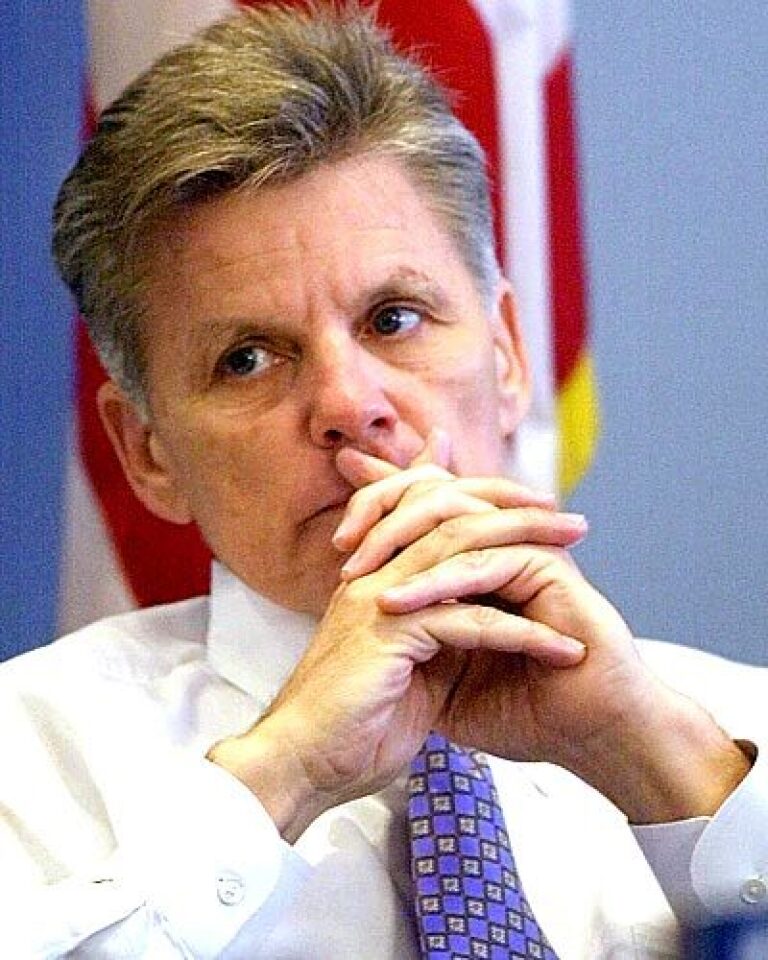 Rep. Gary Condit (D-Calif.) lost his reelection primary in 2002 after it was revealed he had an extramarital affair with intern Chandra Levy, who disappeared in 2001 and was found slain a year later. A Salvadoran immigrant was convicted of killing her.
(Stephen J. Boitano / Associated Press)
Bill Clinton in the Oval Office in 1994. The president was impeached in 1998 by the U.S. House (and later acquitted by the Senate) for perjury related to a relationship Clinton had with White House intern Monica Lewinsky.
(Associated Press)
Gary Hart, a former Colorado senator, lost his 1988 bid for the Democratic presidential nomination amid revelations he had had an extramarital affair.
(Ed Andrieski / Associated Press)
San Diego council members again called on Mayor Bob Filner to resign and said that refusing to step down only "prolongs the pain he is inflicting on our city."
"Bob Filner's announcement that he will be taking a leave of absence prolongs the pain he is inflicting on our city at a time when San Diegans are calling for an end to this civic nightmare," Council President Todd Gloria said in a statement.
Gloria said that although Filner has acknowledged his "serious disorder," he must hold himself to a higher standard because he is a government leader.
"Since the City Charter hasn't clearly spelled out how to handle this situation, it requires us to ask in the strongest terms possible for the Mayor's resignation in a manner that allows the continuation of effective government for all San Diegans," the statement said. "The time for indecisiveness and inaction is over. I again call upon the Mayor to resign."
At a news conference at City Hall on Friday, Filner continued to refuse calls for his resignation. He said he would undergo two weeks of intensive therapy starting Aug. 5. He planned to return to work full time Aug. 19, but will continue to be briefed morning and evening on city business.
Filner did not answer questions at the news conference.
Filner is the first Democratic mayor in 20 years, elected on promises of improving neighborhood services and breaking up the "old boy's network" that he says has run City Hall for decades.
He acknowledged Friday that, "I must become a better person."
"I hope in becoming a better person, I hope I can be in a position to be forgiven," he said.
But other council members also said they did not approve of his announcement on Friday.
"Two weeks of therapy will not end decades of bad behavior," Councilman Kevin Faulconer said.
Seven women have accused Filner of sexual harassment. One former top aide filed a lawsuit Monday.
Veronica "Ronne" Froman, a retired Navy rear admiral who became the city's chief operating officer under Filner's mayoral predecessor, Jerry Sanders, said that during a meeting with Filner while he was in Congress, Filner "stopped me and he got very close to me. And he ran his finger up my cheek like this and he whispered to me, 'Do you have a man in your life?'"
Froman said she rebuffed Filner but was so rattled that she told two men who were at the same meeting to "never leave me alone in a room with Bob Filner again."
Joyce Gattas, dean of the College of Professional Studies and Fine Arts at San Diego State, told KPBS that Filner held her tightly, kissed her and put his hands on her knee. She also said she had seen Filner make "sexual comments to others."
Also this week, a school psychologist and a political consultant accused Filner of inappropriate touching. The former said he tried to kiss her; the latter said he patted her buttocks.
ALSO:
Amanda Bynes' mental-health hold extended
San Diego Mayor Bob Filner's June trip to Paris questioned
L.A. girl kept in metal box on pot farm for sex, authorities say
tony.perry@latimes.com
---
Get breaking news, investigations, analysis and more signature journalism from the Los Angeles Times in your inbox.
You may occasionally receive promotional content from the Los Angeles Times.