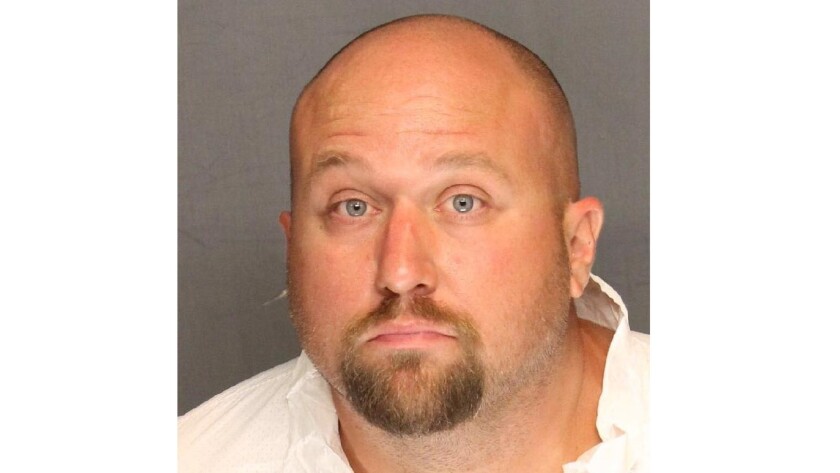 A man was arrested on suspicion of murder after the body of his girlfriend was found stuffed inside a trash can Sunday in a Stockton neighborhood, police said.
Daniel Winkler, 36, is set to appear in court Tuesday in connection with the 37-year-old woman's death, according to San Joaquin County Sheriff's Office jail records. He is being held without bail.
According to the Stockton Police Department, officers received a report about 9:45 a.m. Sunday of a possible dead body inside a trash can in the 9000 block of Don Boriga Way.
When officers arrived, they discovered a woman's body that had been "wrapped up," police said. The victim, whose identity hasn't been released, was stabbed to death, authorities said.
Detectives later learned the woman was dating Winkler, police said. He was arrested on Sunday.
Detectives said they think the woman was a victim of domestic violence.
Twitter: VeronicaRochaLA
---