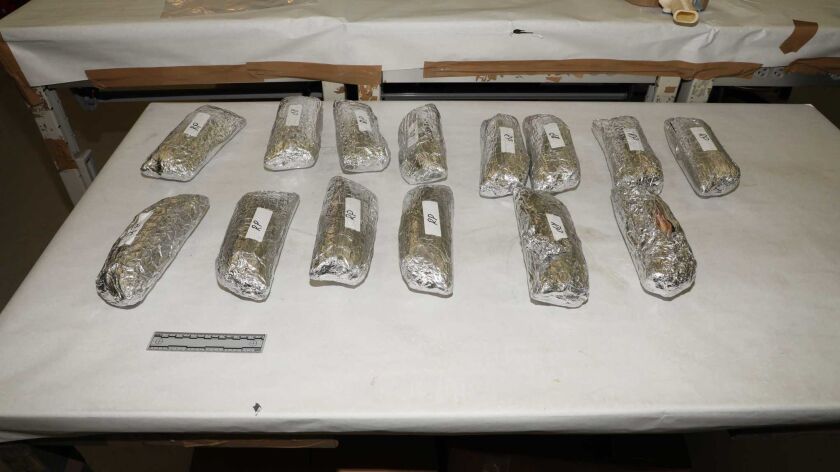 A man caught driving with 14 foil-wrapped burrito-shaped packages that contained more than 13 pounds of methamphetamine was sentenced Monday to 15 years in federal prison, authorities said.
Ricardo Renteria, 48, of Colton, was arrested in February 2018 after Los Angeles police pulled him over for erratic driving in the Angelino Heights neighborhood of Los Angeles.
Authorities searched Renteria's white Chevrolet Tahoe and found the bag of burrito-disguised meth stashed in a garbage bag on the floor of the backseat, and later found a fully loaded handgun hidden in a compartment near the driver's seat, according to the U.S. attorney's office.
The street value of the meth ranged from $27,000 to $40,000.
After a bench trial in March, U.S. District Judge Virginia A. Phillips found Renteria guilty of possession with intent to distribute methamphetamine, being a felon in possession of a firearm, and possession of a firearm in furtherance of a drug trafficking crime.
He remains in federal custody.
---