Costco shooting: Police say officer holding child was attacked and opened fire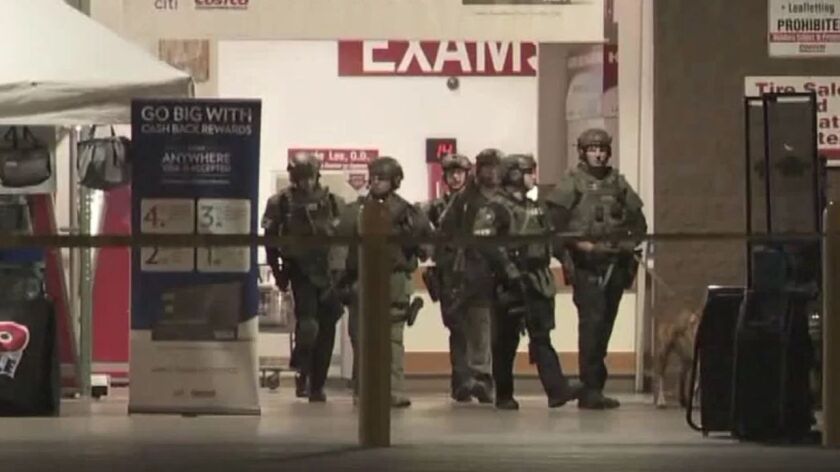 Police agencies in Los Angeles and Corona are investigating the circumstance of a shooting inside a Costco Friday night by an off-duty LAPD officer who said he was assaulted while holding his young child.
The shooting — which sent scores of panicked shoppers running and prompted a huge police response — left one man dead and two of the man's relatives in critical condition, authorities said.
Here is what we know.
Reports of a shooting
Corona police responded to a report of gunshots about 7:45 p.m. and entered the Costco in the 400 block of North McKinley Street to find several people injured, authorities said.
Initially, Corona police said on Friday that two men were in an argument when one pulled out a weapon and fatally shot the other. They said they had detained the shooter inside the store and then taken him to a hospital after he said he was injured.
Later, however, police said no one was in custody and that there had not been an arrest in the case.
UPDATE: Man killed by off-duty officer at Costco was nonverbal, had an intellectual disability »
Details of the shooting
On Saturday evening, police revealed more details about the circumstances leading up to the shooting. Corona police Officer Tobias Kouroubacalis said an off-duty LAPD officer was shopping at Costco with his family when he was attacked. He said the officer was holding his child at the time but that the child was not injured during the incident.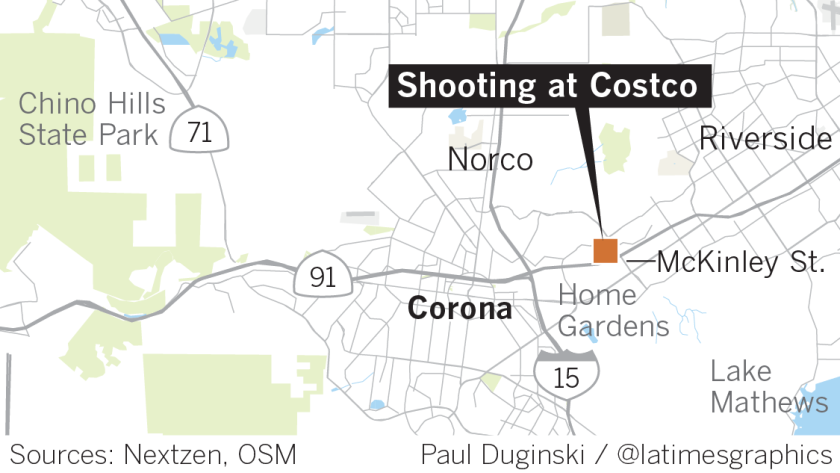 The attack on the officer, which was called unprovoked, resulted in him firing his weapon, striking the suspected assailant and two of his family members. The deceased man was identified as Kenneth French, 32, of Riverside, authorities said.
His two relatives were transported to hospitals, where they were listed in critical condition, Kouroubacalis said.
The officer's gun was the only weapon involved in the incident, he said.
The officer, who has not been identified, suffered minor injuries in the confrontation and was taken to a hospital and then discharged, said Officer Greg Kraft of the Los Angeles Police Department. The officer is assigned to the LAPD's Southwest Division.
---
For reporting and exclusive analysis from bureau chief John Myers, get our California Politics newsletter.
You may occasionally receive promotional content from the Los Angeles Times.