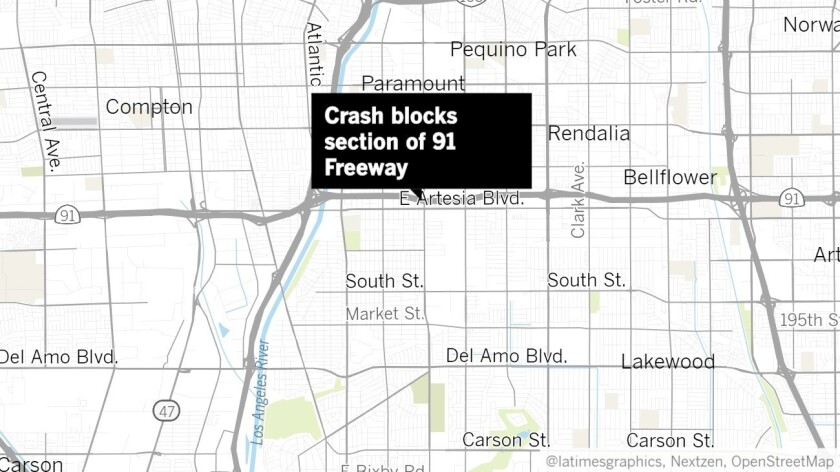 The eastbound 91 Freeway in north Long Beach has reopened following a crash involving a truck and multiple other vehicles that caused up to 40 gallons of diesel fuel to spill across three lanes early Monday.
The crash, which was reported near Cherry Avenue about 7:30 a.m., forced authorities to briefly close all eastbound lanes. Authorities reopened two lanes shortly after 8 a.m., according to a California Highway Patrol incident log.
Three lanes were closed until about 10 a.m. as crews cleaned up fuel and other debris from the crash.
It is not clear exactly how many vehicles were involved or what caused the crash, nor was it clear whether anyone was injured.
Twitter: @Hannahnfry
---