I-M-P-E-A-C-H: UC Berkeley professor who broke from Trump administration over Charlottesville speaks out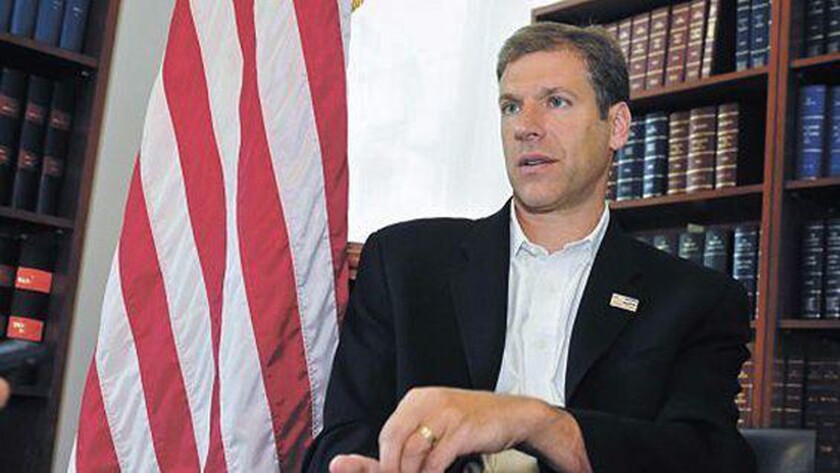 For the last two decades, UC Berkeley professor Daniel Kammen has served as a climate change advisor under Republican and Democratic presidents.
On more than one occasion, his views were at odds with the Clinton, George W. Bush or Obama administrations, but he believed his mission to mitigate the effects of climate change was more important than any political divide.
But President Trump's widely criticized remarks about racially charged violence in Charlottesville, Va., proved to be a breaking point, much as they did for a number of other White House advisors.
In an open letter to the president, Kammen resigned as science envoy to the State Department on Wednesday morning. The first letter of each of the seven paragraphs spelled out the word "I-M-P-E-A-C-H," a clear homage to members of the President's Arts Council who resigned last week in a letter with the word "R-E-S-I-S-T" spelled out in a similar manner.
The president was also forced to dissolve two economic advisory and manufacturing councils after the bulk of the business leaders attached to each panel stepped down following Trump's remarks that "both sides" were to blame for violence at a Charlottesville rally by white nationalists and that "some very fine people" were marching alongside neo-Nazis.
"My decision to resign is in response to your attacks on core values of the United States," Kammen wrote. "Your failure to condemn white supremacists and neo-Nazis has domestic and international ramifications."
Kammen, an energy expert who has served in various governmental roles since 1996, told The Times on Thursday that his decision to resign had been building since the president decided to pull the U.S. out of the Paris climate accord, a move that put the administration at odds with the mainstream science community.
But Trump's decision on climate change was just one of many positions that Kammen said he could not tolerate.
"The response to Charlottesville, the issues around Muslim immigrants," he said. "There was a pattern that was not consistent with my mandate as science envoy. In fact, my work felt increasingly distant."
In his letter, which almost instantly went viral on Twitter and earned more than 110,000 likes, Kammen said the president had repeatedly made statements and pushed for policy positions that restricted the rights of women and minorities.
"Particularly troubling to me is how your response to Charlottesville is consistent with a broader pattern of behavior that enables sexism and racism, and disregards the welfare of all Americans, the global community and the planet," Kammen wrote.
Trump was widely criticized for his response to the violence in Charlottesville, where one woman was killed and more than two dozen injured when a man plowed into counter-protesters at the Unite the Right rally, staged by white nationalists. In his first remarks on the issue, Trump failed to specifically condemn white supremacists and neo-Nazis, a pair of extremist populations that expressed support for him throughout the 2016 campaign.
The president went on to call out the racist organizations by name two days later, but seemed to backpedal in an Aug. 15 news conference in which he said Ku Klux Klan members, neo-Nazis and what he described as the "alt-left" all shared blame for the violence in Charlottesville. Trump continued to defend his remarks during a campaign-style rally in Phoenix this week, attacking the media, saying they misrepresented his comments, and reading a truncated version of his original statement that left out the parts that drew criticism in the first place.
Kammen, who studied physics at Cornell and Harvard, has sat on the Intergovernmental Panel on Climate Change since 1999. The U.N.-backed panel shared the 2007 Nobel Peace Prize. He is coauthor or author of a dozen books and has served as a climate change advisor to the World Bank Group, according to his biography page on the UC Berkeley website.
In 2010, Kammen was appointed a fellow for the Environment and Climate Partnership for the Americas by then-Secretary of State Hilary Clinton.
Though he has distanced himself from the Trump administration, Kammen says his work with the State Department has opened doors that will help him continue his work to combat climate change.
"Science envoy is an unpaid external position at the State Department. They support work in the field. They support the embassies. I've been working very closely with a number of African governments, a number of Middle Eastern governments.… Those projects can continue, to the extent that my team, my research group here at Berkeley has the bandwidth to do it," he said. "I have students working closely all over the region. If nothing else, it opened up some great partnerships."
alene.tchekmedyian@latimes.com
Follow @JamesQueallyLAT & @AleneTchek for breaking news in California.
ALSO
Michael Hiltzik: People quitting Trump are now doing so in code
Trump impeachment more likely than removal, California Rep. Brad Sherman says at town hall meeting
---
The stories shaping California
Get up to speed with our Essential California newsletter, sent six days a week.
You may occasionally receive promotional content from the Los Angeles Times.