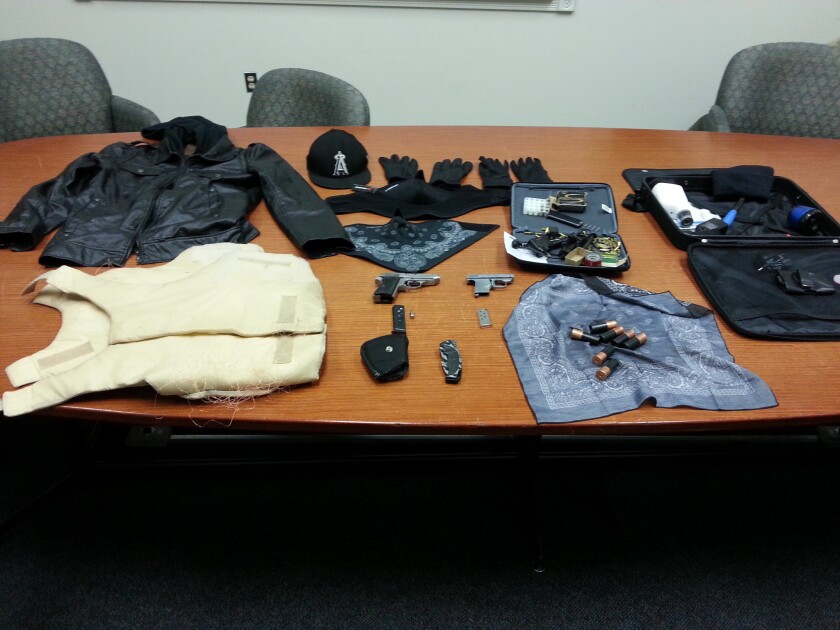 A carjacking suspect who allegedly pointed a gun at the car's occupant was shot with Tasers by deputies in Lancaster, authorities said Wednesday.
The suspect and an accomplice were taken into custody by deputies who recovered guns, ammunition and black masks from the pair, according to the Los Angeles County Sheriff's Department.
The incident began Tuesday afternoon when the two suspects were in a vehicle and one of them pointed a gun at deputies. The deputies began pursuing the vehicle, which stopped at a cul-de-sac.
The suspect who allegedly pointed the gun at the deputies was taken into custody, but the driver carjacked a vehicle. The suspected carjacker was spotted at a checkpoint, where deputies took his weapon after he was shot with Tasers, according to authorities.
The weapons and other items were recovered from the suspects' vehicle.
ALSO:
Fate of next year's Sriracha supply to be decided by experts
CHP chopper rescues 2 hikers caught in snowstorm near Mt. Whitney
Sacramento River houseboat where 2 men found dead may be meth lab
Twitter: @LAJourno
---