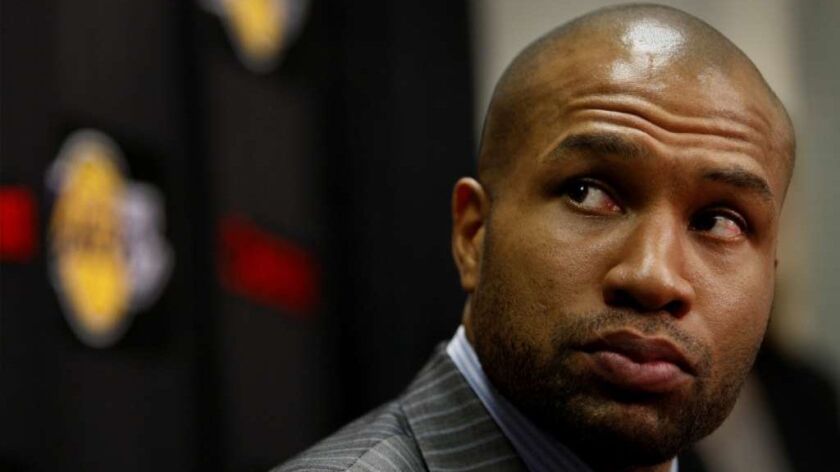 Authorities say former Los Angeles Lakers player and ex-New York Knicks head coach Derek Fisher has been arrested on suspicion of drunk driving after he flipped his vehicle on a California highway.
Neither Fisher nor his passenger, former "Basketball Wives" reality star Gloria Govan, were injured in the crash early Sunday, according to the California Highway Patrol.
Authorities say Fisher was driving on U.S. 101 in Sherman Oaks when his 2015 Cadillac veered onto the right shoulder while approaching an interchange.
The car hit the shoulder's concrete curb and guardrail, overturned and came to a rest on its roof.
The Highway Patrol says officers determined that Fisher had been drinking and he was arrested on suspicion of driving under the influence of alcohol.
---