DWP nonprofits slow to make reforms called for in city audit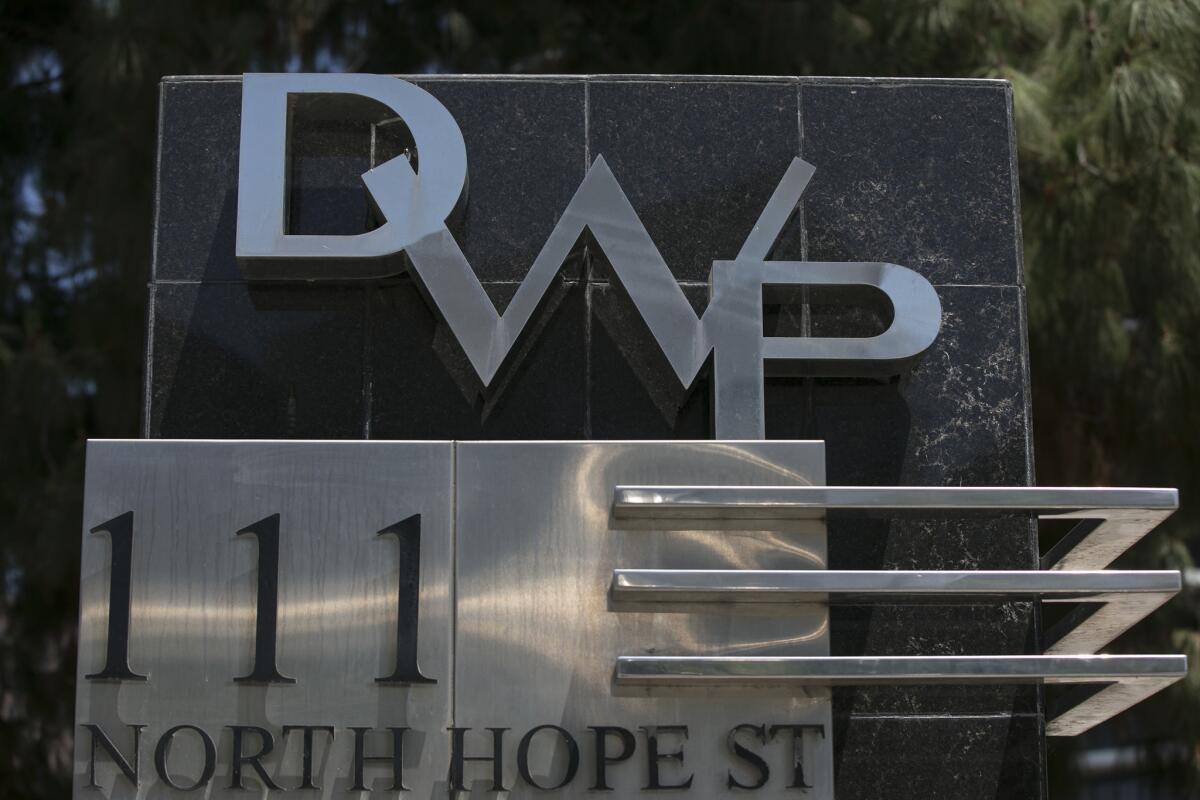 Months after promising swift reforms, leaders of the Los Angeles Department of Water and Power have done little to change practices at two utility nonprofit trusts accused by auditors of "cavalier" spending after receiving more than $40 million in ratepayer money, records show.
In May, city auditors found that the controversial nonprofits -- created more than a decade ago to improve safety, training and labor relations -- had paid millions to outside contractors without competitive bids. Top administrators were overpaid, according to auditors, and employees were allowed to charge hundreds of thousands of dollars for travel, meals and auto expenses without filing reports to justify them.
The DWP's Board of Commissioners immediately instructed General Manager Marcie Edwards to start implementing a list of sweeping reforms recommended by the auditors, but her first progress report, issued this week, listed only minor revisions to the nonprofits' operations.
For example, Edwards reported that the nonprofits' leadership -- composed of an equal number of top utility managers and labor union representatives -- has agreed to start seeking competitive bids for purchases "above a certain monetary threshold." The officials have not determined what that threshold should be, however, and Edwards offered no estimate of when a competitive bidding process might begin.
Her memo promised further updates in the near future.
Board President Mel Levine said "unscrambling the mess" at the nonprofits will take time, but he expects more "tangible" progress in the next sixty days. "I would like to see more changes, I would like to see them quicker, but these are steps in the right direction."
Auditors also recommended combining the nonprofits into a single entity to reduce staff and streamline administrative costs. Five top administrators are paid roughly $220,000 per year and provided with nonprofit-issued credit cards with no set spending limits, according to the May audit by City Controller Ron Galperin.
Among those administrators is union President Jon Pokorski, who in addition to receiving a $500 per month vehicle allowance, charged more than $30,000 in gas and carwashes on his nonprofit-issued credit card between 2010 and 2014, auditors found.
Edwards wrote that the nonprofits' leaders agree, in principal, with consolidating the two groups but said it would require "additional analysis" and is considered a "long-term goal." She did not indicate how long that term might be.
The nonprofits will, however, include gas payments made to employees as income reported to the Internal Revenue Service, Edwards wrote in her three-page memo to the board.
And the nonprofits had already "hardened" their travel policies, Edwards wrote, but those reforms "are now being held in abeyance" while leaders consider other, unspecified, changes recommended by the auditors.
DWP spokeswoman Michelle Figueroa declined to offer further details, saying additional information will be provided in future reports to the board.
Galperin, who found the nonprofits' employees had charged more than $660,000 for things such as steak dinners and trips to Las Vegas, Hawaii and New Orleans, recommended much stricter travel policies and controls on credit card spending.
His spokesman, Lowell Goodman, said it's too soon to expect the DWP to have "fully resolved" the many problems plaguing the nonprofits. "We see this as a significant step on the road to reform. Two years ago these trusts were operating in complete secrecy, and now they're saying 'we've heard you and we're going to make changes.' "
City Administrative Officer Miguel Santana -- who did a separate audit of the nonprofits and found, among other things, that they failed to provide any "real information on the outcomes and effectiveness" of their programs -- agreed that it's premature to judge the departments' efforts at reform.
"I've spoken to [Ms. Edwards]," Santana said, "there's much more coming. I don't think this is the end of their response."
Edwards raised eyebrows at City Hall in May with her initial reaction to Galperin's audit, accusing him of "conjuring baseless accusations about nonexistent malfeasance" at the nonprofits.
That was in stark contrast to the agenda of Mayor Eric Garcetti, who appointed her, and Edwards issued a swift public apology.
Garcetti began a nearly two-year battle with DWP union boss Brian D'Arcy over transparency at the nonprofits after The Times reported in September 2013 that city leaders had almost no idea what had been done with the $40 million.
An ongoing lawsuit will ultimately decide whether city officials will have unfettered access to the ratepayer-funded nonprofits' financial records in the future. The recent audits, which were the result of a compromise between the union and city leaders while the lawsuit works its way through the courts, allowed officials to see four years of records. It was the first public accounting of the nonprofits' spending since their creation in the early 2000s.
Follow @jackdolanLAT for more news.
Sign up for Essential California for news, features and recommendations from the L.A. Times and beyond in your inbox six days a week.
You may occasionally receive promotional content from the Los Angeles Times.