Must Reads: A simple earthquake flaw can invite financial catastrophe. Most California homeowners ignore it
Reporting from San Francisco —
When the region's most powerful earthquake in years struck Northern California on an early Sunday morning in 2014, it jolted two homes standing side by side on a residential block in Napa.
The homes were in dramatically different condition when the shaking stopped. The blue house had been seismically retrofitted years before the magnitude 6 temblor and emerged largely intact. The yellow house didn't have that protection and was battered, the foundation torn up and the porch columns grotesquely distorted. The owner faced hundreds of thousands of dollars in repair bills and could not rent it out for 2 ½ years.
Retrofitting single-family homes is considered one of the cheapest seismic improvements available, a foundation bolting process that usually costs less than $7,000 and can be done within several days without the residents moving out. But state officials, concerned that more homeowners are not taking action, are working on new initiatives aimed at sparking more retrofitting.
While some cities have focused on requiring retrofits of concrete buildings and wood-frame apartments, there is no such mandate for single-family homes, in part because the chances of death in an earthquake are much lower in such structures. As the fate of the yellow house in Napa showed, damage from a quake can bring financial catastrophe. Homes can be declared unfit to occupy, and owners can spend years searching for ways to finance repairs costing hundreds of thousands of dollars, all while paying the mortgage and finding a temporary place to live.
There has not been a large quake directly underneath an urban area of California since the 1994 magnitude 6.7 Northridge temblor, which caused $42 billion in damage and left 14,000 homes and apartments uninhabitable. After Northridge, there was a flurry of home retrofitting. But momentum has slowed down as memories of that quake fade.
This month, the state launched a new round of a grant program giving homeowners up to $3,000 to retrofit. Officials also hope to streamline the process for home retrofits by making certain plans available to allow owners to avoid hiring a structural engineer.
Studies have shown how vulnerable California is to major earthquakes. In April, a U.S. Geological Survey study said a magnitude 7 earthquake on the Hayward fault in the East Bay could kill at least 800 people, and hundreds more could die in subsequent fires. Aftershocks could further shake up the wider region for months, plausibly causing a 6.4 quake close to Cupertino and a 6.2 near Palo Alto.
Though workers in the Bay Area might feel safe in buildings with the latest seismic technology, whether in the newest San Francisco skyscrapers like Salesforce Tower or corporate campuses like Apple's "spaceship" in Cupertino, the destruction of the region's housing supply could suddenly render the workforce without a place to live.
"At nighttime, these folks get back in their cars and go home to their pre-1940s wonderful bungalows," said structural engineer Janiele Maffei, who runs the state retrofit grant program and shared the story about the two Napa homes. Without fixing the problem for many more Californians, "we're going to have a very different kind of a homeless problem."
The USGS report estimated that there could be more than 150,000 households displaced from their homes and nearly 50,000 people in need of short-term shelter in the Bay Area after a big quake on the Hayward fault.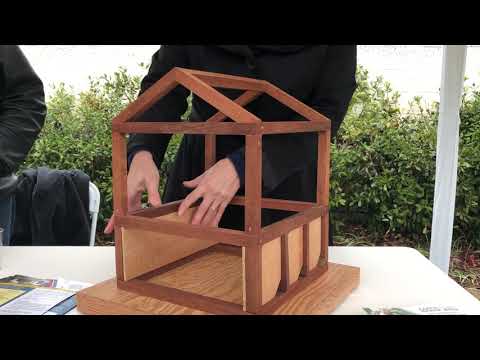 Why a home built a few steps above the ground can slide off its foundation in an earthquake, and how the defect can be fixed, as explained by structural engineer Janiele Maffei.
There are at least a million homes in California with a defect that puts them at risk of sliding off their foundation in an earthquake. They are more common in homes constructed before 1940 but also exist in others built before 1980. These houses — elevated above the ground by a handful of steps — can be sent lurching after the flimsy short wall propping them above the foundation breaks.
Some owners never recover. After the 1994 Northridge earthquake, some walked away, abandoning their homes to foreclosure. Some lost their entire life savings as the bulk of their equity lay in ruins. About a year and a half after the earthquake, The Times reported that half of the foreclosures in the San Fernando Valley involved earthquake-damaged homes.
The seismic damage also pushed down home values, sending the price per square foot of single-family homes in the Valley down 34% compared with the price five years earlier. Owners were stuck — they couldn't pay to repair their homes, and they also couldn't sell high enough to pay off their mortgages.
Today, only 10% of California homeowners have earthquake insurance — largely because earthquake insurance is generally not required by lenders. (A homeowners insurance policy typically required by mortgage providers protects against perils such as fire.)
Though the number of policies sold by the California Earthquake Authority, a large nonprofit insurance provider established by state officials, has risen 30% in the last decade, there are only about a million residential earthquake policies in force out of about 14 million households across the state.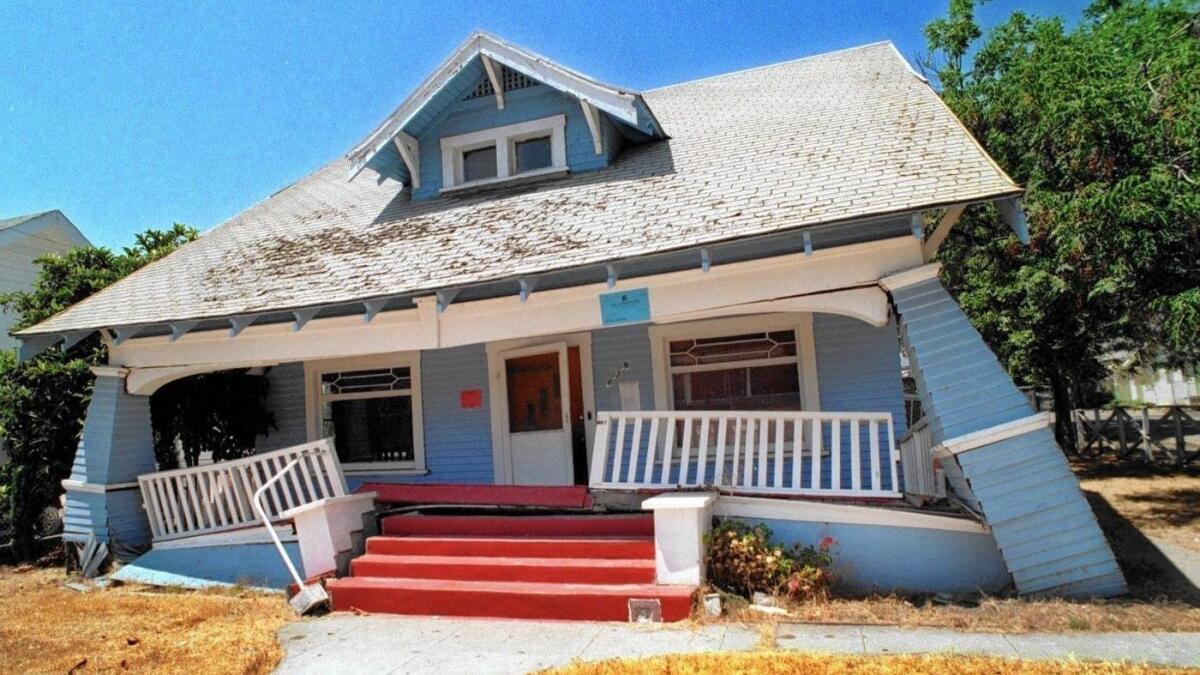 As part of their new push in encouraging Californians to retrofit their homes, state officials are expanding the geographical areas in which homeowners can apply for the $3,000 retrofit grant for homes elevated off their foundation and surrounded by a low wood wall, called a cripple wall, that often has not been fastened tightly to the foundation.
In an earthquake, the lack of grip between the house and foundation can cause the home to be shoved off — as if a rug has been pulled out from under the house, breaking the building's knees.
The new round of funding announced this month adds another $6 million to retrofit homes, enough to fund 2,000 or more retrofits. The funding is coming from the Federal Emergency Management Agency and the California Earthquake Authority.
Among the new areas that are now eligible for retrofit grants: in Southern California, areas in the San Fernando Valley, Pomona, Diamond Bar, Walnut, Yucaipa and Calimesa; in Northern California, Santa Rosa, Sonoma, wide sections of Silicon Valley — including San Jose — and suburbs of the East Bay, as well as communities surrounding Eureka.
People can apply online at earthquakebracebolt.com through Nov. 13.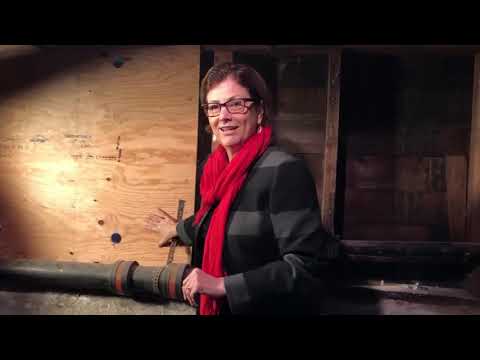 Older California homes can slide or topple off their foundations in an earthquake. Structural engineer Janiele Maffei offers advice on what precautions should be taken to retrofit such homes.
Beyond the grants, the state hopes to reduce the cost of retrofitting by offering templates for types of homes that can guide contractors or do-it-yourselfers without the need for a structural engineer. This fall, the Applied Technology Council, a nonprofit composed of structural engineers, is expected to come out with templates covering homes with a cripple wall of between 4 and 7 feet.
There are other types of single-family homes that can collapse — and can result in a higher risk of death.
One problematic type are homes where there's a living space above a garage. Sometimes, the wooden walls supporting the garage are too flimsy and can collapse in an earthquake. Because the main problem is a lack of strength in the first-floor garage, the defect is known as a "soft story," and fixing it may cost something in the range of $20,000.
This flaw can be seen in thousands of homes in San Francisco. The state has asked FEMA to fund a new program to assist in the retrofit of soft-story single-family homes. Templates for this type of retrofit are also expected to be made available this year.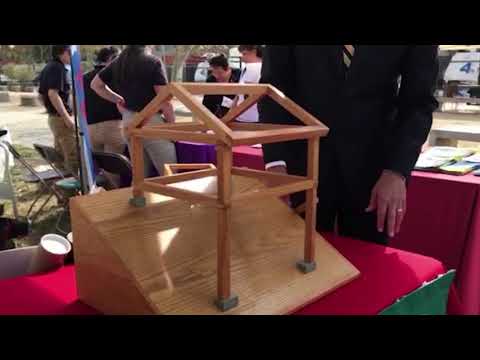 Hillside homes can collapse in an earthquake. Ken Hudnut, a U.S. Geological Survey research geophysicist, explains some ways to prevent a house from sliding away.
Another type are homes built on hillsides with flimsy poles holding them up as supports. In the 1994 Northridge earthquake, a hillside home in Sherman Oaks was sent tumbling down, killing the young couple inside.
Experts were unable to come up with templates for hillside homes; structural engineers will still need to be hired for those retrofits. But the Applied Technology Council will provide pre-engineering documents to assist other structural engineers devising plans to retrofit a hillside home.
"In the long run, on average, it'll save you money" if you retrofit now, said Keith Porter, research professor of structural engineering at the University of Colorado, Boulder. For every dollar spent on a retrofit, you'll save several dollars in future repair costs. "It's better to strengthen your house now … in a calm and controlled fashion, than have to deal with a disaster after the earthquake."
Average cost to retrofit a home with bracing and bolting*
Statewide: $5,300
Northern California: $7,200
Southern California: $4,000
* The cost of retrofitting Northern California homes is, on average, higher, because more are elevated and on hills, and more require a solution designed by a structural engineer. A bolt-only retrofit in Southern California on average costs about $3,000.

Twitter: @ronlin
---
UPDATES:
4:30 p.m.: This article was updated with the latest information on the average cost of retrofits.
This article was originally published at 4 a.m.
Sign up for Essential California for news, features and recommendations from the L.A. Times and beyond in your inbox six days a week.
You may occasionally receive promotional content from the Los Angeles Times.