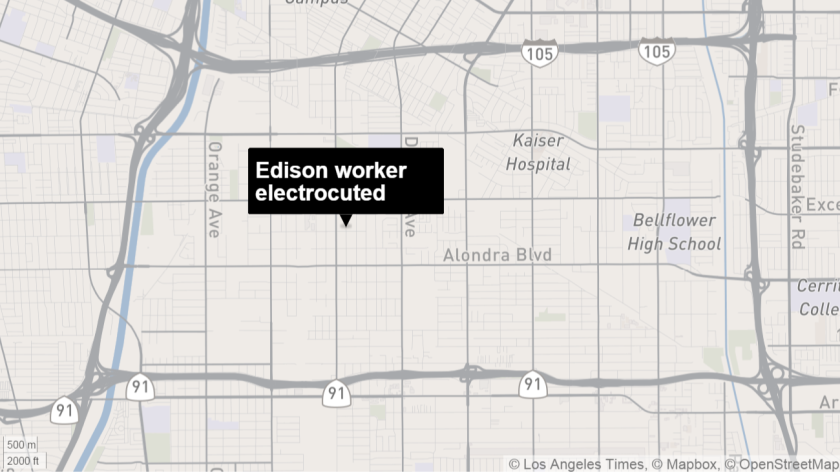 A Southern California Edison worker died Wednesday evening while responding to a service call in Paramount, authorities said.
The employee was working on the power lines near California Avenue and Jefferson Street about 5:20 p.m. when he was electrocuted, said Cheryl Sims, a supervising dispatcher at Los Angeles County Fire Department.
The worker, whose identity was not released, was pronounced dead at the scene.
A spokeswoman for the company confirmed that the employee worked as a troubleman. Such workers are deployed as first responders to outages and other incidents.
Neighbors told KCBS-TV Channel 2 that the man had arrived after a power outage in the area and that he climbed the pole himself before apparently slipping and falling into the power lines.
The SCE spokeswoman, Susan Cox, could not confirm whether the worker was responding to an outage.
"We don't know what happened," Cox said. The company is conducting an investigation into the incident, she said.
For breaking news in California, follow @MattHjourno.
---