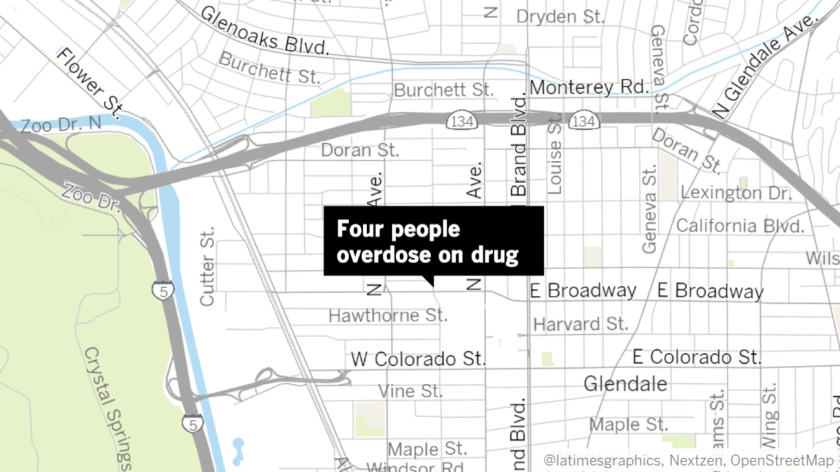 Four men were taken to hospitals Thursday night after apparently overdosing on the synthetic painkiller fentanyl, Glendale police said.
Paramedics went to an apartment in the 100 block of North Columbus Avenue around 11:30 p.m. after receiving a call about multiple overdoses.
The men, all in their 20s, were transported to nearby hospitals. Two were treated and released, while the other two remain hospitalized in stable condition, according to Glendale police Sgt. Dan Suttles.
It was unclear Friday morning whether the men lived in or were visiting the apartment.
A field test conducted by a hazardous materials team came back positive for fentanyl, Suttles said. However, laboratory testing is necessary to verify the preliminary results, he said.
He added it is unknown whether the men ingested the narcotic in powder, liquid or pill form.
The incident remains under investigation. None of the men were identified.
Fentanyl is an opiate used for pain relief and is 50 to 100 times stronger than morphine, according to the Centers for Disease Control and Prevention.
Most fentanyl-related overdoses can be attributed to illegally manufactured version of the drugs, according to the CDC. Illicit versions are often cut with heroin or cocaine.
Twitter: @Andy_Truc
---