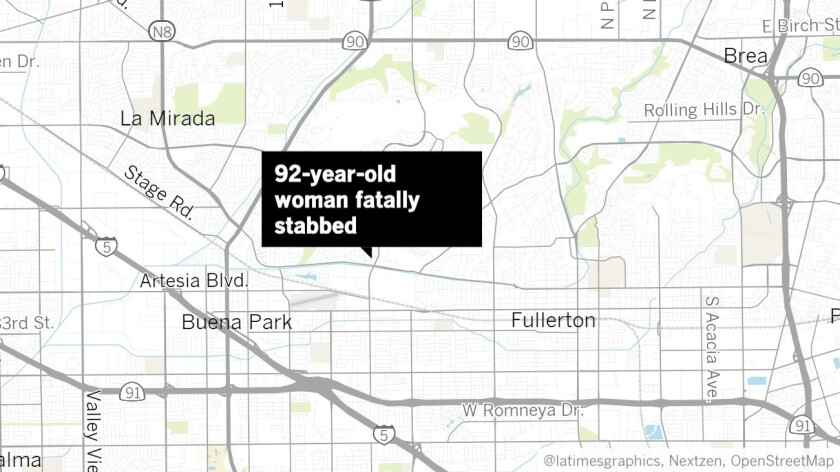 A 92-year-old man has been arrested on suspicion of stabbing his wife to death in Fullerton.
Officers responded to a home in the 900 block of Creekside Drive about 6:30 a.m. Sunday after they received a report of a possible stabbing, according to the Fullerton Police Department.
When officers arrived, the department said, they found a 92-year-old woman with severe stab wounds. Paramedics attempted lifesaving measures but were not successful, police said. The woman, whose name has not been released, was pronounced dead at the scene.
The woman's husband, William Frederick Dusablon, was arrested on suspicion of murder, police said.
Anyone with information concerning the case is asked to call Fullerton Police Department Det. G. Johnson at (714) 738-6759.
Twitter: @Hannahnfry
---