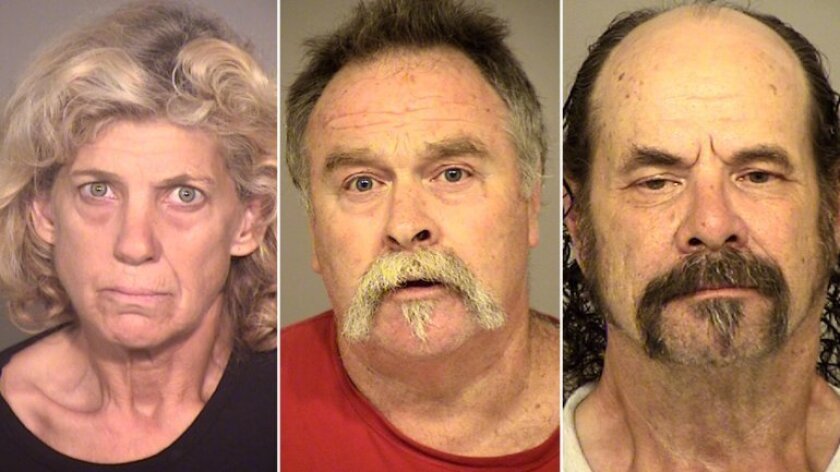 A Fillmore man was behind bars Thursday after authorities said he pulled a shotgun on one of his roommates this week for eating the last of his food.
Deputies responded to a home in the 400 block of 4th Street on Tuesday afternoon after Jesurun Cyrus, 65, confronted one of his roommates over his missing food. The roommate, identified by authorities as 59-year-old Travis Collett, told deputies that Cyrus pointed a loaded, 12-gauge shotgun at him during the argument, according to the Ventura County Sheriff's Office.
In an effort to make peace with their disgruntled roommate, Collett and 55-year-old Dawn Allen, decided to make him dinner. But sheriff's officials say that didn't go well.
Authorities said Cyrus pointed the gun at Collett and demanded that he and Allen leave the home. When deputies arrived, they spoke to Cyrus over the phone and persuaded him to leave the house without the shotgun. The firearm was later found in his room, officials said.
Cyrus was arrested on suspicion of brandishing a weapon and is being held at the Ventura County Main Jail in lieu of $10,000 bail, according to jail records.
Collett and Allen also were arrested after authorities determined they were under the influence of a controlled substance, according to the Sheriff's Office.
Twitter: @Hannahnfry
---