Family demands a state civil rights inquiry after girl, 17, is killed by Fullerton police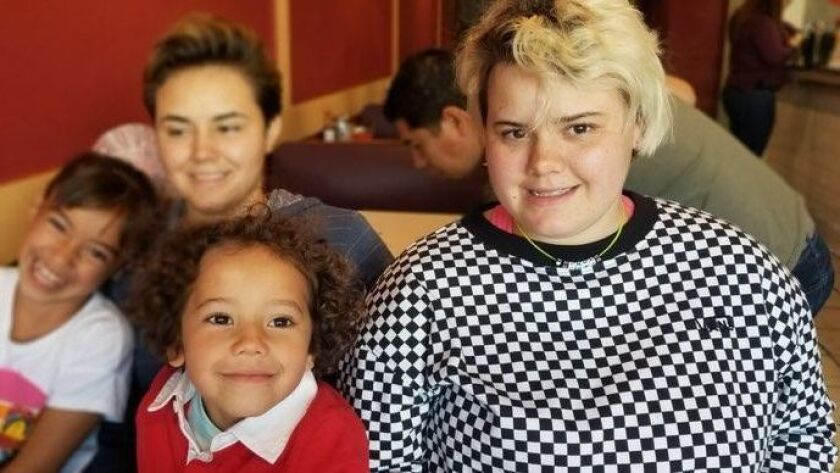 Family members of a 17-year-old girl shot and killed by a Fullerton police officer are calling for the state's attorney general to open an independent investigation into the officer's actions.
Authorities have not named the girl who died in the shooting along the 91 Freeway in Anaheim on Friday.
Family members identified her Tuesday as Hannah Williams, a lifeguard at Knott's Berry Farm who was two miles from her home when she had an encounter with a Fullerton K-9 officer that ended with her death.
According to an account provided by the Orange County district attorney's office, the on-duty officer was taking his dog to an appointment at a veterinarian's office when his marked police SUV and Williams' car made contact on the freeway.
At some point, Williams was shot by the officer. She died at a hospital.
A replica handgun was found at the scene next to her body, prosecutors said Tuesday.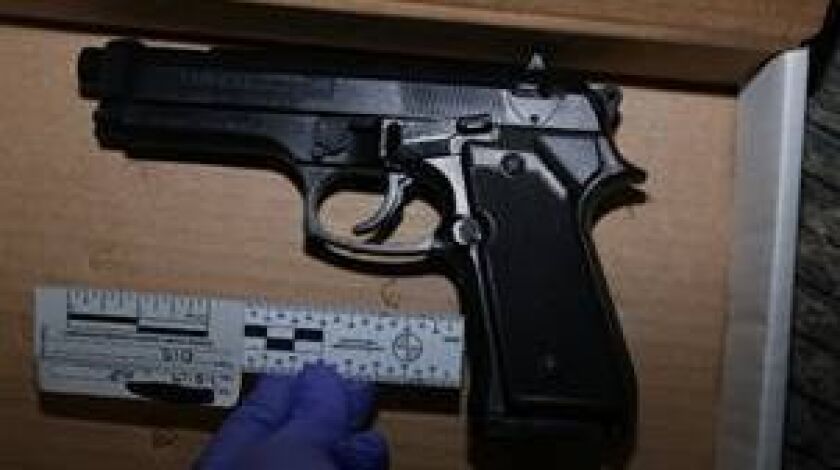 The Rev. Jarrett Maupin, a spokesman for the Williams family, described the replica as a toy and said police had given them no indication that Williams was holding it when she was shot.
"We are not certain that it was found anywhere near her," he said, noting that Williams had young siblings and at times let others drive her car, which was a rental.
A spokeswoman for the district attorney's office declined to say exactly where the replica gun was found or whether Williams was alleged to have been holding it when she was shot, saying the investigation is ongoing.
Prosecutors disclosed the discovery of the replica weapon just ahead of a 1 p.m. news conference Williams' family held outside Anaheim City Hall to call for an external review of the shooting.
The timing "added further insult to injury for the family," Maupin said, particularly because police have given the family so little information about Williams' death.
"Her family doesn't even know how many times she was shot or where she was shot," he said.
He said police did allow the family to view photographs of the scene that show that both Williams' and the officer's vehicles sustained only minimal damage.
"This is something that should have been settled with an exchange of insurance information, not the firing off of rounds into a girl," Maupin said.
In addition, he said, while Anaheim police on Saturday issued a statement describing Williams as a "suspect," her family hasn't been told what crime she was suspected of committing.
"They haven't presented one criminal act that Hannah engaged in, and I think it's outrageous they continue to describe her as a suspect," he said.
The Orange County district attorney's office is leading a criminal investigation into the shooting with assistance from Anaheim police, while Fullerton police have launched an administrative review.
The Williams family is calling for Gov. Gavin Newsom to direct Atty. Gen. Xavier Becerra to open an additional investigation into whether the officer's actions violated any policy or law. Family members also want the officer to be suspended without pay while the investigation is conducted.
They have already been in contact with Newsom's office about the request, Maupin said.
"They should do the right thing, the just thing, and open an independent investigation," he said. "It's not only for protecting the civil rights of the Williams family, but for the sake and integrity of local law enforcement agencies."
The family members plan to commission an independent autopsy once Williams' body is released, which could happen as soon as Tuesday afternoon. They said they will make the findings public.
"Hannah was a beloved daughter, sister, niece, granddaughter, friend — she had her whole life ahead of her," Williams' godmother, Lynette Campbell, said at the news conference Tuesday. "We are seeking answers as to truly what occurred on that day and night in question."
---
The stories shaping California
Get up to speed with our Essential California newsletter, sent six days a week.
You may occasionally receive promotional content from the Los Angeles Times.