Two people died in a fiery helicopter crash at McClellan-Palomar Airport late Wednesday afternoon.
Two people were killed Wednesday afternoon when a helicopter crashed while attempting a landing at McClellan-Palomar Airport in Carlsbad, fire officials said.
The two victims were the only occupants aboard the private helicopter, authorities said.
The county medical examiner identified the two as Wayne Lewis, 60, of Cardiff-by-the-Sea, and Bruce Erickson, 65, of Rancho Santa Fe.
Erickson was the pilot and was practicing landing when the tail rotor hit the ground and the helicopter spun out of control before being enveloped by smoke and flames, according to the medical examiner.
No structures or other aircraft were involved in the crash, which occurred on the runway around 4:30 p.m., according to San Diego County officials.
The airport, run by the county, was immediately closed to all air traffic.
Investigators from the Federal Aviation Administration and National Transportation Safety Board are investigating the crash.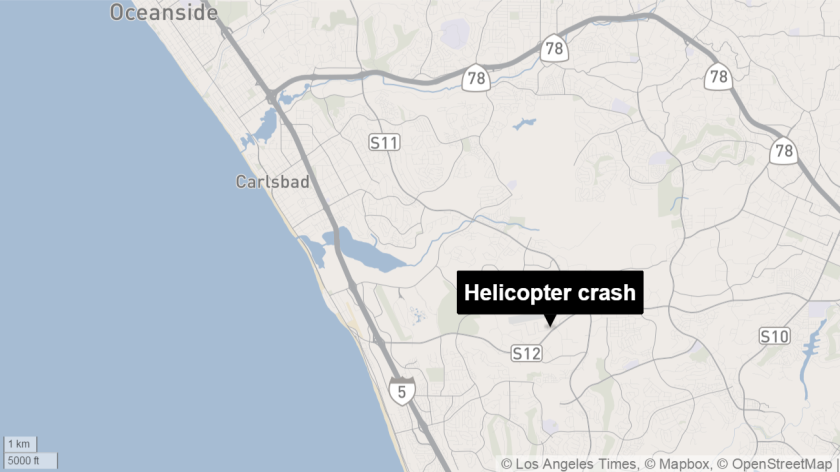 Twitter: @LATsandiego
ALSO
Victim finds cellphone thief's selfie in her cloud storage, police say
Historic Taco Bell building to make 'run for' Irvine on the back of a truck
450 illegal tamales from Mexico seized at LAX and 'incinerated' (not steamed)
---